Advertisement
September 13, 2005


Unless they have decided on further education, most students who finish their graduation face a dilemma.

They worry about what to do next; whether they will get a job and, if they do, whether they would need to move to another city.

For Indian students studying abroad, the dilemma multiplies.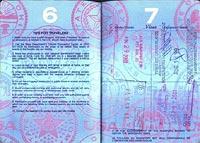 Consider, for example, the options you have if you are a student in the United States.
When you finish your Bachelor's/ graduate degree, your time as an F-1 (F-1 is a student visa) foreign student will also come to an end. Yes, you are proud of your accomplishments. But, you also wonder: 

~ Should I aim at a career back home or should I consider remaining in the US for a while?
~ I want to stay in the US. Will US employers be willing to hire me?
~ How can I retain my personal independence while pursuing an employment-based visa in the US?
Let's attempt to answer some of these questions.
All about the F-1 Practical Training visa  
If you have visited an immigration lawyer about your upcoming graduation, the possibilities are you may have been advised to work towards getting an H-1B (a work visa) visa right away.
While this advice may be useful for a select few, your best bet is to accept a one year post-completion practical training option if it is available.
Why do many immigration lawyers recommend an immediate switch from an F-1 student visa to H-1B professional visa? There are many reasons.
If you come from a developing nation that has a high rate of illegal immigration to the US, you could be identified as an 'intending immigrant' if you have to travel while doing your practical training on your F-1 student visa. 
In other words, even though your F-1 visa would still be valid because you are involved in post-graduate career training, the immigration officer at the port of entry can make an arbitrary decision that you have no intention of returning home and may not allow you to re-enter the US. 
Nonetheless, occupational practical training is advisable for graduating students for the following reasons:

i. Unlike H-1B visas which are employer-specific and require changes every time you change your job, the F-1 Practical Training visa (valid for one year) is simply issued by the Designated School Official.
ii. This means your employer does not have to fill out forms, does not have to promise your return ticket home, etc. A US employer would be uncomfortable hiring a foreign professional because of the immigration consequences; the process of applying for an H-1B visa can be scary, especially when the person you are hiring is an unknown entity.
iii. If you have your practical training visa in hand, you can confidently sit through your employment interviews and assure your prospective employer that, while you are a foreign student, you have the necessary employment authorisation to pursue your career; the company does not have to worry about getting you permission to work for them.
Advantages of an F-1 Practical Training visa
This route will open up doors for a future H-1B visa as you will have the time to develop a good relationship with your employer. The obvious benefits are:
 
i. It allows you to get a job without your employers having to consult their in-house attorneys, who are usually petrified of foreign workers.
ii. Once you are in the door, you can show them just how talented you are. 
You begin to develop your relationship with the employer and become a valuable member of the team, not just the new kid on the block.
iii. As that first year of employment reaches its final quarter, you raise the issue with the personnel department and advise them that you will need their assistance in switching to an H-1B visa.
Part II: Student visa to work visa: The journey
DON'T MISS!
Dr Arun C Vakil is an expert on visa regulations for the US. He holds an MBA from the University of California, Los Angeles and Ph D from the University of Wyoming, Laramie. He is the author of Gateway To America, and conducts orientation courses for students going to the US. He is based in Mumbai.