Advertisement
October 04, 2005


Part I: Tips to write a winning SOP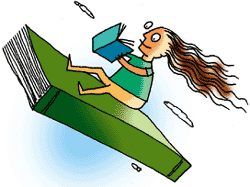 You are looking at undertaking your higher studies in a foreign country. Even as you do your research and take stock of your finances, do remember that your Statement Of Purpose is a vital part of the application process.
Yesterday, we told you how you could write a winning SOP. A good SOP will always encapsulate you, the individual. 
Featured below is an SOP written by Neeraj Prasad, who was accepted at the State University of New York, Buffalo, USA. 
Essays with a personal tone have a greater impact than those that are general in nature. Here, Neeraj highlights how he overcame stiff hurdles, even as he underlines his adaptability to varied circumstances.
My journey of life, if seen through the prism of History, would reveal how I have grown from a modest background in an environment of close-knit family ties, amidst the trials and tribulations of destiny. I consider myself fortunate enough to be brought up in a small town called Begusarai. This, incidentally, acted as my window to see the backward aspects of a semi-urban lifestyle, bereft of the structural manifestations of urban opportunities. My upbringing in the company of six members, in a conservative atmosphere -- my parents, my grandmother, one elder brother and two elder sisters has imbibed in me the spirit of togetherness as the means of progression in life. It taught me how we can overcome the most trying of circumstances, thereby enabling us to absorb the physical and more importantly, emotional causes of all our sorrow. 

Owing to our financial constraints, I had to take up the job of a sales coordinator in a pharmaceutical firm simultaneously when I had also enrolled for my Bachelor's study at Patna University. It was, indeed, a laborious task for me to carry on my studies in conjunction with work. However, hard times taught me how to manage time judiciously. In spite of all these constraints, I secured the eighth rank at the university level. By the time I had graduated, our family's financial status had improved, as two of my elder sisters had started earning substantially as doctors.

I missed the college ambience as a result of my concentration on the job. Thus, from the third year of my BA, I had dreamt of taking up my Masters in History from Jawaharlal Nehru University, the most prestigious university of social science in India. My dreams came true, as I stood seventh at the all India entrance examination for this course. 

Presently, both of my sisters are doctors -- one employed in a multi-specialty hospital in Delhi, while the other is working in a government hospital in Singapore. My elder brother is a final year Law student at Delhi University, and works as an editor with a leading law journal.                                               

I am the epitome of a person whose career graph has undergone topographical changes -- continuously shifting from one area to another based on the evolving circumstances. In the process, I have re-set my goals in accordance with the career curves bending before me.

After completing my Masters of History from the prestigious Jawaharlal Nehru University, I joined a market research firm Indo Lac Trade and Research Center as an executive. My job primarily revolved around assisting in sales, marketing and development of research reports on Latin American markets (Peru, Brazil [Images], Venezuela) for Indian companies wanting to set their foot in these economies. My job has made me study these countries from their economic point of view. Thus, in order to gather a holistic approach to other major markets, I have decided to pursue an MBA degree from an internationally reputed school where I can learn the dynamics of global market scenarios.
My research oriented academic background involved analyzing both primary and secondary sources in History and has helped me to delve into the 'past' and analyze events with varied perspectives. Through this approach of viewing the past, I would be able to analyse existing business practices and the emerging trends for business case studies of my MBA curriculum.

My short-term post-MBA goal is to work in a management position for 4-5 years in an MNC dealing with international business and acquire sufficient exposure to different market scenarios. This would equip me to learn the overall functioning of different departments of an organization, how they complement and contradict each other, how managerial decisions are made after reconciling these forces, traits of international markets and the way companies realign their operations in accordance with the requirements.
In the long term, with the expertise and wherewithal of a global business manager specializing in international markets, I wish to return to India and start my own business, preferably an export oriented unit. India is the land of cost-effective and high quality manpower. I have witnessed how, over the years, several Indian export houses have grown exponentially since outsourcing products and services from India are a very attractive proposition for its cost-effective and qualitative aspects. I would be interested in tapping the international market for export of varied product categories and services depending upon their prevailing demand. Thus, I would be leveraging my knowledge of the global marketplace in developing points of sale for Indian goods abroad.
Moreover, an MBA will help me develop a cross-functional approach towards understanding the nuances of business. It will give me a broader understanding of the functioning of different components in a business organization -- production, marketing, human resource, financial management. It would also enable me to study from close quarters how IT is drawing synergies between each component of business. Students would bring with them the experiences of their countries' culture, business models, practices and customs, thereby broadening my horizons of thought.
Thus, hailing from India -- a land of richness, one can expect from me the richness of Indian culture -- which thrives on 'unity in diversity'.  I can contribute to the class on ways more than one. I would like to share my views, with an open mind, with my classmates on what I have understood of India, Her People, Her Culture and Her Politics, as an Indian and as a student of History.

After my schooling at Buffalo, where I foresee an opportunity to learn and gain a sound understanding of the factors in play in the global economy, I intend to embark upon and begin yet another journey to make the best of my life's second half, an international flight to attain new heights.

What specifically attracts me to Buffalo is its innovative orientation and professional development sessions known as MBA Advantage, whereby students develop skills that others obtain only through years of corporate experience. In fact, at the University at Buffalo, the MBA experience begins even before I set my foot in the classroom. This program would help acquaint me with my classmates and begin to familiarize myself with the team-based learning environment that is the backbone of the curriculum. One can assess his own strengths and weaknesses and work with the energetic staff of the Career Resource Center to develop a job-search strategy that I will fine-tune as my studies progress. And unlike orientations at most other business schools, MBA Advantage does not end after your first few days on campus. Each semester of the MBA education begins with informative and interactive seminars on such topics as case analysis, effective compensation negotiation, managing your professional image, and job-search techniques. 

For students to be highly successful in today's global marketplace, they must be able to skillfully lead, work and communicate with colleagues from diverse social, political, and functional backgrounds. Buffalo places the students in the same kind of team environment that exists in most top business organizations today. All first-year students are placed in "cohorts" of approximately sixty students each, with whom they attend most classes. They are then grouped into six-person teams, which are assembled for their diversity. As teammates, students prepare projects, deliver presentations, complete assignments, and study together. They become adept at collaboration and team problem solving, and they challenge each other to think from different perspectives and to adapt to new ideas. As an added benefit, teammates often become friends and future colleagues; they become key contributors to one another's lifetime career networks.

As a result, when one graduates he is rich with a comprehensive and an in-depth knowledge across all functional areas apart from the depth one gathers in certain specialized fields, acquires practical and hands on-business experience with the ability to think strategically and solve problems, building strong interpersonal skills, a global perspective and understanding of the business processes, excellent communication and presentation skills. Overall, it moulds the student into a complete business manager, fully equipped to face the challenges of emerging business environments.
Part I: Tips to write a winning SOP
DON'T MISS!
Rituparna Roy Chowdhury specialises in helping aspiring students frame essays/ SOPs and edits thesis for PhD students, conveying their themes with better communication skills. He can be contacted at rituparnaroychowdhury@rediffmail.com.
Illustration: Dominic Xavier