Advertisement
May 31, 2005


 was greatly influenced by my mother during my school days. So it was no surprise that I wanted to be a successful doctor like her when I grew up.
When I appeared for my HSC examination from S P College, Pune, I knew just one thing: get an admission at one of the top MBBS colleges in India.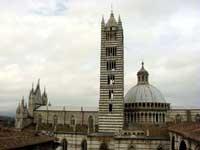 When the results came, I was knocked off my feet. I scored just 92% in the Physics-Chemistry-Biology stream. My dream of becoming a doctor was shattered.
I got an admission at MIT, Pune, for a mechanical engineering course. But my inclination towards medicine did not die. So much so that I applied for a Microbiology course at MES Garware. After much advice and recommendations from my family, I continued with mechanical engineering and graduated in 1997.
I worked for three years at an engineering company in Pune. And, then, I said enough is enough.
I wanted to do something different. So what if I couldn't fulfill my dream of becoming a doctor? I still wanted to do something unique.
My father then introduced me to a professor. He told me to do something which would be my competitive advantage.
Meanwhile, all my colleagues and friends were leaving for the US to do their MS and MBAs. Somehow, I did not want to follow their footsteps. Then came the most defining moment of my life. I came to know of a university in Europe which offered MBA courses. That got me interested.
Now, a European MBA is not very common. Many Indians know the work ethics or ethos of the US, UK or Australia. But not many have experienced the diversity of the European culture or the way things work there.
I decided to pursue an MBA in Italy [Images].
My friends called me crazy. My family was sceptical about my move. After all, you go to Italy to do a fashion course, not an MBA.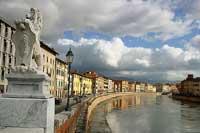 Add to it the problems of language. But I was determined to do something different. My wife supported my decision, too.
So I landed in the nation of fashion and art and did my MBA. I learnt Italian.
I worked there for two years. I came back to India hoping that my move wouldn't fail. Back in India, I was sought by companies looking to expand their presence in the European market. My language skills, my work experience and my European savvy made me unique.
I remembered that professor who said you must have some competitive advantage. And, here, at 29, I have one!
This is Amit's story. What's YOUR career story? Share it with us!
HAVE YOU READ?