Advertisement
May 16, 2005


ave you ever considered pursuing your MBA in one of the world's hidden gems, Cyprus?
Maybe it is time you did.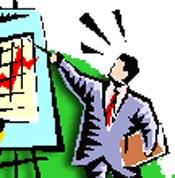 Why Cyprus?
Today, Indian students are beginning to look at destinations other than the US, UK and Canada [Images], for pursuing further studies.
Having over 3000 years of colourful history, Cyprus is an ideal location for Indian students to study.
Cyprus, a member of the European Union, is an island located below Greece. 
While there are several institutions of higher study located in Cyprus, the University of Cyprus and Cyprus International Institute of Management are two institutions which offer quality programmes.
Study options in Cyprus
If you are looking for an inexpensive, world class MBA, Cyprus's Cyprus International Institute of Management is an ideal choice. Ask yourself what your career goals are and what kind of an MBA programme fits your career objectives.
The University of Cyprus also offers M Sc and Ph D programmes in Finance, Accounting and Management Science.
The university will soon offer an MBA programme as well.
The GMAT is not required for admissions, but a proof of your proficiency in English proficiency, like the TOEFL, is usually required. 
Will you get a job?
One of the most common concerns Indian students have are job prospects.
Cyprus laws will soon permit international students to work part-time (20 hours a week), while studying.
After completing their MBA programme, students can look for jobs in Cyprus or other parts of Europe.
CIIM has recruiters like Ernst & Young and Proctor & Gamble, and the institute has on-campus placements.
Ex-students of CIIM speak
When asked about the prospects of returning to India after a degree from Cyprus, here were some responses from ex-students as well as those now pursuing an MBA at CIIM.  
Upendra Kumar, student: "Employers in India will prefer my degree and qualifications, as I have a world class MBA. At the same time, I don't think working in Europe is easy because of the language problem."
Mathews Malayatoor, ex-student: "I am working as a Financial Analyst with Merck Pharmaceuticals. After my education at CIIM, I had three job offers. It is not easy to get a job in Europe, but it boils down to an individual person's capacity and capability. At CIIM, I was taught by world class professors with global exposure. Cypriots are very friendly people and I had no problem fitting in."
Li Rao, an international student from China on why she chose CIIM: "I had a GMAT score of 700 and over six years of work experience. I chose CIIM because of the flexibility of the academic curriculum and the world class professors."
Charalambos Violaris, a Cypriot student, says: "I am working with an audit firm and doing a part-time MBA. I really value international students -- they work very hard and have excellent presentation skills. They cooperate very well in groups and we get global ideas and perspectives by studying together. Students from India should seriously consider coming here for an MBA. This programme is world class, affordable and way better than most business schools." 
Tomorrow: A B-School that break the rules
DON'T MISS!