Advertisement
September 08, 2004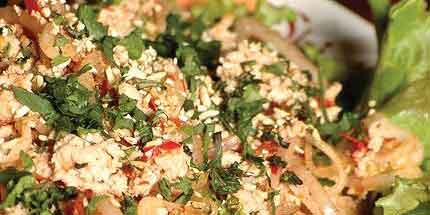 Part I: Wok-ing his way up



adhu Menon, owner of Shiok Far-Eastern Cuisine, offers more tips on how to set up a successful restaurant.
Statutory legal requirements
Not to discourage you, but there is a lot of paperwork to be done to get the necessary approvals to start a restaurant.
These vary from state to state, so a reliable list is not possible, but at the very least you'll have to get a trade licence from the municipal corporation, a sales tax registration, a 'shops and establishment' licence and state insurance and Provident Fund registration for employees.
If you plan to serve alcohol, you'll need a liquor licence. You also have to register with the excise department.
In some states, you may also have to register with other bodies. Please check with a reliable and knowledgeable person about the requirements.
Not getting a mandatory licence can get you in hot water with the government and get your restaurant shut down.
As ugly as it is, you must know there are often huge bribes to be paid to get many of these licences. You could try to get it all done without paying anything, but chances are high that your file may get 'lost' in some department and your project consequently delayed for months.
Budget
Of course, everyone needs a budget and a proper business plan. And in a restaurant, expenses could very easily run away from you if you are not careful.
The actual costs vary from place to place. A city like Mumbai, for instance, has much higher set-up costs than a relatively cheaper place like Bangalore.
Typically, most restaurants should work on breaking even within 18-24 months.
Your budget will dictate how much you can spend on interiors, rent, equipment and staff.
Talk to a financial expert about a business plan that takes into account all your expenses and your sources of income -- is it all your money or will you borrow it?
To give you a rough idea of costs in Bangalore, a 60-seat place without a liquor licence will cost about Rs 10-15 lakhs if it is a no-frills, economy restaurant, about Rs 30-35 lakhs if it is a mid-range eatery, and about Rs 50-60 lakhs if it is a high-end, fine-dining option. 
Designing the restaurant

When I started my restaurant, I had a very clear idea of the ambience I wanted. I was sick of the numerous, brightly lit, noisy restaurants that afforded one no privacy. So I aimed for a warm, intimate and quiet environment where people could dine at leisure.
You may have your own unique vision of the restaurant you want to create. Such a vision will be easier to convey to an interior designer.
When hiring architects to do your interiors, please check their experience in designing restaurants, not offices or houses. A restaurant has many details that offices and houses lack. It has its own electrical, plumbing and ventilation challenges.
Always get an architect to put on paper the entire schedule and budget, and a commitment to stick to the plan. Tell them that any expenses above the approved ones will need your explicit sanction.
Don't let the project get delayed or it will cost you much in potential revenue. Interior costs are the biggest chunk of your investment in a restaurant, so make sure you have enough to cover it.
Equipment
Any restaurant needs a lot of forks,

knives, glasses, spoons, plates, bowls, napkins, etc. A mid-range restaurant should plan on a 3:1 ratio for these. So one set of linens will be in the laundry and you'll work with three others.
Similarly, at busy times, your plates and bowls will be getting washed, so you'll need more of them. Don't forget breakage. No matter how careful you are, you will always break a few glasses and plates. You need to have that covered too. Budget about Rs 1-2 lakhs for this and staff uniforms.
You will need commercial-grade stainless steel equipment in your kitchen to withstand the abuse it will suffer at the hands of the kitchen staff. This costs money -- lots of it.
A 600-litre stainless steel refrigerator can cost about double the one you have at home. You may be tempted to use a regular refrigerator, but it will not complete six months of service in a restaurant kitchen.
Besides, you will need commercial burners, a gas pipeline for the burners, sinks for washing plates, racks for keeping the pots and pans, ovens (if you use them), work benches on which to prepare food and a powerful exhaust system for getting rid of the fumes.
A full-fledged kitchen can cost anywhere from Rs 3-10 lakh, depending on your requirements.
Suppliers for raw material
Your raw material includes all the staple material that goes into your dishes. This includes rice, wheat, herbs, spices, sauces, pastes, vegetables, meat, noodles and pasta. You'll be using all of them in large quantities, so buying them at retail prices is foolish.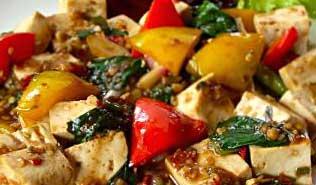 You will need to identify wholesale suppliers who can supply you with material of consistent quality on time. This consistency is essential to your restaurant's growth. If you change brands of key ingredients, it could alter the taste of the final dish and upset patrons.
Try to find suppliers who will give you credit facilities of 15 days or more. This helps reduce your expenses before the income starts coming in.
Make a list of all items that have a longer lead time (which is the time it takes from placing the order to actually receiving it) so you can order them well in advance. For instance, if a particular brand of pasta comes in from Delhi to Chennai and takes about a week to be delivered, you need to order for them when you have 10 days of stock in your stores.
Staff
Finally, we get to the people that present the face of your restaurant to your customers.
People go to a restaurant for three main reasons: food, ambience, and service. You can have the best of food, but the dining experience can be ruined by poor service.
The restaurant business is all about managing expectations -- the customer's, that is.
If you're starting a McDonald's-like joint, then the customer doesn't expect white gloves, but in a more expensive, exotic restaurant, they expect attentive service.
Unfortunately, an unhappy customer will rarely write to tell you about it. Instead, he or she will simply not return, making customer satisfaction difficult to measure.
Your best bet is prevention. By ensuring that your service is impeccable, you can even minimise the damage from a badly made dish. That's why you need good service staff who can ensure the diners have a pleasant experience.
When hiring, look for people with good communication skills. They should be smart, alert, and have a pleasant appearance.
A smiling waiter makes customers feel comfortable while a grumpy or frowning one can turn them off.
Check if the candidates have experience in similar restaurants elsewhere and if they have served the kind of food you're serving. Someone who's been working at a local idli joint will not be able to serve steaks and pasta well.
Ask them questions about the best-selling dishes at their current employer's place. See if they can explain dishes properly or if they just give curt answers. If you feel you can't handle this part, ask a restaurant consultant to do it for you.
With this, you have had an introduction to the restaurant business.
My aim was to make you familiar with the various aspects of starting a new restaurant, not to write an exhaustive book on the subject.
If you do decide to venture into this field, please do hire professionals to do the things that are not in your area of expertise. Get a good consultant if you can afford one. And, yes, the very best of luck!
Part I: Wok-ing his way up
(Madhu Menon, 28, chucked up a career in IT to start Shiok Far-eastern Cuisine, a restaurant and cocktail lounge in Bangalore that serves food from South-East Asia. You can mail him at chef@shiokfood.com)