Advertisement
September 07, 2004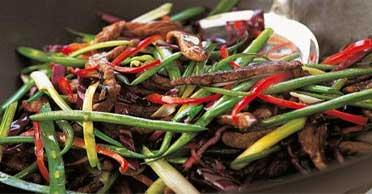 here are days when you think you can run your own restaurant. And there are days when you may actually be right.
But if you are getting cold feet about trying it out, I assure you I know how it feels.
Just last year, I was in the same position.
I had a passion for cooking since I turned a teen, but when I turned job-worthy, I was ensnared by the IT industry and remained its prisoner for more than seven years.
I yearned for a restaurant of my own but didn't know how to go about starting one. Hopefully, I can give you a better start than the one I got.
                                                Make your job work for you
                                                Want to become a TV journalist?
First, if you're planning to pop yourself the question, consider why you want to start a restaurant. Is it because you've read some article about how restaurants are a safe financial bet? Or because you've watched too many movies and imagined yourself as the rich owner who watches satisfied customers while he sits back, mixing the occasional cocktail?
Forget it!
The restaurant business is demanding, both physically and mentally. You'll have to work long hours to get the business on its feet. Then, you'll work long hours to keep it running.
When your friends are partying on weekends, you'll be working extra hard. You will never get home at a decent hour. And while the profits do come in eventually, it takes time to make up for the pots of money you have had to invest.
                                                BPO: Myths and Reality
                                                An MIT education for free!
If all that hasn't deterred you, there's still hope. And so, here is a broad list of things to consider before venturing into the restauranting biz:
1. Cuisine and concept
2. Type of restaurant
3. Location
4. Target market -- age, income, occupation, etc
5. The menu
6. Statutory legal requirements -- licenses and registration
7. Budget -- making a business plan
8. Designing the restaurant -- interiors, kitchen, signboards
9. Equipment -- crockery, cutlery, kitchen
10. Raw material suppliers
11. Staff -- these people represent your restaurant
12. Marketing strategy
While I can provide some basic guidance, I do realise that I cannot possibly cover every issue in detail. You also need to read books on the topic, speak to friends who own restaurants and, if required, hire a consultant. Now that we've dealt with the fine print, let's get on with it.
Cuisine and concept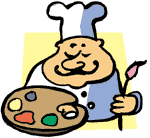 Obviously, this is a major decision.
Do you want to stay with a 'tried-and-tested' formula (people already know the food so they are more likely to come in) but compete with several other restaurants? Or do you want to carve a niche in the market by introducing a new cuisine that will make your restaurant unique (giving you competitive advantage) but does not draw risk-averse customers?
Whatever you decide, you must know the food you will serve. This is vital, even if it's a sandwich shop.
The 'concept' is not essential but is usually good as a marketing gimmick.
You've probably visited at least one 'theme restaurant' where the ambience reflected themes like Hollywood, the 1970s, etc. If you're planning something on those lines, make sure it ties in well with your cuisine. Serving Chettinad food in a Hollywood theme restaurant may be a little odd.
Remember, a restaurant's long-term success depends upon customers who become regulars. And, beyond a doubt, if they return, they will come for the food, not the ambience alone.
Type of restaurant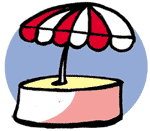 We're talking about the operational model you will follow. This affects both costs and revenue.
A fast service restaurant like a McDonald's has fewer items, quick service and spends less. But, because per-unit revenues are lower, it depends on large business volumes to make money.
A 'fine dining' restaurant has gourmet food, which is more expensive. This eliminates a large chunk of middle-class customers but if it succeeds, even your fewer clients can give you more profits than those restaurants with a higher turnover but lower prices.
Location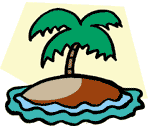 Far too many restaurants have suffered because they were set in the wrong place. When I started my fine dining restaurant, I knew that I needed the support of an upmarket, adventurous neighbourhood and that it had to be in a well-known area.
Good visibility is important. If people can't find you, how on earth are they going to try you?
Competition is a major issue. If your restaurant serves excellent Chinese food but is in a business district that already has a few other similar restaurants, you will have to fight for business. That could bleed you to bankruptcy.
Target market
Trying to be everything to everybody is a disastrous strategy. Decide what age and income groups you want to reach.
A fast food joint serving affordable burgers and hot dogs to the local college crowd will never be terribly popular with the upper middle-class, which prefers a fancier place.
Similarly, a fine-dining restaurant at an average meal costing Rs 300 per head will have its problems attracting those between 18 and 25.
Good business sense should dictate what trade-offs you make.
Menu planning and design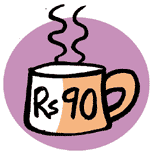 I've seen big fat books just on menu planning because it's both complicated and essential to a restaurant's success. I couldn't possibly do justice to it within one article. But think carefully about what you put on your menu.
Dishes that take time may not be practical in a setting where they have to leave the kitchen in 10 or fewer minutes. But easy-to-make dishes may not be profitable. Still others may require hard-to-find raw material (sauces, pastes, herbs, etc).
You should only include those dishes that you can consistently produce. Have a decent set of dishes that are unique to your restaurant. It can be as simple as a different way of preparing Dal Makhni that only you follow.
Proper pricing is critical. You need to calculate the 'food cost' of the item, add on your operational costs and expected profit and then arrive at a figure that you think customers are willing to pay.
Remember that 'willing to pay' is a highly variable figure. It depends on the customer's expectations of the restaurant. Someone going to a five-star hotel is willing to pay Rs 90 for a simple cup of coffee but won't pay more than Rs 15-20 for it in a non-air conditioned 'family restaurant.'
Online resources
Reading Between the Lines: The Psychology Of Menu Design
Amazon.com books on menu and restaurant design
Delicious By Design: Creating An Unforgettable Dining Experience
10 Restaurant Startup Mistakes And How To Avoid Them
Finding A Location For Your Restaurant
Successful Restaurant Design: A great book on restaurant design
Madhu Menon, 28, chucked up a career in IT to start Shiok Far-eastern Cuisine, a restaurant and cocktail lounge in Bangalore that serves food from South-East Asia. You can mail him at chef@shiokfood.com
Illustrations: Uttam Ghosh