Advertisement
December 07, 2004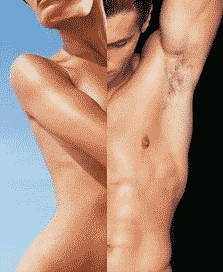 s insurance a must?
First, let's figure out how it works.
You pay the insurance company a fixed amount. In return, they promise to help you out financially if a tragedy does occur, which you sincerely hope and pray doesn't.
Ironically, if the tragedy does occur, you would gain from the policy.
If it does not, you lose. And the entire policy turns out to be a waste of hard-earned money. 
Trouble is, when disaster strikes, one of the things that can tide you through is money. If you meet with an accident, the monumental hospital bills and a wrecked car will not only leave you depressed but totally broke and heavily in debt.
The only solution? Insure today.
And what can you insure? Anything, actually.
Start with your life
This is a good place to begin. After all, what's more precious, right?
You can take a whole-life policy or a term-life policy. Whole life will cover you for all the days you walk (or limp, crawl or shuffle around) on planet earth.
Term-life is valid only for the time period you choose, say 20 years. If you are fortunate and outlive your policy -- which, we're sure, you would really love to do -- the investment will turn out to be quite worthless and you will lose all the money you paid.
If you do not outlive your policy, the people you nominate in it will get the money.
Not interested in life insurance? What about some prized possessions?
What about your home?
An earthquake could raze your home or a flood may totally submerge it. A hurricane could blow off the roof. Hail stones may break some window panes. Who knows what damage a falling meteorite could do?
If you believe Mother Nature favours you, then think about what other human beings could do.
A riot or a terrorist attack may do more damage than an act of nature. The kid down the road may drive right through your garden wall during his first driving lesson. While your dear (but extremely careless) friend may just leave his burning cigarette in your bedroom and start a fire.
Maybe you are a wine connoisseur whose collection turns wine lovers green with envy. What's stopping you from insuring against breakage and theft? After all, you can't trust anyone these days. Did you know (of course you do, you are a connoisseur) bottles sometimes spontaneously pop their corks because of a change in temperature? Get your collection insured.
Do you have any eye for antiques? Surely you don't want your little niece or nephew playfully topping that ancient jade vase?
A fabulous home theatre system? Or a great collection of platinum jewellery? Nothing is beyond the capacity of the insurer.
If that didn't grab your attention, maybe your little pet will. Surely you love your little dog. Or cat. Or whatever four-legged creature greets you when you come home.
You could insure your pet. After all, they too fall sick, need vaccinations and meet with accidents (you know how steep vet bills can be). Or they may cause destruction to someone else's property, leaving you to foot the bill.
How about your wedding?
Let's face it. An average wedding today costs as much as a downpayment on a home. What if the wedding gets cancelled or postponed?
In both cases, you could lose the deposit you pay for the hall or the ground, for the catering, to the photographer and all the others who are responsible for milking you dry that day.
Even if the wedding is on schedule, what if some gifts get stolen or damaged? Or your merry-making guests damage the premises after guzzling down bottles of champagne.
Well, wedding insurance will take care of all that.
Your body maybe?
Are you a model? Maybe you need to insure a part of your body that is your biggest asset (no pun intended). If you have a million dollar smile (that has all toothpaste manufacturers knocking at your door for commercials), maybe you should insure your teeth. Ditto for traffic stopping legs.
You have a voice that could make you the latest singing sensation in Bollywood? Rocker Bruce Springsteen insured his voice for $ 6 million. Rumours abound that Jennifer Lopez has insured her body for $1 billion (she has denied it); no one knows if she has insured her voice.
If you are a world-renown food critic, maybe you can insure your taste buds!. A dentist or a pianist? Your hands would need that protective cover (Richard Clayderman and Rolling Stones guitarist Keith Richards have both insured their hands). 
Not interested? Imagine if you got kidnapped. That itself it would be a terrible thing. What's worse, neither your boss nor your family is willing/ able to pay the ransom. Well, the insurance company could help.
Since we are on the subject of kidnapping, maybe we should take the argument to its logical conclusion. What if you get kidnapped by aliens? Don't smirk.
There actually exists an insurance company to provide for such unforeseen contingencies: The UFO Abduction Insurance Company of Altamonte Springs, Florida.
Life is full of accidents
All right. No loved ones. No possessions. No pets. No marriage round the corner. No body part worth insuring. And no one is going to kidnap you.
What about freak accidents? And no, we are not just talking about road accidents. What if you are airborne and your plane gets hijacked and you get injured when gallantly trying to calm down the nervous passengers? Or your train meets with an accidents or a landslide?
What about illnesses (what if you catch some mysterious virus that is making the rounds)?
Accident and health insurance is a good idea -- and a sensible buys.
In the end...
All I wanted to do was to draw your attention to the fact that it is an unpredictable (and risky) world out there.
No, I did not think for a moment that you would be standing in a queue to get insured against an UFO abduction. But, you must certainly consider insurance for your health and life (a necessity), your vehicle (a legal must) and your home and  possessions (depends on what you own and where).
We shall be doing an entire series on insurance and its pros and cons. What you must insure, for how much and how you can go about it. Most policies are a bad buy, but a few may work out to be a good deal. Let's look at them in the days to come.
Till then, stay safe.