50 sweet nothings for Valentine's Day!
Last updated on: February 9, 2011 15:50 IST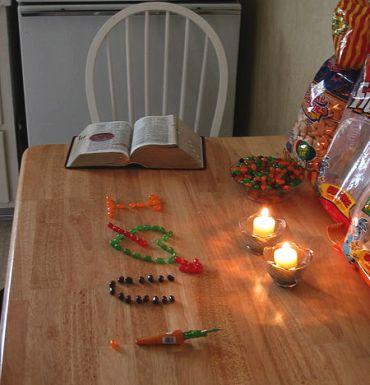 Some are cool, some are kooky and they're all extremely romantic! Arwindh PanneerSelvam suggests 50 things to do on Valentine's Day.
If you're at a loss as to how you can make this February 14 different, here are more than four dozen suggestions for you, courtesy forwarded e-mails and love posts. Enjoy!
1. Write a love poem about each other and read them out.
2. Call a radio station and dedicate a love song. Make sure he or she is listening!
3. Write in lipstick on the mirror and below leave a love note or coupon.
4. Write 'I Love You' on a piece of paper and hide it in their lunch box or purse.
5. Make heart-shaped bread toast for breakfast, with hot chocolate dip.
6. Plan a very surprise candle light dinner at home after 9 pm.
7. Cook a delicious three course meal for lunch.
8. Give a warm oil massage or foot massage or back rub on a Sunday morning.
9. Play your romantic dance song or salsa and try to dance together.
10. Send a surprise romantic text message or e-mail.
Visit Arwindh PanneerSelvam's blog at neospace13.blogspot.com
Use red ribbon to wrap your bed like a gift!
Last updated on: February 9, 2011 15:50 IST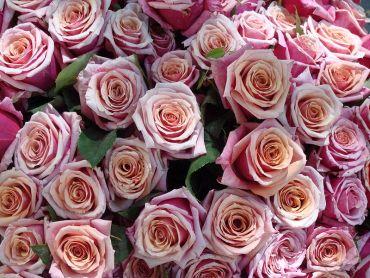 11. Read the Kama Sutra or My Secret Garden or Men in Love together.
12. Make a list of 10 things you love about each other.
13. Make a photo album of your favourite memories together.
14. Go camping on a rainy weekend with only one sleeping bag and one blanket.
15. Shower together (a warm bubble bath is best!).
16. Turn off the lights and sing a love song together.
17. Go for a moonlight dinner to an open air beach restaurant near the sea.
18. Use red ribbon to wrap your bed like a gift.
19. Give a bouquet of red roses or wild flowers.
20. Take a walk together in the morning at your local park.
Spend an evening stargazing
Last updated on: February 9, 2011 15:50 IST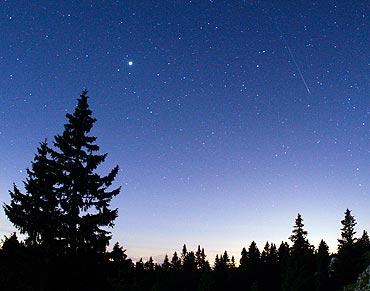 21. Make a donation in your spouse's name to a special cause or charity.
22. Watch an old black and white romantic movie and share a bowl of popcorn.
23. Re-enact your very first meeting at the very first special place.
24. Surprise your spouse with tickets to a movie or special event.
25. Give an unexpected French kiss in the lift and demand it is returned to you.
26. Send five different e-greetings just to say 'I love you'.
27. Post a snail mail 'I am thinking of you' card to your home address.
28. Plan a small flower garden together.
29. Spend an evening looking at the stars and make a wish together.
30. Place a small wedding photograph in each other's wallet or purse.
Use a letter or card to express your feelings
Last updated on: February 9, 2011 15:50 IST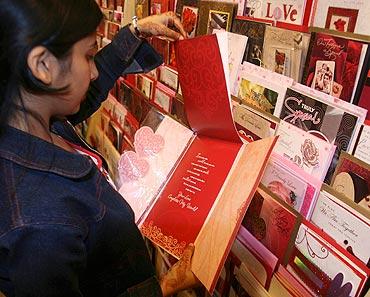 31. Write a classic, romantic, passionate, handwritten, heartfelt one-page love letter.
32. Develop secret signals and use them to communicate.
33. Do the home cleaning and laundry together.
34. Prepare a mini handwritten 'love' invitation to do something special.
35. Go to watch a movie in a drive-in movie theatre.
36. Share a large chocolate ice-cream cone or sugar sponge.
37. Give your partner a 'World's Best Wife or Husband' certificate.
38. Eat a chocolate bar together without using your hands, only your mouths.
39. Perform a 10 question quiz -- 'Kaun Jitega Das Rupiya?'
40. Go shopping together to buy groceries or clothes.
Serve a Sunday morning breakfast in bed
Last updated on: February 9, 2011 15:50 IST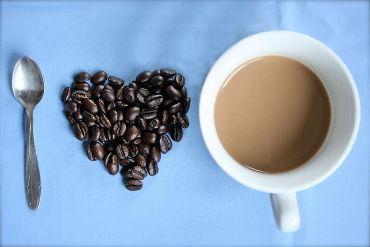 41. Stand together in front of the mirror for two minutes in the day.
42. Go to the Taj Mahal together at least once in your lifetime.
43. Surprise with a 'very very special' outfit.
44. Buy a set of matching silk pajamas and take turns modelling them for each other.
45. Buy a new perfume or cologne.
46. Do puja together at home or at your local temple.
47. Buy a new piece of gold or diamond jewellery.
48. When attending a wedding, whisper: 'If I had to do it over, I'd marry you again'.
49. Give a surprise by serving a Sunday morning breakfast in bed.
50. Ask your partner to pick a number between 1 and 50, then reward him/her with that number of kisses.