Spotted: Sameera Reddy, Aadesh Srivastava in Toronto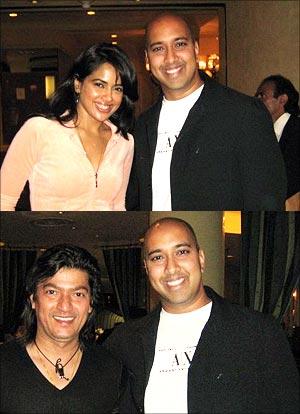 Reader Rajiv Bhatnagar met Sameera Reddy [Images] at the Toronto International Film Festival.
According to Rajiv, Sameera was sweet and kind enough to pose with him despite being jet-lagged from her flight from India that morning.

Rajiv also bumped into singer Aadesh Srivastava, who was in town for a concert the same weekend.
If you encounter/meet/see film or television personalities and take a photograph or a video of the star(s), please scan the photograph(s) and mail the pictures and video clips to us. We will feature the best images and video clips right here on Rediff Movies.