October 22, 2007 17:44 IST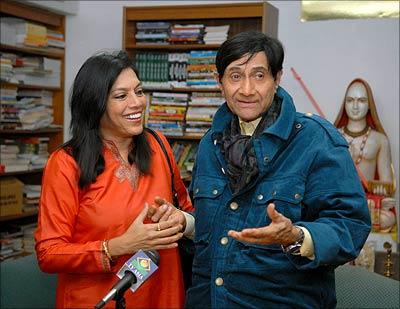 Dev Anand's romance with life continues, this time in New York.
The actor, who turned 84 last month, released his autobiography, Romancing With Life at the Bhartiya Vidhya Bhavan, New York on Saturday.
Others present at the function include filmmaker Mira Nair, Dr Navin Shah, Naresh Goyal (Jet Airways [Get Quote] chief) and Indian Consulate General to New York Neelam Deo.
Photograph: Paresh Gandhi
Also Read: Devsaab's book launch in Mumbai