Home > Movies > First Look

Bruce Willis still concerned about JFK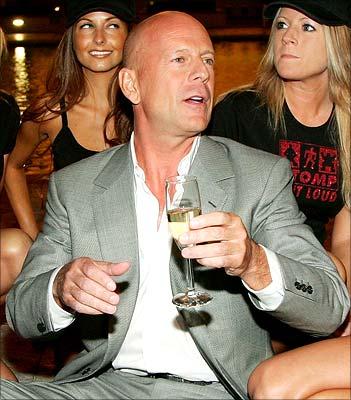 Harold Warner, of a certain movie company called Warner Brothers, asked a pertinent question back in 1927: 'Who the hell wants to hear actors talk?'
He was mistakenly referring to the imminent demise of the silent film era, but that query continues to make sense, every once in a while.
Take the latest attempt at political analysis from former hunk Bruce Willis, who may soon begin publicity tours for his latest release -- the intriguingly titled Live Free or Die Hard which, one can safely assume, has something to do with his once-popular Die Hard franchise.
Speaking to Vanity Fair magazine not so long ago, Willis said he didn't believe former US President John F Kennedy was assasinated by just one man -- the infamous Lee Harvey Oswald. He went on to add that he was pretty sure the killers were 'still in power, in some form.'
To his credit, Willis did point out that he didn't think his opinion meant much. 'Why do actors think their opinions mean more because they act?' he asked.
That's a question our own stars ought to consider, when they decide to discuss anything other than their latest Bollywood release.
Photograph: Getty Images