The going's tough
Sharvani Pandit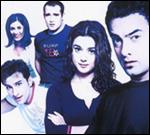 A burst of creativity and two megahits later, the Hindi film industry -- one of the largest film industries in the world -- is still floundering.
Box-office equations paint a bleak picture -- only one big success last year in Kaho Naa... Pyaar Hai, followed by two blockbusters -- Lagaan and Gadar - Ek Prem Katha -- so far this year.
Producers might take heart in the fact that they have earned their moolah from overseas and music rights sales, but distributors certainly feel the pinch.
Films like Yaadein and Dil Chahta Hai appeal to a select few in Indian metros and abroad. But for the cinegoers in the northern and the central Indian heartland, they are an absolute no-no.
Dil Chahta Hai garnered 90 per cent collections in Bombay and New Delhi, in is first week. But in Jaipur, Lucknow, Allahabad and Bhopal, it raked in a mere 50 per cent.
Film industry weekly Trade Guide editor Taran Adarsh says: "The film industry went through one of its best phases after Gadar and Lagaan. But losses incurred by distributors and exhibitors for Bas Itna Sa Khwaab Hai, Aks, Yaadein, Pyaar Ishq Aur Mohabbat and Hum Ho Gaye Aapke got people thinking."
Film distribution is divided into nine broad circuits of which the action film-loving North India -- Delhi, Uttar Pradesh, Punjab and Bihar -- have given the thumbs down to slick urban flicks.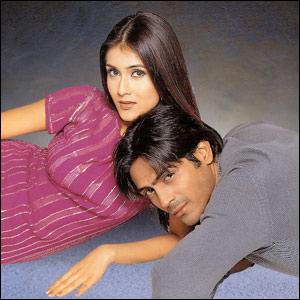 In the East -- Bengal and the Northeast -- romantic dramas are the flavour of the day.
In Maharashtra and Gujarat and in the South, urban and even experimental films like Hyderabad Blues and Phir Bhi Dil Hai Hindustani fare well.
Overseas, the audiences flip over family dramas. Throw in a Salman, Shah Rukh or Hrithik and the film is bound to do well -- Har Dil Jo Pyaar Karega, Aks, Yaadein and Ek Rishta - The Bond of Love.
Thanks to this newfound lucrative market hordes of directors are now making films that target NRI viewers. "For millions of film lovers around the world, it is the Hindi film industry, not Hollywood, that spins their screen fantasies," says Newsweek.
Distributors, however, are skating on thin ice. Many now insist on deferred payments in the wake of exhibitors' refusals to offer advances.
Adarsh says most producers are finding it tough to sell even overseas rights: "Initially, the territory was the first to sell as soon as a project was announced. A mammoth venture would fetch Rs 80-100 million from this territory alone, but not more than 40-50 is being offered now. Even satellite and music rights for most films lie unsold."
Mid-June saw the resurrection of the film industry. But the shortlived euphoria came to a screeching halt in July.
What, then, went wrong?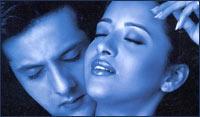 Referring to the recent poor show of Dil Chahta Hai as well, Film Information editor Komal Nahta has been quoted as saying that while the Indian film industry is going through a highly creative phase, it also needs to look at the final products' pricing reasonably.
Nahta says, "What one needs to do is make these films financially sustainable. The reason why offbeat films by directors like Hrishikesh Mukherjee and Gulzar had sustained runs was that they were made within a certain budget."
He also thinks this is important for a change to come about, as sporadic experimental films would only make distributors shy away from them.
Indo-Asian News Service