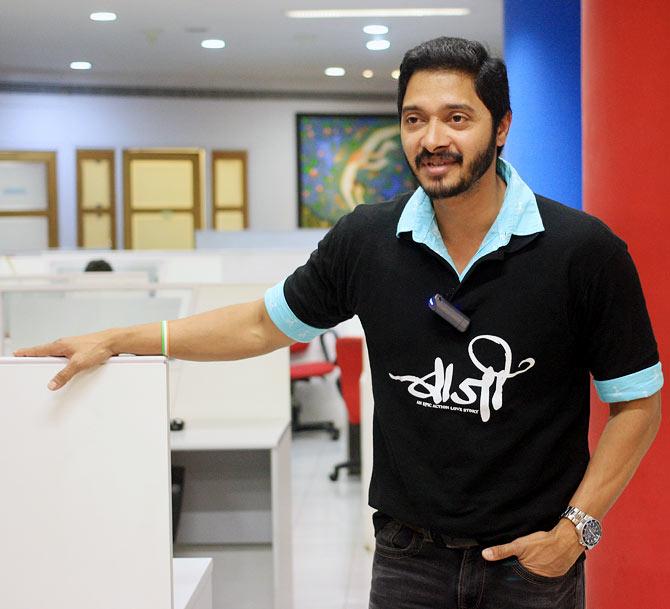 He may have helped Team India win on celluloid, but the real heroes, says Shreyas Talpade, are the Men in Blue.
Shreyas Talpade may be a well-known movie star now.
But many of us remember him from that charming movie, Iqbal.
Nagesh Kukunoor's film, in which he played an aspiring bowler, won several awards and catapulted Shreyas into the limelight.
When Shreyas visited our offices recently, Silly Point thought we should ask him about the game that ignites the passions of a nation.
Interview: Abhishek Mande-Bhot/Rediff.com
Video: Afsar Dayatar/Rediff.com
Do log into The Rediff Cricket Show here on the following dates:
Saturday, February 28: India versus UAE
Friday, March 6: India versus the West Indies
Tuesday, March 10: India versus Ireland
Saturday, March 14: India versus Zimbabwe
Are you watching the World Cup? Do share your videos, photos and comments here.
Don't miss! The World Cup, as never before on Rediff.com