Srinivas Bhogle and Purnendu Maji identify Rediff.com's Most Valuable Players in IPL-11 at the end of the league stages.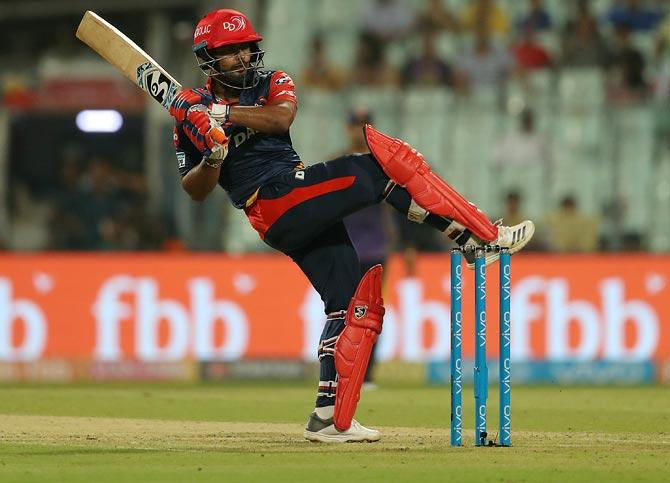 We are at the end of the league phase of IPL-11.
56 matches have been played and eight teams have been reduced to just four.
This has also meant the exit of some of IPL-11's most exciting performers.
The Delhi Daredevils' batting superstar Rishabh Pant with a tally of 684 runs at a strike rate of 174 has signed out.
It was amazing how often he used to take a tumble after playing the pull, putting his everything into the shot, and how many sixes he hit with just one hand (he hit 37 sixes in total!).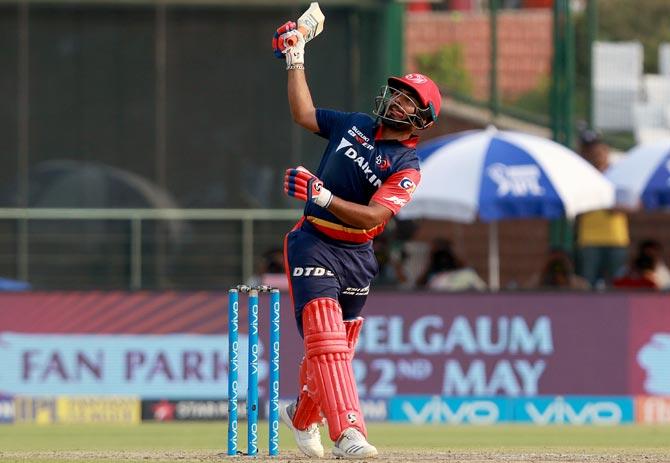 Who could replace Pant as the most valuable player of IPL-11?
Pant's MVPI of 897 could be overtaken by Sunrisers Hyderabad Captain Kane Williamson (760) or Kolkata Knight Riders all-rounder Sunil Narine (703) or even the intrepid Ambati Rayadu (675) of the Chennai Super Kings.
Sadly, A B de Villiers (625) has gone and so has K L Rahul (839) -- who some of us think is looking like a 90% Kohli -- and his team-mate Andrew Tye (24 wickets, MVPI: 425).
Hardik Pandya, looking more like a bowling all-rounder these days, has made his exit after 260 runs and 18 wickets.
Umesh Yadav (351) has gone too, but after offering heartening evidence that he still has so much to offer India.
And goodbye Virat Kohli (600); without seeming to really fire big time, he scored 530 runs.
It is goodbye Rohit Sharma (317) too with a tinge of worry. He scored only 286 runs, and on a happier day could easily have taken the Mumbai Indians into the top four.
The table below provides all details. Look at the penultimate column that indicates how many US dollars the franchise owner had to pay per 'run' scored.
These are not batting runs; they are based on the MVPI which collapses a player's batting, bowling and fielding performance into a single 'run equivalent'.
Among the best 50 performers, the following players contributed their 'runs' for less than $1,000 per 'run': Mayank Markande (126), Ambati Rayadu (508), Kane Williamson (616), Prithvi Shaw (638), Chris Gayle (765), Mandeep Singh (801), Shakib Al Hasan (825), Suryakumar Yadav (880) and Jos Buttler (974).
Table: Best performing players in IPL-11 after the league phase
All data in our analysis is updated after the end of the IPL league phase on May 20, 2018.