'The impact Rishabh Pant, Sanju Samson, Ishan Kishan, Shreyas Iyer, Prithvi Shaw, Shubman Gill, Shivam Mavi, Mayank Markande, Mohammed Siraj, Prasidh Krishna and Washington Sundar had on the IPL not only won hearts, but also the approval of the selectors,' says Ayaz Memon.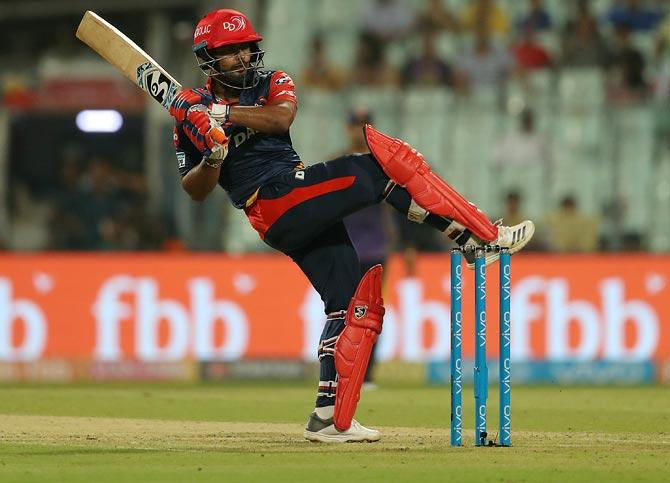 The most riveting story of the Indian Premier League this year was undoubtedly Chennai Super Kings winning the title on their return after a two-year ban.
From the first match won by a hair's breadth to the final clinched in a canter, this would rate as among the most memorable comeback stories in the history of modern sport.
Labelled 'Dad's Army' by sceptics since several players, including talismanic captain Mahendra Singh Dhoni, were 35 and above, CSK were to show that while young legs and lungs are of undoubted advantage in sport, the value of experience can't be undermined.
Keen to prove a point and reiterate their credentials in the league, having won the title twice earlier, the franchise had punted on buying players with proven match-winning ability, though most might not last much longer than this season.
It was a short-term gambit, well considered and well executed.
But there was also another fascinating dimension to IPL 2018, in a way in contrast to CSK's success, though it was not restricted to a single franchise.
This was the success of young Indian players, some of whom had barely finished savouring their triumph in the Under-19 World Cup earlier in the year. They ended up stealing the limelight from many established seniors.
The reference to 'seniors' here is not for veterans like Yuvraj Singh, Harbhajan Singh, Parthiv Patel, Gautam Gambhir and a few others, but instead to the stalwarts who are part of the current Indian team in one or more formats.
While leading lights Dhoni, Virat Kohli and Dinesh Karthik lived up to their reputation, others like Rohit Sharma, Ajinkya Rahane, Ravichandran Ashwin, Ravindra Jadeja and Bhuvneshwar Kumar had to surrender headline space and public adulation to young guns who showed potential, if not brilliant form, and staked a claim for higher honours.
The impact Rishabh Pant, Sanju Samson, Ishan Kishan, Shreyas Iyer, Prithvi Shaw, Shubman Gill, Shivam Mavi, Mayank Markande, Mohammed Siraj, Prasidh Krishna and Washington Sundar (I restrict the list here to those under 25) had on the IPL not only won hearts, but also the approval of the selectors.
For instance, barring Pant, Ishan, Mavi and Markande, all the others find a place in the India and India 'A' teams (for different formats) announced about three weeks before the IPL season concluded.
Stylish 23-year-old Iyer, who didn't let the burden of captaincy cramp his batting, in fact, regained his place in the Indian team for limited overs matches on the tour of England this summer.
The richness of talent in the country has been rising steadily and countermands the belief held by many aficionados that IPL would work to the detriment of Indian cricket. There were two aspects to these compunctions when the league began in 2008. One had to do with the format itself. Slam-bang T20 cricket, traditionalists argued, would kill the skills needed for the longer formats, particularly Tests. Technique and temperament would both suffer was the fear.
The other was about IPL's brazenly commercial ethos, particularly the money paid to players.
This followed an unstructured pattern, not conforming to seniority of age or experience and unlinked to what the Indian players might have been getting from BCCI's central contracts.
For instance, if a player had a Central A contract (in the highest bracket), it did not necessarily mean he would get more money in the IPL than a player with Central Contract B or C.
Indeed, a rookie without a BCCI Central Contract could conceivably fetch more in the player auction!
There was no established benchmark. Everything depended on the franchise's assessment of which player could give them maximum value.
Traditionalists contended that this was an unhealthy system that would induce greed, especially in younger players, and envy, in established ones who had been upstaged -- apart from prioritising T20 cricket at the expense of everything else.
Net, net, this wouldn't help Indian cricket.
Over a decade, however, these apprehensions have been largely proven unfounded.
In the period since the IPL started, India has been the most consistent performing team in the world, and across formats.
Currently, the country is ranked No 1 in Tests and ODIs, and No 3 in T20s.
True, there have been big slumps, especially where Test cricket is concerned, particularly in the period 2011 to 2014, but the recovery has been swift and emphatic since, and much of this is influenced by players who made their mark through IPL.
While Kohli and Rohit were almost instantly inducted to the Indian team after their Under-19 successes, several of the current Indian team came into the side through their performances in the IPL: Ashwin, Jadeja, Shikhar Dhawan, Rahane, K L Rahul, Kuldeep Yadav, Yuzvendra Chahal, Kumar, Jasprit Bumrah and Hardik Pandya.
Of course, these players also performed well in other domestic tournaments.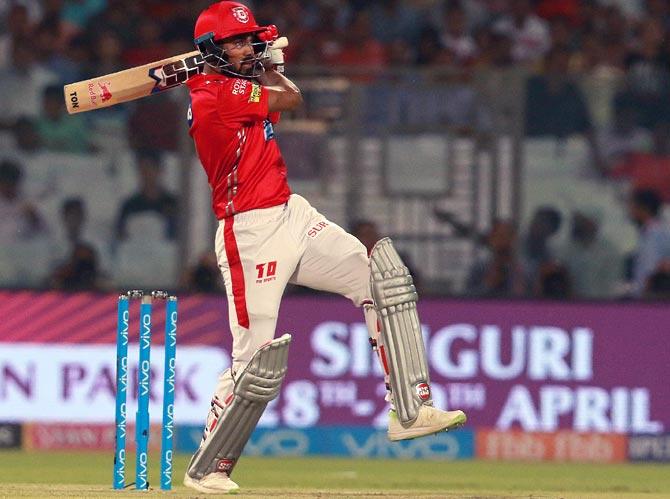 For all its shortcomings, the BCCI has created an ecosystem that brings most of the country in its ambit where cricket is played and young talent can be spotted and nurtured. That is obviously paying dividends.
But since its inception, the IPL has become a crucial factor in this growth story. Why is this so?
Essentially, it has substantially increased the opportunities for young players to not just play, but also support livelihoods.
That's a big reason why the number of young aspirants is growing.
The IPL's high profile also turns the spotlight instantly on players. The successful ones become household names overnight.
Grabbing the attention of decision-makers, a process that would earlier take a few years, can now be crunched into a season or two.
But opportunity and attention would have limited value if a player does not evolve.
The IPL plays an important part in influencing a young player's development. He is exposed early to established players from all over the world. This can accelerate improvement in skills and coping with crisis situations in matches.
Because the league is so competitive and failure is not easily condoned, players have to keep honing their talent and increasing their productivity to remain relevant.
Those who can't cope, or have limited talent, are quickly left behind.
Fast bowler Manpreet Singh Gony and hard-hitting batsman Paul Valthaty, both deemed India prospects some years back, are now in the wilderness.
They turned out to be one-season sensations and currently can't even get a place in any team in the league.
All-rounder Pawan Negi, too, has been cut to size by the stringent yardsticks applied in IPL.
A couple of seasons ago, he fetched Rs 8.5 crore (Rs 85 million) in the auction. This year, he was sold for a fraction of that price.
The perform-or-perish environment can be cruel to established players too.
Some (such as Ashwin, Jadeja, Mohamed Shami) have lost their places in the Indian team for limited overs cricket to younger players like Yadav, Chahal and Bumrah.
Others like Yuvraj, Harbhajan, Gambhir -- admittedly a little long in the tooth -- have not only been ousted from the national team but also had their prices considerably diminished in the IPL because franchises have plumped for younger talent.
And Irfan Pathan, who only a few years ago was earning $2.1 million a year, found no buyer this year and recast himself as a commentator.
In varying degrees and for differing reasons, these examples hold out important lessons for the youngsters: Reaching the grand stage and finding space in the consciousness of fans and selectors may be easier than retaining them.
The real challenge starts now.
The young guns who have staked a claim for higher honours: