'England a tough team to beat'
Last updated on: March 15, 2011 18:31 IST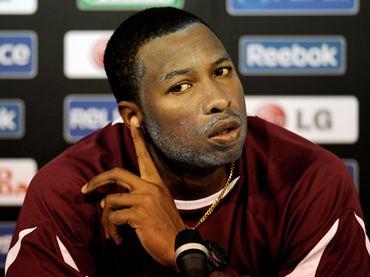 West Indies all-rounder Kieron Pollard tipped his side as favourites against England in the World Cup tie on Thursday, but warned his team-mates against complacency.
"Each and every game we go out to play we regard ourselves as favourites. England are a tough team to beat though they have not been playing well. If you look back at the Twenty20 World Cup, they were in a similar position and were able to bounce back and actually reached the final," Pollard said after the team's practice session.
"At the end of the day I have to be concerned about what is going on in our camp, what we need to do to win the game. We need to play hard cricket and stick to basics. We are well-prepared to take on England and we have been improving our game," he said, adding that explosive opener Chris Gayle has recovered from injury and is available for England match.
'We play each match as a final game'
Last updated on: March 15, 2011 18:31 IST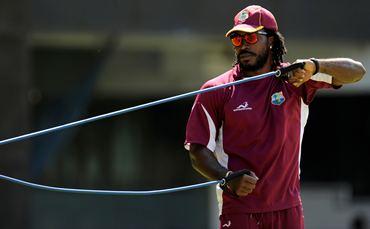 He said the team has done well as a unit so far in the tournament and their immediate aim is to qualify for the quarter-finals.
"We play each match as a final game. The group has come along so nicely. After our loss to South Africa in the first game, we have bounced back with collective performances. We are hoping to win the World Cup but we were actually written off earlier because of the debacle at home matches. We are looking to go forward in the tournament.
"No one knows yet who is going to qualify in the quarter-finals. It does not matter to us as to who qualifies as long as West Indies make the cut. We need to go and win our games in order to progress to next stage," he said.
'Doing well in World Cup important for West Indies cricket'
Last updated on: March 15, 2011 18:31 IST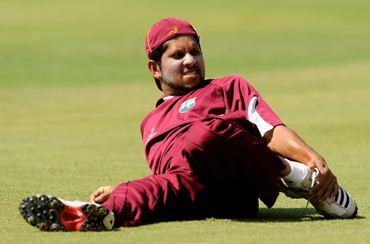 Asked about the importance of his side's World Cup performance in helping development of cricket back home, he replied, "Very important for us if we can do well in the World Cup and see how well we can get back interest in development of young players in the Caribbean.
"This should be a stepping stone for us and all younger players if we can win the World Cup and see that we have the talent to compete in the world and beat the top teams."
'You have to look for percentage shots'
Last updated on: March 15, 2011 18:31 IST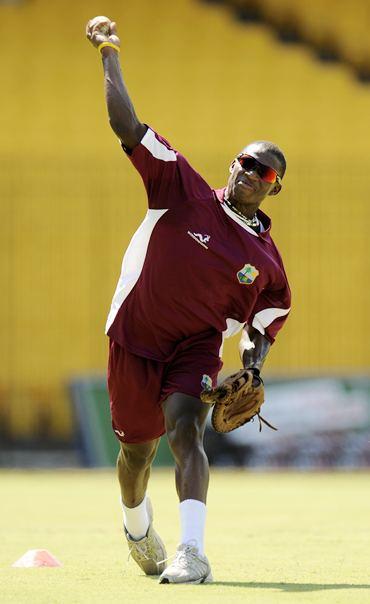 As for the Chennai pitch not helping stroke-play, as was seen in the match between South Africa and England, Pollard said, "Obviously, it does matter. If it is not conducive for stroke-play, you have to look for percentage shots, what you can play on the wicket on that day.
"So, it is a matter of you as a batsman to assess the situation, the pitch condition and what the bowlers are doing in order to combat that and score enough runs for the team to post a winning total on that day."
© Copyright 2021 PTI. All rights reserved. Republication or redistribution of PTI content, including by framing or similar means, is expressly prohibited without the prior written consent.