'Ability to play under pressure was my biggest strength'
Last updated on: September 6, 2012 08:20 IST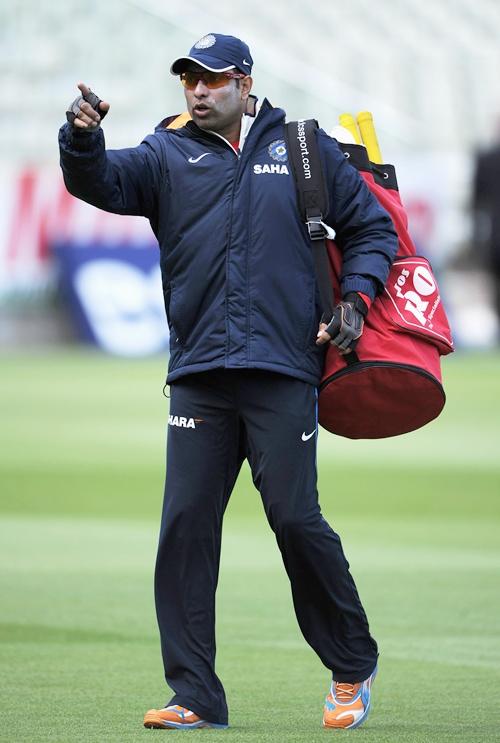 The stylish V V S Laxman, India's middle order bulwark who announced his retirement from international cricket recently, reckons that his ability to come good in pressure situations was his "biggest strength" as a batsman.
The 37-year-old said he loved playing under difficult situations and adversities brought out the best in him.
"I used to love playing under tough situations when the team was under pressure. Adversities brought out the best in me. I guess it came from having to be the main batsman for Hyderabad since a young age," he said.
"I was used to taking up more responsibility when the team was struggling. More than the technique and the skill set, I think the ability to come good in pressure situations was my biggest strength as a batsman," said Laxman, whose sudden decision to quit the game triggered speculation of a strained relationship with India captain M S Dhoni.
Laxman also did not agree with the notion that he was more of an 'artist' than batsman, saying he always considered himself a batsman who had to get runs for the country.
'My role was to get the runs and take the catches that came my way'
Last updated on: September 6, 2012 08:20 IST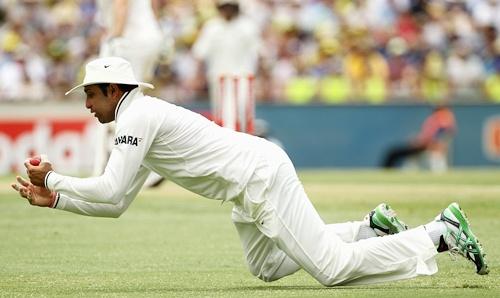 "Every individual has a different style. But your role is to get results for the team. My role was to get the runs and take the catches that came my way," Laxman told the Board of Control for Cricket in India's website.
"It doesn't matter what kind of shots you play to get those runs and whether it is pleasing to the eye; all that is a byproduct of what you're trying to achieve for the team. I thank the Almighty for the talent to please the eyes of those who watched me bat. But my only aim, when I went out to bat, was to get runs for the team," he explained.
Asked what role seniors like Sachin Tendulkar, Sourav Ganguly and Anil Kumble played in his career, Laxman replied, "All of them have inspired me and I was really privileged to share the dressing room with such top sportsmen who took a lot of pride in their performances. All of us had one common goal, which was constant progress of Indian cricket.
"Another thing that brought all these men together was that they were all leaders. All of them have led the country at various stages and I've played under them. Whether or not they were captaining the team, they always led from the front and thought as leaders. Simply, by their actions, they inspired everyone who watched them."
'Sehwag's temperament stands out for me'
Last updated on: September 6, 2012 08:20 IST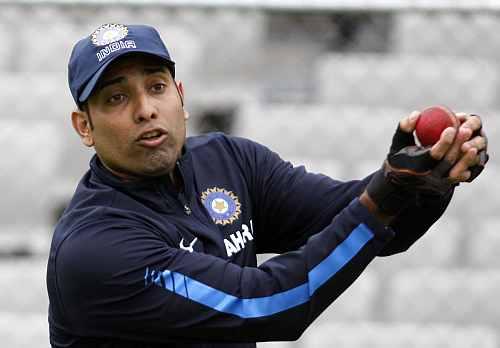 Asked to pick special qualities of his teammates, Laxman said: "Tendulkar's balance is brilliant. He has the most balanced stance that I've seen. Rahul stood out for the professionalism and his temperament.
"Kumble had a never-say-die attitude and the fighting spirit. Sourav, for the grace and the courage to take the fight to the opposition, to protect his and his team's pride."
Laxman lavished praise on opener Virender Sehwag, saying people mostly talk about his "unbelievable" shots but he also had a good temperament.
"It's just unreal. Sehwag is one batsman I really love watching bat. Some of the shots that he plays are unbelievable.
"People mostly talk about Sehwag's skills and the ability to hit the ball. But, for me, what stands out is his temperament. Irrespective of whether he's in form or not, he sticks to his game plan and believes in himself. Sometimes I wondered why can't we all play like he does?" he said.
'I've not been sledged by the Australians'
Last updated on: September 6, 2012 08:20 IST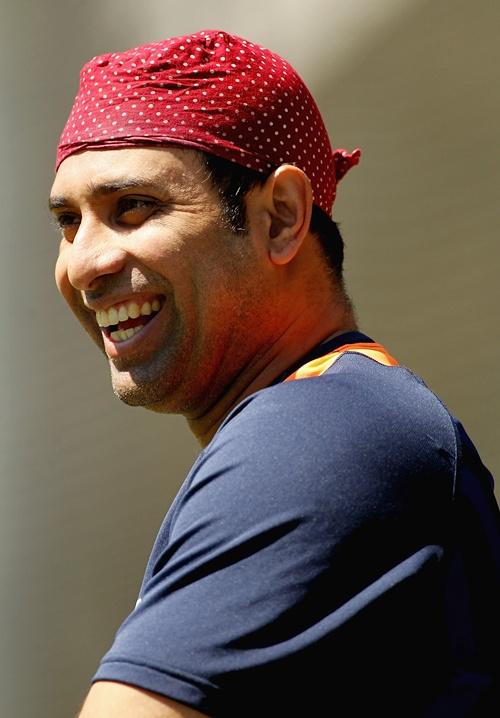 Laxman, who played some of his finest knocks against the Australians, said they never sledged him, as they knew the strategy would not work.
"Honestly, they never sledged me too much. In international cricket the opposition is smart enough to know which batsmen will be affected by sledging and which won't.
"They realised it soon enough that their ploy of distracting me wasn't going to work. A lot of people would be surprised to hear this, but, for most part of my career, I've not been sledged by the Australians," he said.
Laxman said he idolised Sunil Gavaskar and Kapil Dev while growing up and also drew a lot of inspiration from Mohammad Azharuddin.
"I had many heroes. At that time India's two biggest match-winners were Sunil Gavaskar and Kapil Dev and I idolised them. When I was 16-17, I first met Mohammad Azharuddin. He was from Hyderabad and the captain of the Indian cricket team. I drew lot of inspiration watching him play from close quarters.
"As a kid I watched a lot of cricket on the television and looked up to players like Sir Vivian Richards, David Gower and Greg Chappell. I really enjoyed watching them play."
On why Hyderabad has produced so many batsmen with magical wrists, he said playing on matting wickets was one of the reasons.
"I think it's a bit of a coincidence that people like Azharuddin, ML Jaisimha and myself hail from Hyderabad. Still, if I were to think of any reason, it would be because we played a lot on matting wickets."
'To play for my country was the most satisfying feeling'
Last updated on: September 6, 2012 08:20 IST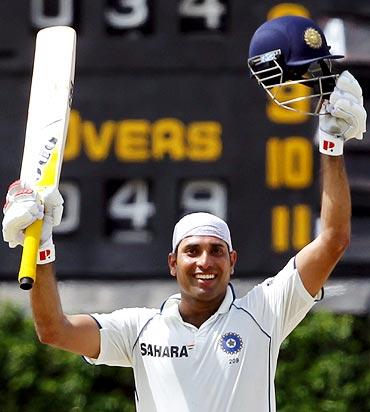 "While batting on these wickets, you have to use your wrists more than your elbow to negotiate the bounce of the ball when pitched on good length. That's probably a reason why we're wristier than batsmen from other parts of the country," he explained.
Asked whether he would have liked to have batted higher up the order in the Indian team, Laxman said his job was to perform whatever role was assigned to him by the team management.
"Everyone has a certain role to play. I've always been taught by my parents to honestly perform whatever role has been assigned to you, to the best of your ability. I started off as a middle-order batsman, opened the innings for four years and then came back in the middle-order.
"To play for my country in itself was the most satisfying feeling for me. I cannot say that I would've contributed more at No.3," he said.
Laxman said it was difficult to adapt at different batting positions.
"It was a big challenge. Batting at No.5 and 6 was very new to me and something I had to adapt to, especially in terms of batting with the tail. I started to bat at that position from 2000-01 and it was difficult in the beginning.
"Initially, when batting with the tail, I tended to throw my wicket away, trying to play big shots. But, with time, I learnt that it was important to have partnerships with the lower-order batsmen. The key to that was to communicate well with them and form strategies."
© Copyright 2022 PTI. All rights reserved. Republication or redistribution of PTI content, including by framing or similar means, is expressly prohibited without the prior written consent.