Team India needs to reverse the mood in the camp
Last updated on: December 12, 2013 11:24 IST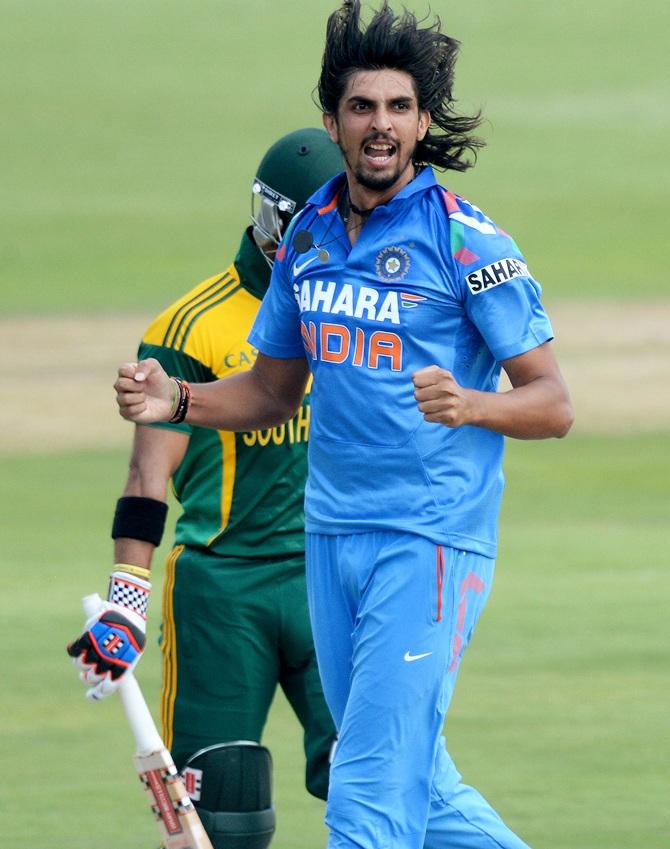 India may have come a cropper in the just-concluded ODI series against South Africa, but pacer Ishant Sharma is unperturbed. He says there are some positives from the 0-2 drubbing in the three-match series which must be utilized in the upcoming two Tests.
- 'We can take one positive from the ODI series'
India were outplayed in the first two ODIs before the third and final match was called off midway on Wednesday.
Ishant, who returned to some sort of form with figures of 4 for 40 in the abandoned game, said things are not as bad as they seem.
"Everyone is an international player in both the teams and it's all in the mind. If you can control your thought process, and you are confident in your mind and you know what you have to do, then I don't think it is such a big loss," the pacer said.
"We lost the series yes, but we have some positives to take from it as well. And we will be utilizing them in the Test series," he added.
Visitors are yet to make a mark on this tour
Last updated on: December 12, 2013 11:24 IST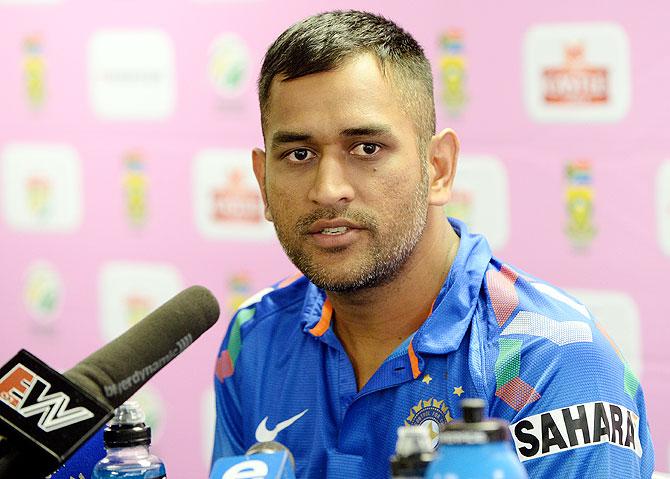 In the course of his 4 for 40 on Wednesday, Ishant collected his 100th wicket in 70 matches when he dismissed Ryan McLaren.
"Initially there was bounce in the wicket and then it got a bit slow," he said, talking about the Proteas' innings that finished with 301 for 8 from the 50 overs.
"We need to use the variations on these kind of wickets because the pitch was a bit dry. The wind blows from different directions and the captain tends to rotate his bowlers. Each of us is a different bowler and we are given a chance to perform, which is a good thing."
Rain intervened during the innings break and India never got a chance to bat. It was a huge opportunity missed, at least on paper, as the visitors are yet to make a mark on this tour.
'We are young as a bowling unit'
Last updated on: December 12, 2013 11:24 IST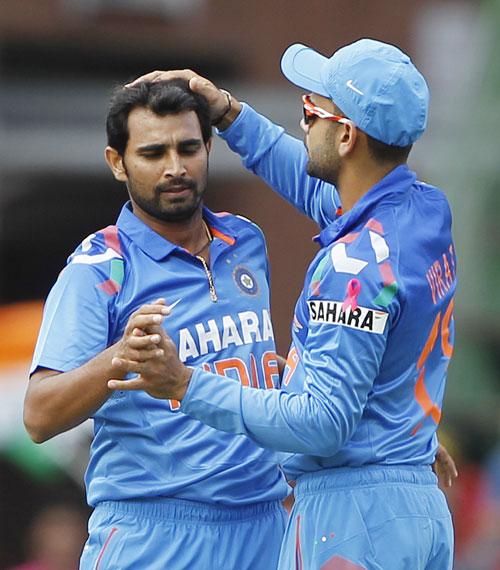 In three matches, Quinton de Kock was the biggest thorn in the Men in Blue's flesh. He struck three successive centuries to leave the bowling attack gasping for breath.
"It's good for him that he got runs. But I think he was very lucky, especially today," opined Ishant.
"In all three matches, he has given top edges which have gone through gaps, half chances all of them. And today he was dropped twice.
"Everyone looks at how many matches we have played, but if you can see the average age, we are young in that respect as a bowling unit. Everyone is learning. We make mistakes, and we learn, trying to keep things simple. It becomes easier then," he added, talking about the improvement in the team's bowling as the series progressed.
'I went for runs, and I take responsibility for it'
Last updated on: December 12, 2013 11:24 IST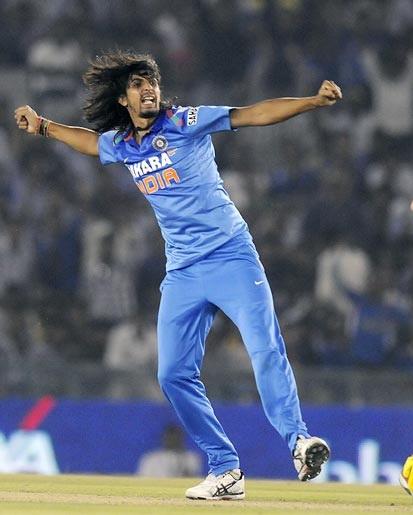 For Ishant, individually speaking, it hasn't been an easy ride. He was the lead bowler of the Indian attack early in the year but lost his place in the first eleven thanks to some shoddy performances.
The low point came when he was taken for 30 runs in the penultimate over against Australia in the ODI at Mohali. He was subsequently dropped from the team and also missed the Test series against the West Indies, though he was part of the squad.
He has borne the brunt of criticism, but is now hopeful that the worst is behind him.
"It is a part of life. Everyone has ups and downs. I went for runs, and I take responsibility for it. But people should realise that it is a sport after all and mistakes do happen. Thereafter, when I didn't play the West Indies Tests, I analysed to see where I can improve my bowling."
India hope to turn things for the Test series
Last updated on: December 12, 2013 11:24 IST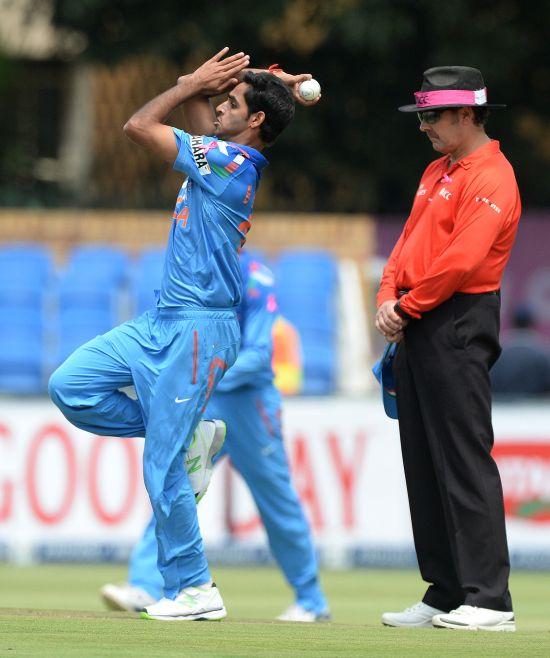 "What's more important is that the selectors gave me a chance to perform and come back into the team. The support staff and the captain also believed that I could come back and perform for the team, so that matters a lot to me," said Ishant.
Moving on then, the ODI series is done and dusted. Now the two-Test series, staring December 18, looms large and Team India will have to reverse the mood in the camp.
"Last 12 months or so, we have been achieving a lot as a team, winning on a regular basis. So, somewhere, there was going to be a breakdown," Ishant said.
"It's good for us in that sense, that it has come now. Maybe we can use it as a positive and turn things around going into the Test series."