Not yet decided who will bat at Tendulkar's No 4 position: Dhoni
Last updated on: December 01, 2013 19:37 IST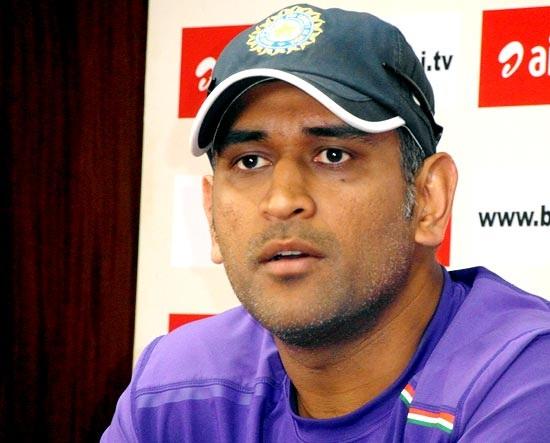 India captain Mahendra Singh Dhoni on Sunday revealed that the team think tank hadn't yet decided on who will bat at the No 4 position in the Test team. The slot has been left vacant by the legendary Sachin Tendulkar's retirement last month.
-ICC Test rankings: India retain second spot
"Whoever bats at that slot should not be under pressure thinking that he is replacing Sachin Tendulkar. There is no replacing anyone. He brings his own character into the side. As of now, we have not decided who bats at No 4," said Dhoni, in Mumbai, on the eve of the team's departure to South Africa.
"There is hardly any break for us to decide who will bat at No 4," he added.
'If possible, we will omit the No 4 position'
Last updated on: December 01, 2013 19:37 IST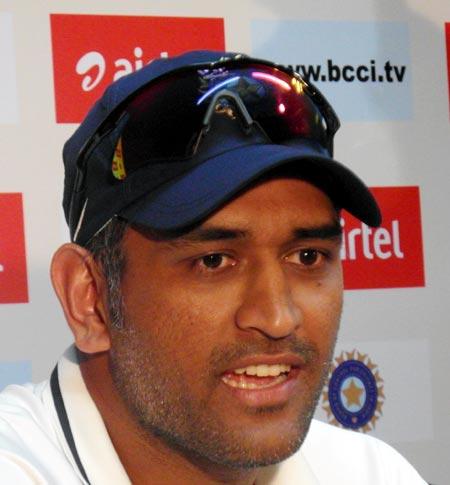 India have a tough assignment coming up when then play three ODIs and two Tests in South Africa, from December 5 to 30.
-ODI Rankings: Dhawan breaks into top 10
A lot of candidates are being discussed for the No 4 slot, which was held for long by batting icon Tendulkar, who retired after playing his 200th Test, against the West Indies, in Mumbai, last month.
"If possible, we will omit the No 4 position," added Dhoni, on a lighter note.
Rohit Sharma is the frontrunner
Last updated on: December 01, 2013 19:37 IST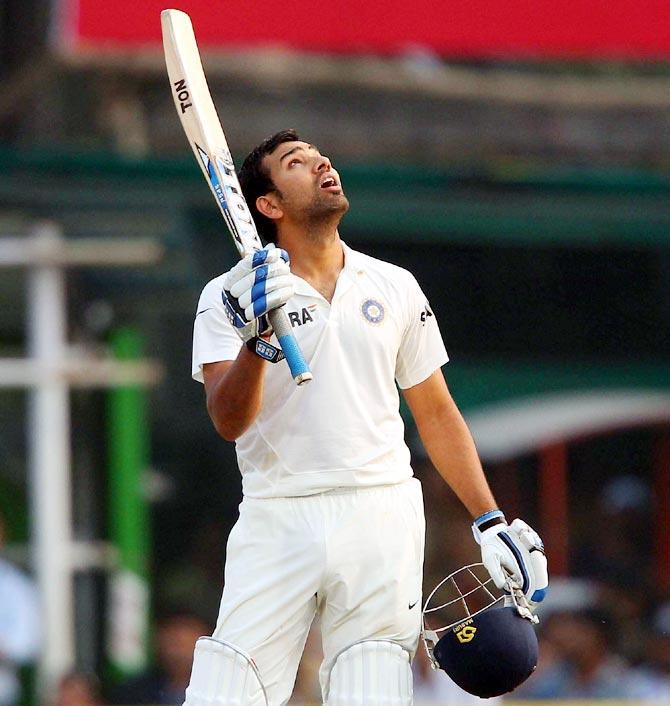 Rohit Sharma, who scored two centuries in his first two Tests, against the West Indies is a front-runner along with batting mainstay Virat Kohli, who bats at No 5.
Mumbai's Ajinkya Rahane is another option for that slot.
Dhoni pointed out that the top four slots in the batting order are crucial as they help set a foundation for a big total.
"Every slot, especially when talking about Test cricket, is an important slot. The top four slots have their own importance. It's a set-up that is given by them that really helps the team, score big runs and put big total on board and give bowlers that extra help that they can afford to try out a few things that need to be tried," he asserted.