'IPL will keep me in shape for 2015 World Cup'
May 22, 2014 09:31 IST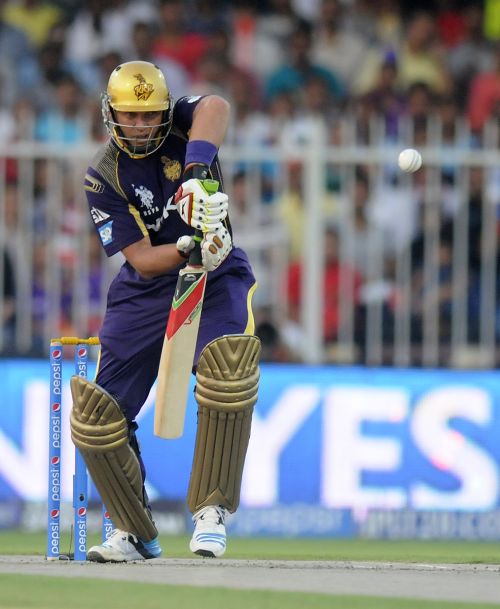 South African all-rounder Jacques Kallis, who retired from the Test format, has set the IPL T20 league as his launch pad for mission World Cup 2015.
"The Indian Premier League is certainly a good platform to keep me in shape and prepare for next year's World Cup," Kallis said.
At a time when most top cricketers prefer to leave the limited-overs' version in order to prolong their Test career, Kallis did the opposite when he retired from the longest format post the Durban match against India in the Boxing Day Test last year.
"I don't see it as goodbye because I still have a lot of hunger to push South Africa to that World Cup in 2015 if I am fit and performing," Kallis, who would be 39 in the World Cup, said.
Kallis, who played an instrumental role in Kolkata's triumph in the 2012 season, was adjudged man-of-the-match with a match-winning 72 against defending champions Mumbai Indians in their IPL 7 opener.
The senior batsman scored 43 in their win over Royal Challengers Bangalore in the first leg in UAE but opted out of the KKR XI in their last three matches in the interest of the team.
- Please click NEXT for more...
'Kallis is a complete team man'
May 22, 2014 09:31 IST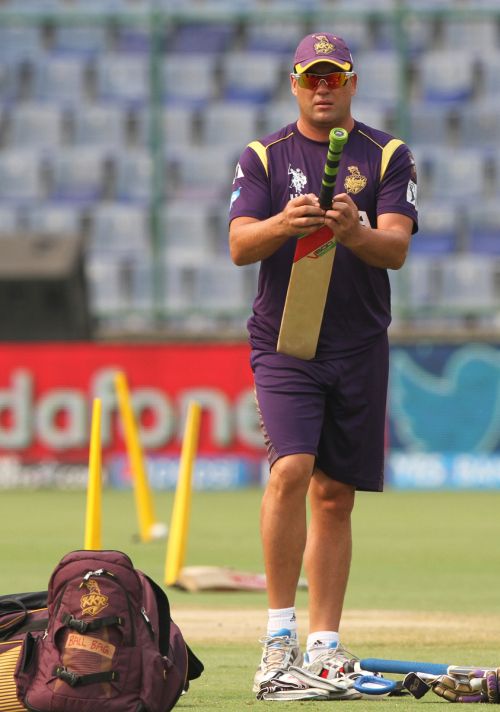 It might have been surprising to see the veteran all-rounder out of the playing eleven in some IPL games but Kolkata Knight Riders' assistant coach, Vijay Dahiya, said the South African great is doing it in the interest of the team.
A vital cog in Kolkata's scheme of things, Kallis missed the last three matches and four in total. Dahiya said he himself had opted out to make a winning combination.
"He's a champion, a legend of the game. It's a very very difficult call but credit must be given to Kallis for that as well. You have a couple of players, support staff, captain and vice-captain sitting together while picking up a playing eleven. He's part of that.
"On a couple of occasions he himself has said on this particular wicket the other guy would be more useful. He has opted out in a couple of games saying this combination would be better for the team," Dahiya said.
- Please click NEXT for more...
'The self belief has been fantastic'
May 22, 2014 09:31 IST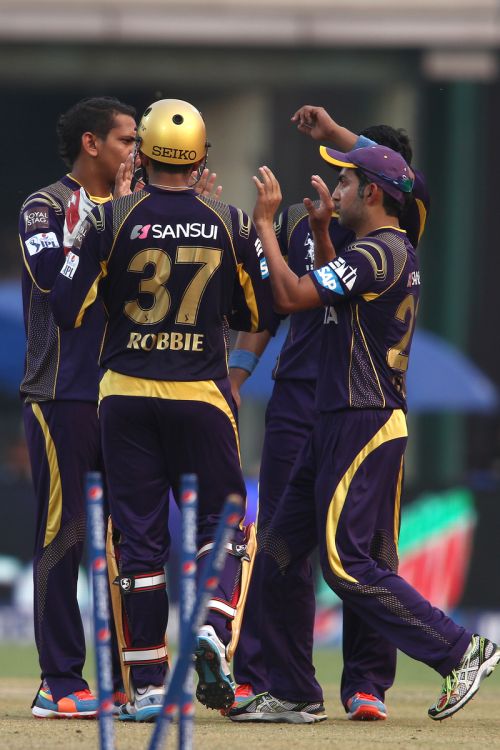 The 2012 champions bounced back from a four-match losing streak to post five victories on the trot.
Dahiya said it's the self-belief and team environment that has played a crucial role.
"The kind of environment we have in the team is amazing. We had a couple of close games, we knew we were there. If we can get hold of a couple of key overs we can get hold of that. The self belief has been fantastic and the environment created by the coach is very good.
"In last couple of years, we have an open policy. Anybody can come in and give suggestions on and off the field. That speaks about the team. It's a very plus point with the kind of environment that we have."
- Please click NEXT for more...
'It's important to keep checking your bench strength as well'
May 22, 2014 09:31 IST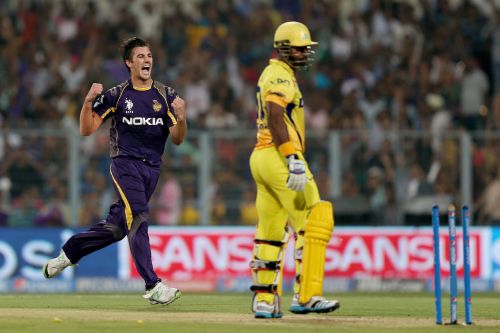 Bangalore boast of an attacking batting line-up in Virat Kohli, Chris Gayle and AB de Villiers, and Dahiya said it would be about sticking to their plan and staying focused.
"We always plan; I would be lying if I say we don't plan for a player. It's about sticking to the plan. There's no special plan. They have not only AB de Villiers and Yuvraj Singh; there's Virat Kohli, then you cannot leave aside Chris Gayle. How can you not count him. They are a very very good side. It's very important for us to stay focused."
Asked about the surprise inclusion of Pat Cummins in place of Morne Morkel, Dahiya said: "It's important to keep checking your bench strength as well. Cummins was doing well at the nets."