'One expects scandals in a game that has come under the influence of the corrupt'
Last updated on: May 31, 2013 22:14 IST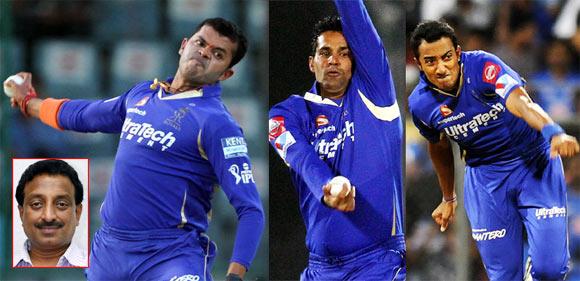 Some cricketers, sportswriter Nirmal Shekar tells Haresh Pandya, have come to believe that they are above the law.
Nirmal Shekar, sports editor, The Hindu, is one of India's best-known sportswriters.
Shekar discusses the spot-fixing scandal in Indian cricket with Haresh Pandya.
Has the spot-fixing scandal come as a surprise to you?
Unfortunately, no. That is the saddest part as a sportswriter of 34 years' standing. You almost come to expect these kinds of developments in a game that has come under the influence of the corrupt and the powerful.
What punishment do you suggest for those found guilty of involvement in the crime?
If the law is allowed to take its course, they should be punished according to its provisions.
Then again, the government needs to tighten up the law when it comes to cricket and illegal betting.
Please click NEXT to read more...
'Greed has no ceiling'
Last updated on: May 31, 2013 22:14 IST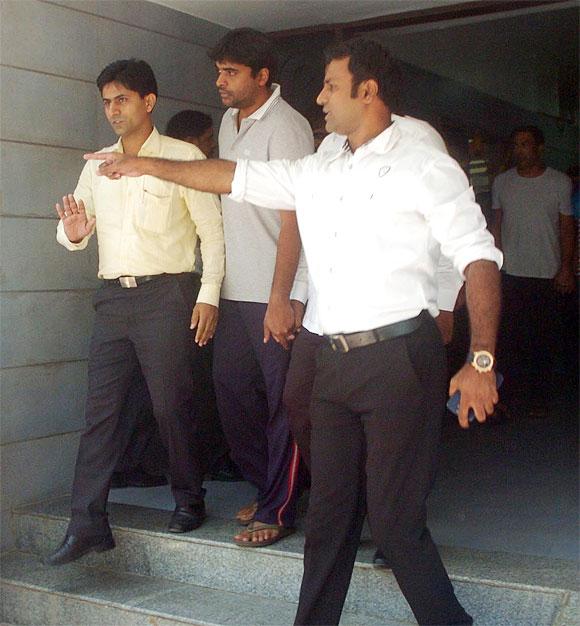 Why do you think already-rich players get involved in such activities?
Wealth never insulates one from such things.
Greed has no ceiling. The richer you are, the richer you want to become.
Is it likely that some players were compelled to indulge in match-fixing and spot-fixing under threat from the underworld?
I cannot answer this question because I do not have reliable information about how much the so-called underworld is involved in this.
But I think most of these activities are of an individual nature with cartels involved in the chain.
Please click NEXT to read more...
'Some cricketers may believe they are above the law'
Last updated on: May 31, 2013 22:14 IST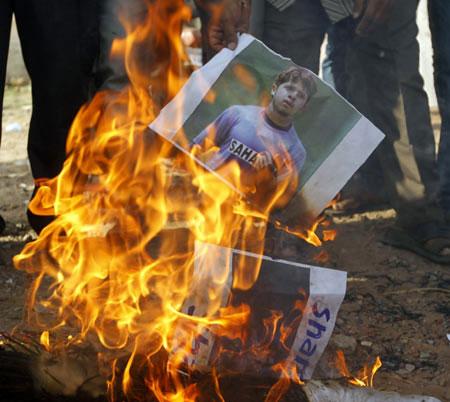 Do you think this is a bigger scandal than the match-fixing scandal involving then South African captain Hansie Cronje and others like him?
From an Indian point of view, yes.
We always pretend that these things only happen elsewhere, involving foreign cricketers.
Is there any way, any permanent solution, to rid cricket of match-fixing and spot-fixing?
Is there any permanent fix when it comes to human nature? I do not think so.
Cricket never called itself a gentleman's game. We did.
I think a two-year window without the IPL might help.
Did you ever consider cricket to be a gentlemen's game?
I did not. I know too much about human nature to harbour any such pretensions.
Why is it that Indian and Pakistani players figure prominently in such scandals?
Betting is legal in countries like Australia and England. This may be one reason. The other is that cricket is nowhere as popular as it is in India and Pakistan.
Cricketers -- at least some of them -- may have come to believe they are above the law.
Please click NEXT to read more...
'We need to professionalise cricket administration'
Last updated on: May 31, 2013 22:14 IST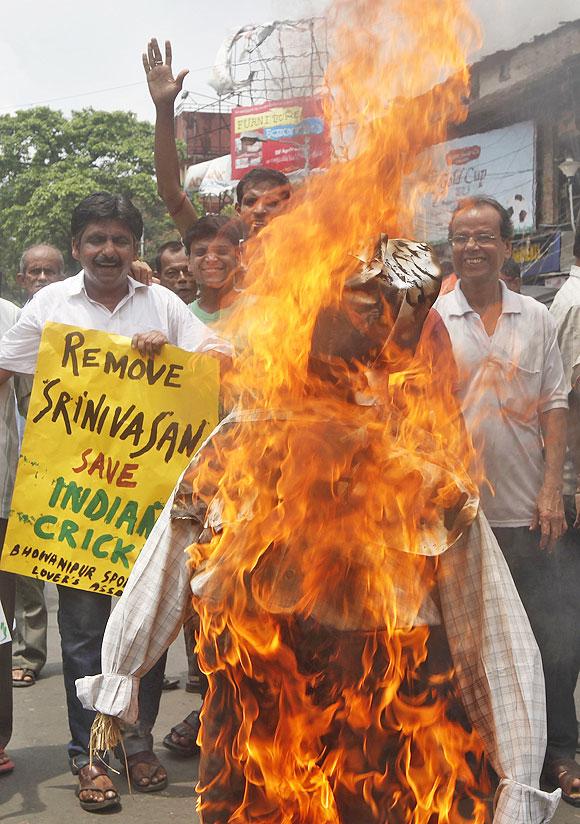 Are you in favour of legalising betting on cricket in India?
Yes, but we have to make sure that at the same time 90 per cent of the betting is not done illegally with black money.
Do you believe no players without at least five years in first-class cricket should be allowed to play in the IPL as younger and inexperienced guys easily get lured or trapped in the glamour and lustre of lucre?
Sreesanth is surely not young. I do not believe age has a lot to do with it although the younger ones might do with some counselling.
Can you foresee the fallout of the latest controversy?
I hope something good emerges out of all this mess in the long term.
What we need to address first are governance issues vis-a-vis the Board of Control for Cricket in India. We need to professionalise cricket administration.