Watch out for these domestic giants in IPL 6
Last updated on: April 3, 2013 09:00 IST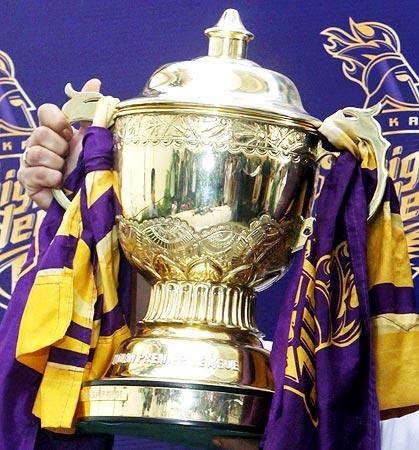 The Indian Premier League has become the shortcut to international cricket for India's domestic players.
What a few years of slogging in domestic cricket cannot do can be achieved with just one good season in the IPL, which sees the best players from around the world come face to face against each other.
India have the IPL to thank for several players that have graduated to the national team over the years. The likes of Ravindra Jadeja and Yusuf Pathan became instant stars following their impressive showing in the cash-rich Twenty20 extravaganza.
This year too the country's domestic players will go all out to catch the attention of the selectors and grab a ticket to Team India.
Rediff.com takes a look at some domestic players expected to shine over the next few weeks in IPL 6:
Unmukt Chand (Delhi Daredevils)
Last updated on: April 3, 2013 09:00 IST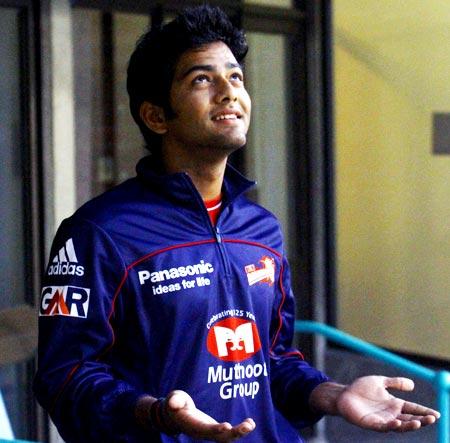 Unmukt Chand is already regarded as the next big thing in Indian cricket.
The 20-year-old became a household name after leading India to the Under-19 World Cup triumph last year with a match-winning century in the final.
Delhi Daredevils are pinning their hopes on Chand following the withdrawals of Kevin Pietersen and Jesse Ryder due to injuries.
He continued his habit of hitting hundreds recently as he smashed 116 to guide Delhi to victory against Assam in the final of 50-overs Vijay Hazare Trophy.
Chand is in great form in the T20 version too, having recently scored back-to-back centuries for Delhi in the Syed Mushtaq Ali Trophy.
Parveez Rasool (Pune Warriors)
Parveez Rasool's dramatic rise is one of the best stories in Indian cricket last season.
Playing for minnows Jammu and Kashmir, Rasool held his own and became the first cricketer from the valley to make it to the India 'A' team, which played against England in a 50-over tour match in January.
Following his impressive performances in the domestic circuit, he was snapped up Pune Warriors India for 2013, making him the first cricketer from Jammu and Kashmir to play in the IPL.
His most memorable performance came against the touring Australians , when playing for the Board President's XI, Rasool took seven for 45 with his off-spin bowling in Chennai.
In 2009, Rassol was detained by the Bangalore police for questioning in connection with suspected presence of explosives in his baggage at the Chinnaswamy only to be given a clean chit a few days later. But he bounced back from that setback in some style and let his game to do the talking.
Former India spin great Bishen Singh Bedi rates Rasool as a "brilliant all-round cricketer and a very good athlete", the two traits which make him perfect for T20s.
Baba Aparajith (Chennai Super Kings)
Last updated on: April 3, 2013 09:00 IST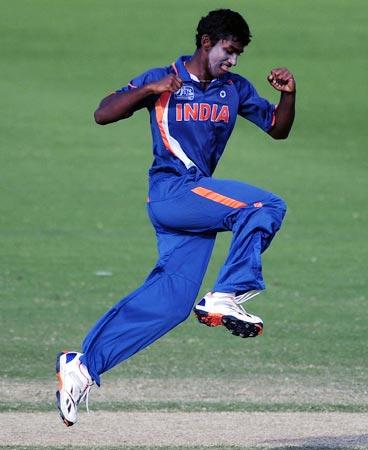 Baba Aparajith has the looks of a schoolboy, but he certainly will make his presence felt among the big men at IPL 6.
The 18-year-old all-rounder will play for Chennai Super Kings and is expected to make a mark with his ability to contribute with the bat and also bowl some useful off-spinners.
Aparjith also played a key role in India's Under-19 World Cup triumph last year, scoring 138 runs with four wickets and six catches.
This season Aparajith impressed with the bat, scoring a century (121) for South Zone against East Zone in the Deodhar Trophy 50-over match and before that had shown a lot of glimpses of his potential for Tamil Nadu in the Vijay Hazare Trophy.
Sachin Baby (Rajasthan Royals)
His parents named him after Sachin Tendulkar after watching the batting icon on television in 1988. But Sachin Baby is making a name for himself too.
Baby impressed in the Vijay Hazare Trophy, scoring 298 runs in seven matches, at a strike rate of 129, as Kerala made it to the semi-finals.
Kerala's captain played a blazing innings of 104 from just 70 balls against Punjab in the quarter-finals and made people aware of his prowess with the bat.
Following his impressive showing, he was signed up by Rajasthan Royals.
Interestingly, though Baby is named after Tendulkar, the left-hander's batting style reminds you a lot of Brian Lara.
Manvinder Singh Bisla (Kolkata Knight Riders)
Last updated on: April 3, 2013 09:00 IST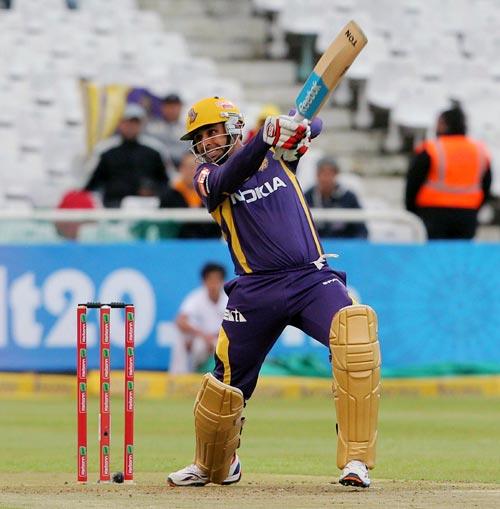 Manvinder Singh Bisla became the darling of the nation when he played a blinder to lift Kolkata Knight Riders to the IPL title last year, against Chennai Super Kings.
The 27-year-old's sparkling 89 off a mere 48 balls took the team to victory after they were set a huge 191 in the final. He was rightly named the man of the match.
Bisla may have not done much for his new state Goa in domestic cricket last season, but the IPL is all that matters for now and KKR will be relying on his power-hitting yet again to stake their claim for another title.
Stuart Binny (Rajasthan Royals)
Stuart Binny, the son of former India all-rounder Roger, is another player, who is expected to shine at this year's IPL.
The all-rounder joined Rajasthan Royals in 2011 and played as many as six matches but failed to make an impression.
In 2012, he took three wickets at an average of 26, while scoring 90 runs in eight games.
But this season he is in good form leading into the IPL, having scored 93 runs and taken 12 wickets in nine games for Karnataka in the Syed Mushtaq Ali Trophy T20 tournament.
In the Ranji Trophy last season he scored 612 runs in nine matches, while taking 19 wickets with his medium pace bowling.
Ambati Rayudu (Mumbai Indians)
Last updated on: April 3, 2013 09:00 IST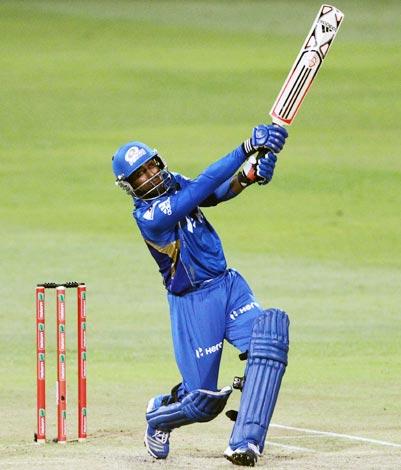 Ambati Rayudu is one of the batting mainstays for Mumbai Indians since joining the team in 2010.
The 27-year-old scored 356 runs in 14 matches in 2010, 395 runs in 16 matches in 2011 and 333 runs in 15 matches last season to emerge an integral cog in the middle order for Mumbai Indians.
Also doubling up as wicketkeeper when required, he was the second highest-scorer in the Ranji Trophy for Baroda last season with a tally of 666 runs in eight matches, at an average of 60.54.
Ishwar Pandey (Pune Warriors)
Madhya Pradesh pace bowler Ishwar Pandey was signed up by Pune Warriors following a top class showing with the ball in domestic cricket.
Pandey was the highest wicket-taker in Ranji Trophy with a haul of 48 wickets in eight matches, at an average of 21, but his team still failed to make it past the league stages.
Pandey was named in the Rest of India squad to play against Mumbai in the Irani Trophy and was also selected for the India 'A' team that played England in a tour match.
Mandeep Singh (King's XI Punjab)
Last updated on: April 3, 2013 09:00 IST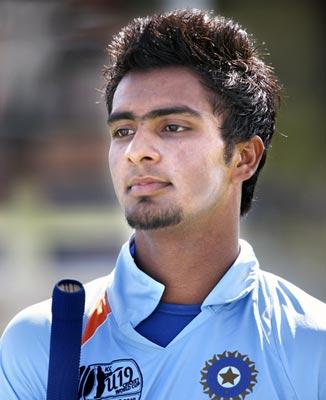 Mandeep Singh proved the star performer for Kings XI Punjab last season with the bat.
The youngster scored 432 runs from 16 matches in last year's IPL to finish as the highest scorer for his team. He was named the 'Rising Star of the tournament'.
He even made it to the 30 probables for the World Twenty20 tournament last year.
The 21-year-old also shone with the bat in the Ranji Trophy, scoring 595 runs from 10 matches for Punjab, including a sizzling double century (211) against Mumbai.
He is again be expected to play a stellar role with the bat for Punjab, who don't boast of many a superstars in their line-up.