IPL must have a separate window
Last updated on: May 27, 2011 09:54 IST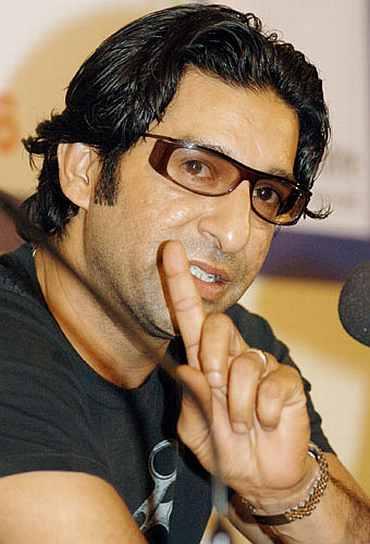 In the wake of Gautam Gambhir's injury controversy, former Pakistan skipper Wasim Akram termed the itinerary chalked out by Board of Control for Cricket in India for Team India as "inhuman".
"At a time when the club versus country debate is doing the rounds, I wonder if the BCCI has planned its calendar keeping players' welfare in mind," Akram said.
"While I reiterate that IPL must have a separate window, top-line Indian cricketers are playing far too many competitive matches. The itinerary is simply inhuman and the effects are already showing," he added.
BCCI on a sticky wicket
Last updated on: May 27, 2011 09:54 IST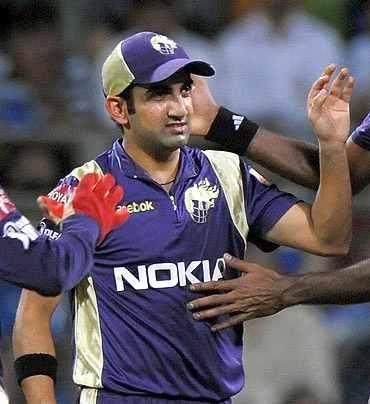 The BCCI is currently grappling with Gambhir's injury issue, which has cast a shadow of doubt over the India opener's availability for the West Indies series, and Akram felt the board would find itself in a sticky ground now.
- Gautam Gambhir doubtful for India's tour of WI
"Gambhir's shoulder injury will actually catch BCCI on a sticky wicket. Gambhir was playing in a BCCI-sanctioned tournament and was only honouring his commitment towards his franchise, who had bought him at a record price," said Akram, who is also the Kolkata Knight Riders bowling coach.
"I hear Gambhir was already injured during the World Cup. Therefore, it is up to a player to decide what is good and bad for him.
"Gambhir's Delhi-mate Virender Sehwag is another case. Sehwag is already out of the West Indies series and doubtful for the England tour, too. It's a blessing in disguise that
Delhi Daredevils did not go the full distance in the IPL! More matches would have only delayed Sehwag's treatment," he added.
Gambhir is a great leader
Last updated on: May 27, 2011 09:54 IST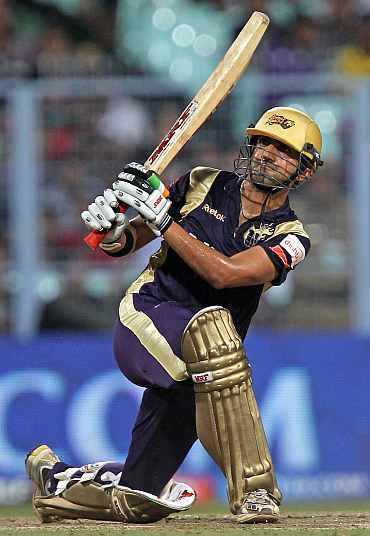 The 44-year-old Akram felt injuries to top players will affect the Indian team, which has a thin bowling attack.
"It would be sad if India missed their top players in the series against England. That will be a cracker of a series and India must have their best squad at its disposal. I only hope there are no more injuries in the Caribbean because India's bowling attack is already looking quite thin," he said.
Akram said Gambhir has great leadership skills and he would lose out on a great opportunity to lead the national side if he is ruled out of West Indies series owing to a shoulder injury.
"If Gambhir fails to lead India in the ODI series versus the West Indies, it will be a great opportunity lost. As part of the Kolkata dressing room, I have seen Gambhir from close and he has a very intelligent cricketing brain," he was quoted as saying by espnstar.com.
"He is a fierce yet calm character. Sometimes Gambhir gets angry while batting but that's how he pumps himself up. A passionate and honest player, Gambhir is a team-man and has good leadership skills. He was definitely the best man to lead the Knight Riders in IPL."
'Shane Warne was wrongly punished'
Last updated on: May 27, 2011 09:54 IST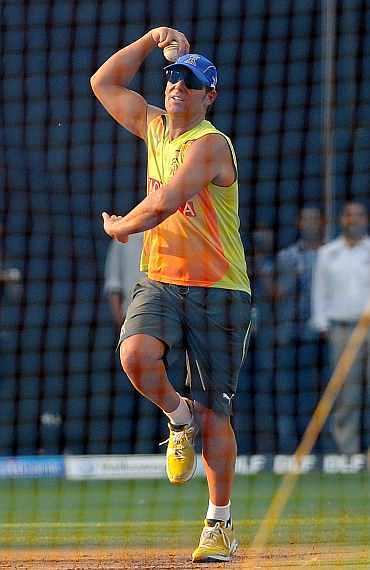 The IPL governing council is considering holding an additional qualifying stage for the 2011 Champions League Twenty20, where a fourth IPL team will also have a chance to play the T20 event, and Akram endorsed the idea.
- Rajasthan Royals lament abdication of King Warne
"The IPL this time was very hectic. Kolkata did well to make the last four. A ticket to the Champions League will be well deserved as the team has earned its share of fans across
India. Four Indian teams in the Champions League is a good idea," he said.
Akram also felt Rajasthan Royals skipper Shane Warne, who was fined $50000 for his public spat with RCA secretary Sanjay Dixit, was wrongly punished.
"The IPL was not without its share of controversies. In the sub-continent, administrators always want a large piece of the cake. I feel Shane Warne was wrongly punished. Home ground advantage is always on.
'Warne didn't handle the situation properly'
Last updated on: May 27, 2011 09:54 IST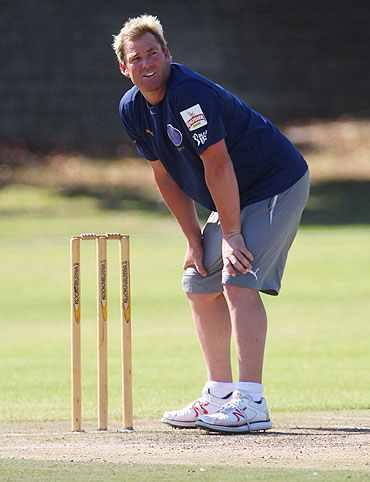 "It will be foolish if Australia did not get the wickets they wanted at Sydney or Perth. Pakistan or India will always play to their strengths. So Warne was not wrong if he wanted a spinning wicket on his home turf, Jaipur. Probably, Warne didn't handle the situation properly. It looks bad when people attack each other on Twitter," he added.
The former skipper also cleared the air regarding his alleged link-up with Humaima Abbasi.
"Contrary to reports in a leading daily, I am not dating any 23-year-old Pakistani model. My life is only devoted to my two kids," he said.
© Copyright 2019 PTI. All rights reserved. Republication or redistribution of PTI content, including by framing or similar means, is expressly prohibited without the prior written consent.