'India will win the ODI and Test series in New Zealand'
January 07, 2014 08:06 IST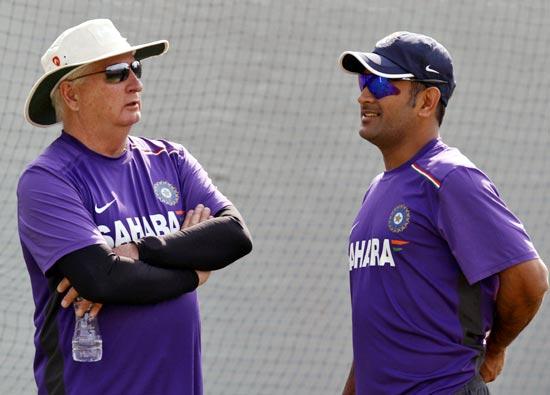 Niranjan Shah, manager when India last toured New Zealand, tells Bikash Mohapatra M S Dhon's team has enough experience to emerge triumphant in both the Tests and ODIs again
Team India kicks-off the year with a trip to New Zealand, the first of the many MS Dhoni and his men will undertake in 2014.
To start on a positive note is imperative, and what will give the team confidence is the fact that the last time they toured New Zealand they won both the Test and the ODI series.
New Zealand hasn't beaten India in the five-day format in more than a decade. And if Niranjan Shah, the team manager during that 2009 tour, is to be believed, that factor will weigh in the visiting team's favour.
"In New Zealand we definitely have a better chance. The last time we toured the country we won. So, psychologically also, we are better off," said Shah.
"We should win at least one of the two Test matches, and the One Day series as well, he added.
'Our batsmen are certainly more experienced than theirs'
January 07, 2014 08:06 IST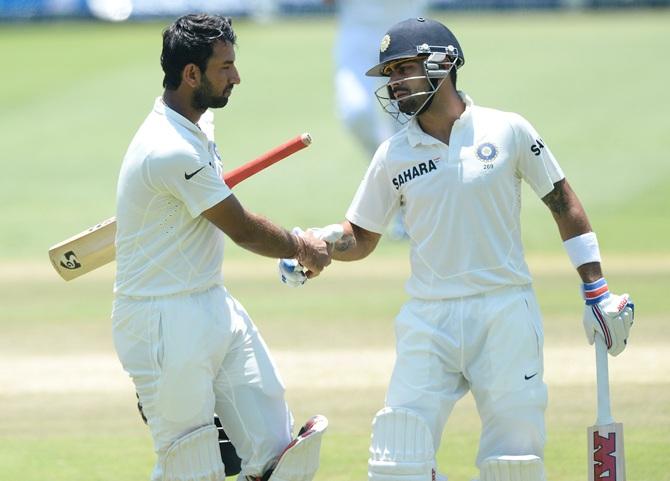 Reminded that most of the members of the team that won the last time around have either retired or been dropped, the veteran administrator remained unconcerned.
"Even though most of the veterans have now retired I believe we can manage," said Shah, proceeding to elaborate his point.
"Most of the young players in the team are fairly experienced as well," he continued, adding, "They won't take long to adjust to the conditions.
"Our batsmen are certainly more experienced than their [Kiwi] batsmen. Virat (Kohli) and Cheteshwar (Pujara) are technically sound, and so is Ajinkya (Rahane).
"It is also a good thing that the selectors gave one more chance to Rohit (Sharma). I believe he should be persisted with.
"Only Shikhar (Dhawan) needs to click. But he's a good player and shouldn't take long to get back his form.
"Our bowling was disappointing in South Africa. Therefore, I believe our batsmen need to take more of the burden."
'In recent times we haven't done badly in Test matches'
January 07, 2014 08:06 IST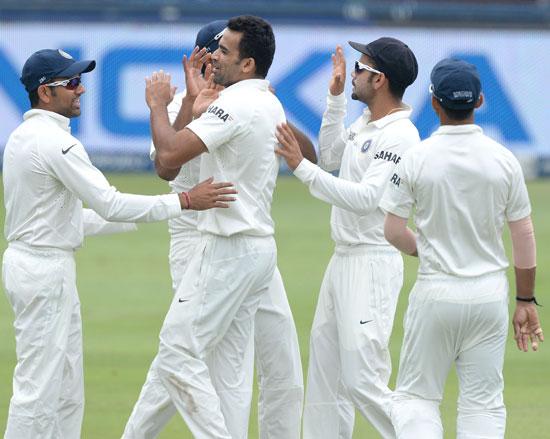 Team India has lost nine of their last 10 Tests on foreign soil, failing to adapt to seaming conditions, something that prompted New Zealand coach Mike Heeson to urge the curators to prepare green tops.
In recent years, New Zealand has developed a good crop of young fast bowlers, like Tim Southee, Trent Boult and Doug Bracewell, giving Heeson enough confidence that they can run through the formidable Indian batting line-up.
However, if Shah is to believed it is not something to worry about.
"In recent times we haven't done badly in Test matches," he explained.
'Our bowlers are capable enough to run through their batting'
January 07, 2014 08:06 IST
The team has won quite a few matches, and defeat, like in the last Test (Durban), happens in cricket. You have to deal with it," he continued, adding, "Besides, if New Zealand opts for a green top then the toss is going to be important.
"In case we win the toss even our bowlers are capable enough of utilizing the conditions and run through their batting."
The tour begins with the first of the five one-dayers at MacLean Park, Napier, on Sunday, January 19. Shah, though, feels, it could have been the other way round.
"I believe it could have started with the Test series. The five-day format gives more time to adjust, especially since the team will be playing only one practice match," he said, justifying his argument.