These are the best of times in Indian cricket
Last updated on: August 27, 2012 09:45 IST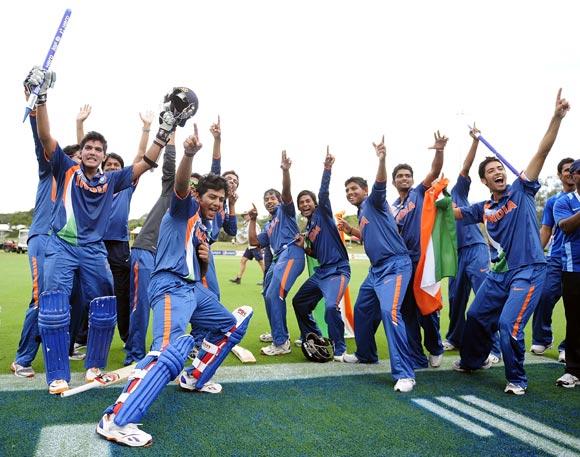 India's Under-19 World Cup triumph has confirmed that India's reservoir is inundating with bright, exciting talents, says Haresh Pandya.
India's golden generation of cricket stars may have been down to just one or two with the retirement of Rahul Dravid and VVS Laxman, and before them Anil Kumble and Sourav Ganguly, but the cupboard is certainly not bare.
Already Cheteshwar Pujara, Virat Kohli and Ravichandran Ashwin, among others, have proved how talented they are and now Unmukt Chand and his young brigade have made history down under by winning the Under-19 World Cup, a no mean feat by any stretch of imagination.
Surely, these are the best of times in Indian cricket. And August 26, 2012, should go down as a red letter day in Indian cricket. While Chand and company became champs in Australia, younger players in Team India contributed handsomely to the country's convincing innings win against New Zealand in the first Test in Hyderabad within four days.
If it was the batting of Pujara and Kohli, it was the spin bowling of Ashwin and Pragyan Ojha that made Mahendra Singh Dhoni's task a lot easier.
Chand already marked as India's future captain
Last updated on: August 27, 2012 09:45 IST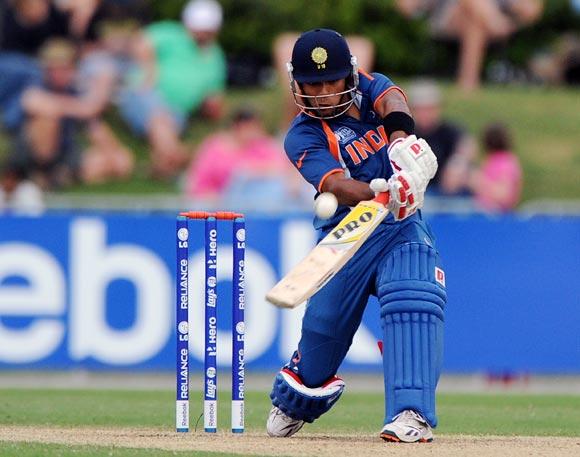 Our Under-19 cricketers have not just made a hat-trick of the junior World Cup triumph; they have confirmed that India's reservoir is inundating with bright, exciting talents. The success of the senior team in Hyderabad was probably on the expected lines; but certainly not the junior side's World Cup victory down under.
But Chand, a highly promising batsman and intelligent captain at such a tender age, had no doubt about his team's chances. He seemed to have more confidence in his players' individual and collective talents than probably in his own ability. For good measure, like a shrewd skipper that he is, he knew precisely how to get the best out of them.
It should not be too long before Chand finds himself rubbing shoulders with the members of Team India. In fact, he is already marked as India's future captain, just like Kohli. He dashed any hopes the Aussies may have entertained of beating India in the final with a masterly 111 not out. It was important that he was there till the chase was successfully completed.
"It's been our privilege to see the innings played today by Chand. It's the best innings in U-19 cricket that I have ever seen," said Wasim Akram, no less.
'Harmeet has the skills to be a successful spinner'
Last updated on: August 27, 2012 09:45 IST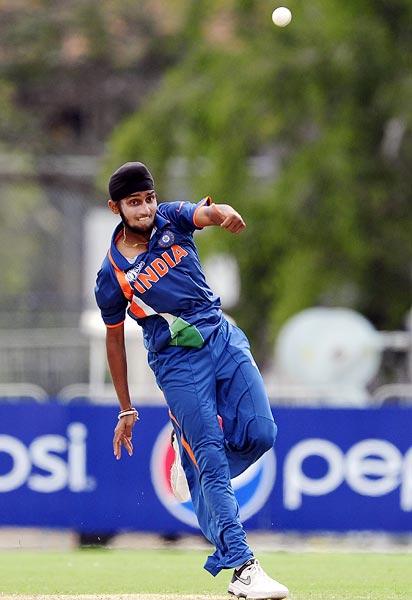 Apart from Chand, whose progress as a batsman is naturally an encouraging sign, another more gifted player from the World Cup winning bunch is left-arm spinner Harmeet Singh, who is not only a Sikh like Bishen Singh Bedi but also bowls in much the similar way the former India captain was known for. 
At a time when there has been no world-class left-arm spinner in Team India, Harmeet's rise and success are like a breath of fresh air.
Ian Chappell says that Harmeet's "tantalising" talents would right now place him as "the best spin bowler in any Test side bar England", which possesses a jewel in Graeme Swann.
Coming as it does from one of cricket's best brains, this is a big compliment.
"Harmeet has the skills to be a successful spinner, and only needs to develop the necessary temperament to handle the tough environment of international cricket and have a sympathetic captain," adds the former Australian captain.
India's young stars need to be groomed properly
Last updated on: August 27, 2012 09:45 IST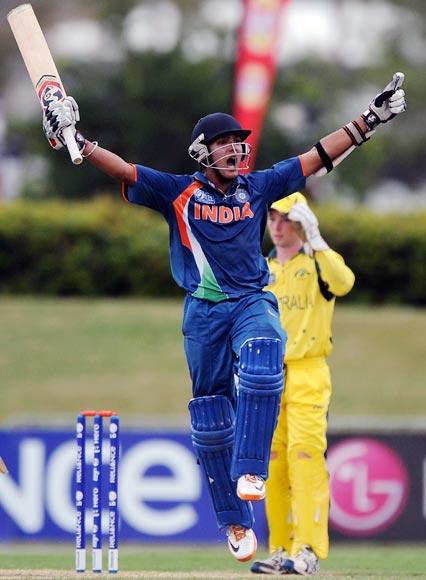 Punjab's right-arm medium-pacer Sandeep Sharma, who took 4 for 54 in his ten overs in the final and reduced Australia to a modest 225, is another exciting prospect to watch out for.
Opener Prashant Chopra, who hails from the lowly (in cricketing terms only) Himachal Pradesh, looked very impressive throughout the tournament.
He may have failed in the final, but his four half-centuries, including a fine 52 versus New Zealand in the semi-final, were crucial to India's journey to the final.
Then there are other players who have proved their worth when given opportunities but need to be nurtured carefully.
All-rounder Baba Aparajith, who played a match-winning innings of 51 in adversity in the quarter-final against Pakistan, falls into this category. He played another important knock of 33 in the final and helped centurion Chand in India's successful run chase.
Wicketkeeper-batsman Smit Patel, who responded with 62 not out in the final when promoted in the batting order, also needs to be groomed properly by the Gujarat Cricket Association.
These young turks are the future of Indian cricket
Last updated on: August 27, 2012 09:45 IST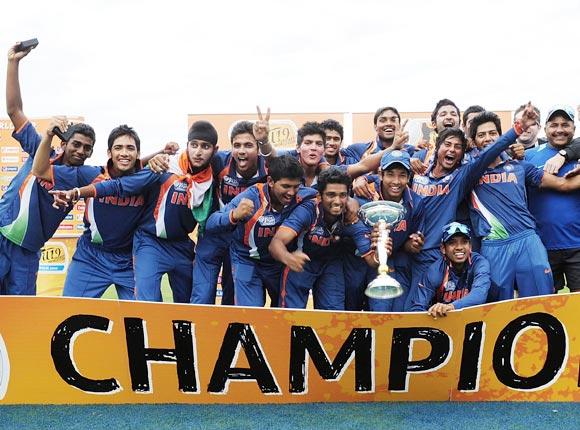 Winning any tournament abroad, when the competition is very tough, is quite an achievement. That Chand and company have done so on the Australian soil makes their success even grander. They have lived up to expectations and justified the selectors' confidence in their abilities.
Of course, you can select only 15 or 16 players in a squad and play only 11 of them in a match. But the BCCI should identify precious gems, particularly players like Chand and Harmeet, and encourage them in every possible way. After all, these young turks are the future of Indian cricket.
Suresh Raina, Pujara, Kohli and a few others have proved how young players respond when given opportunities and bigger responsibilities at the right time. And there is no reason why Chand, Harmeet and others of their ilk should not succeed for Team India, too, whenever they get the opportunity to don the national colours.