'The surprise call-up means I would be leaving earlier than planned'
Last updated on: August 4, 2011 15:44 IST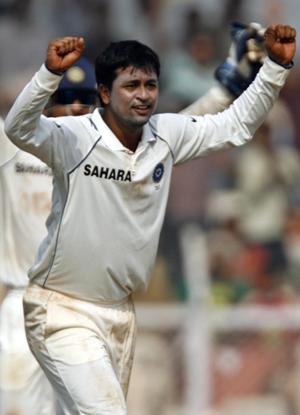 Left-arm spinner Pragyan Ojha is keen to capitalise on a second bite of the cherry after landing a surprise call-up to an India squad he was originally omitted from for the ongoing tour of England.
The Hyderabad spinner watched from the pavilion on India's June tour of the Caribbean as leg-spinner Amit Mishra was selected ahead of him, and Ojha dropped further down the pecking order when only two slow bowlers were picked for the England series.
However, Ojha recently signed a contract with English county Surrey and was practising with his Ranji Trophy teammates in Hyderabad when spin spearhead Harbhajan Singh's injury provided an opportunity the 24-year-old is keen to seize with both hands.
"I was already practicing for my Surrey stint and would have left (for England) in a week's time. This surprise India call-up means I would be leaving earlier than planned," the spinner said.
'What I can do now is give my best in England'
Last updated on: August 4, 2011 15:44 IST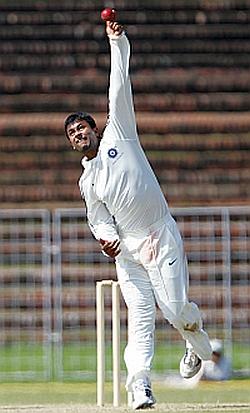 "At a time when there is no cricket being played (in India), all I could do was to practice hard and keep myself fit.
"I can't change what happened in the West Indies but what I can do now is give my best in England."
Once again, Ojha will vie with Mishra for a place in the starting side for the remaining two Tests of the four-match series, which has been dominated by the pacemen and offered little to the slow bowlers on either side.
As England ran riot to open a 2-0 series lead with a pair of big wins, Harbhajan bagged just one wicket at the Lord's Test and one more at Trent Bridge before he was ruled out of the remainder of the series with an abdominal muscle strain.
'I think patience and consistency would be key there'
Last updated on: August 4, 2011 15:44 IST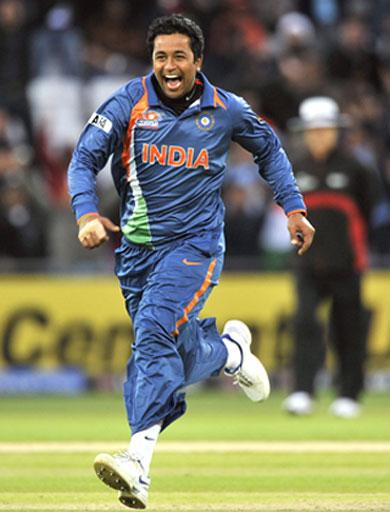 His English counterpart Graeme Swann fared a little better, managing two wickets at Lord's before toiling without success at Trent Bridge, where his frustration got the better of him as he incurred an official reprimand after angrily kicking the stumps.
Ojha is under no illusions about the challenges that await him in England.
"While it's a great opportunity for me, it's equally a challenge," said the spinner, who played the last of his 11 Tests against New Zealand in Nov. 2010.
"It's a great responsibility, especially when England are doing so well. Spinners from both sides struggled in both Tests, which suggests conditions are not easy for the slow bowlers.
"From what I saw, I think patience and consistency would be key there. Once I reach England, I would talk to my teammates and analyse the conditions."
'Kumble's prediction came true'
Last updated on: August 4, 2011 15:44 IST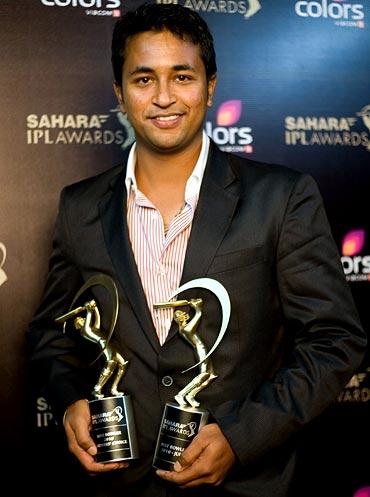 Ojha revealed former India captain Anil Kumble had correctly predicted his surprise call-up earlier this week.
"Anil helped me get the Surrey contract. He was telling me the other day to stay positive and practise hard. 'You are not in the team but you never know, you may get an unexpected call to join them in England'.
"I could not believe it when I actually got the call to join the team. I immediately rang up Anil and informed him that his prediction has come true," said the spinner, who is yet to experience Test match conditions outside the sub-continent.
Birmingham will host the third Test from August 10, while the fourth and final match is at The Oval in London from August 18.
Source:
© Copyright 2021 Reuters Limited. All rights reserved. Republication or redistribution of Reuters content, including by framing or similar means, is expressly prohibited without the prior written consent of Reuters. Reuters shall not be liable for any errors or delays in the content, or for any actions taken in reliance thereon.