'Can't write him off on basis of two losses'
Last updated on: August 3, 2011 13:54 IST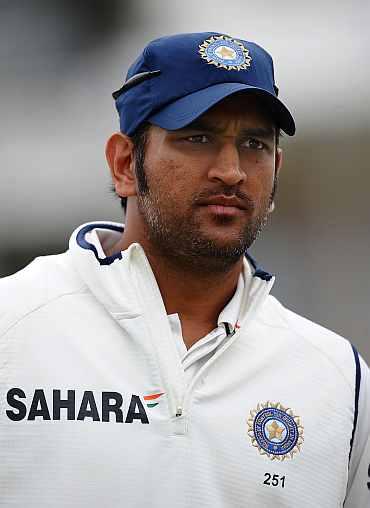 Facing criticism after India conceded a 0-2 lead to England in the ongoing Test series, skipper Mahendra Singh Dhoni has found much-needed support in Pakistan pace legend Wasim Akram who feels he cannot be written off on the basis of a couple of defeats.
"You cannot write him off on the basis of two losses. He has won the World Cup for India and has also done well in most parts of the world. Yes, one thing that Dhoni needs to take care of, are his keeping skills. We can't say that he has failed, rather we can just say that it is a wake-up call for him," Akram told Mobile ESPN.
'Broad-Swann partnership made the difference'
Last updated on: August 3, 2011 13:54 IST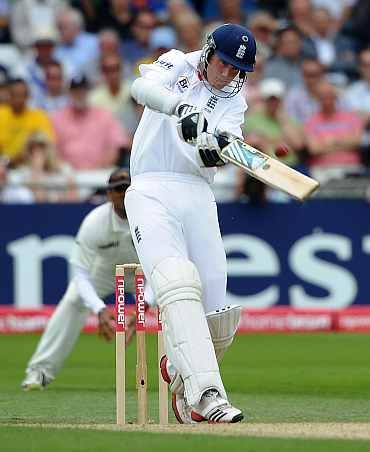 Many experts, including former India skipper Sourav Ganguly, have slammed Dhoni's decision to bowl first in the second Test at Nottingham, which India lost by 319 runs, but Akram begs to differ.
"There was a lot of grass on the morning of Day 1, so Dhoni went by his instincts and I believe he was right to bowl first. Everybody has an opinion but I feel, as a bowler, I would have loved to bowl on that track," he said.
"I think the ninth-wicket partnership between Stuart Broad and Graeme Swann made the difference, otherwise the move was going as per plan," he added.
'Sehwag's presence will bolster India'
Last updated on: August 3, 2011 13:54 IST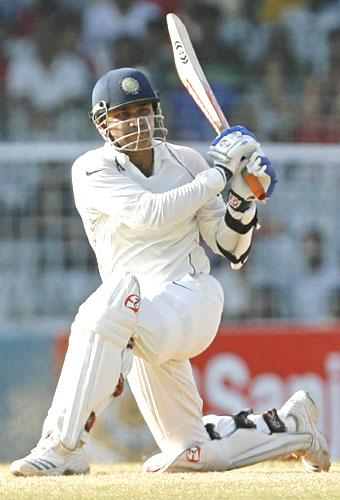 Trailing 0-2 in the four-match series, India are pinning their comeback hopes on the return of Virender Sehwag for the third Test in Birmingham starting August 10 and Akram believes his presence will make a world of a difference.
"Sehwag's presence will certainly bolster the Indian batting. He has not played cricket for a while but he is a kind of batsman who can be very dangerous.
"Both Sehwag and Gautam Gambhir form an incredible opening duo for Team India. So I hope they are genuinely fit and help out the team," said Akram.
'Zaheer should bowl long in the nets'
Last updated on: August 3, 2011 13:54 IST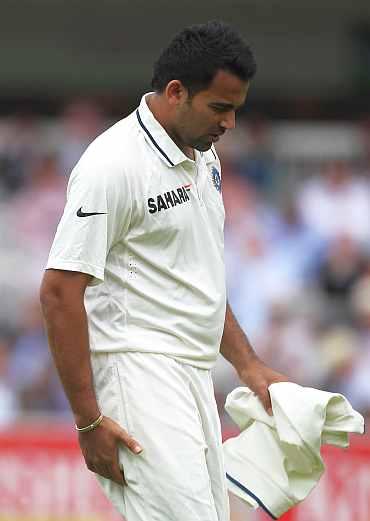 India have also faltered on the bowling front, allowing England off the hook in both innings at Trent Bridge.
The absence of an injured Zaheer Khan is hurting India and Akram feels that the pace spearhead should be looking to bowl as many overs as possible in the two-day warm-up match in Northampton on August 5-6.
"Zaheer has played very little cricket before coming to England. He missed the West Indies tour and it has been tough work for him on the soft English grounds.
"So I guess he should be looking to bowl for long in the nets and also in the warm-up game against Northants to get match fit," said Akram.
© Copyright 2022 PTI. All rights reserved. Republication or redistribution of PTI content, including by framing or similar means, is expressly prohibited without the prior written consent.