'Bit sad that India have lost No 1 rankings'
Last updated on: August 20, 2011 17:43 IST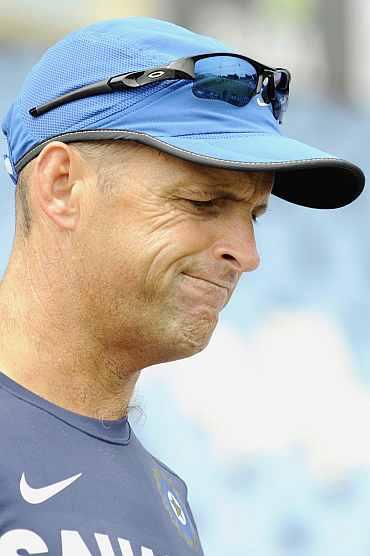 Former India coach Gary Kirsten is a bit surprised and sad after watching India's abject capitulation in England that led to the team surrendering the No 1 rank in Tests to Andrew Strauss's men.
"I am bit surprised with the results, but not in a negative way," the current South Africa coach said on the sidelines of a promotional event. He insisted that there was no any reason to press the panic button.
"It's always difficult to understand why teams ebb and flow and often it's the intangibles that make the difference," Kirsten told cricinfo.
Having relinquished the coach's job after guiding India to World Cup victory, Kirsten admitted that it is always difficult to continue the stupendous run especially when a change of guard takes place.
"It's not easy to continue a run of success. It's difficult to reach the top and stay there. They won the World Cup, which was massive for them, but then they've had a tour of West Indies and a few injuries and maybe the hunger to win games goes down a little," he explained.
'India in a transition phase'
Last updated on: August 20, 2011 17:43 IST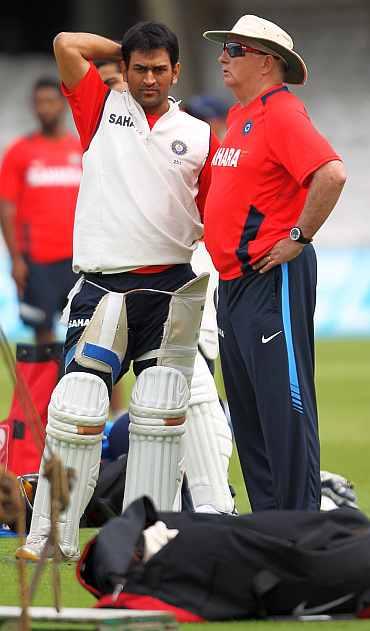 The former Proteas opener felt that it will be a must for new coach Duncan Fletcher to get accustomed with the team culture.
"When a new coach comes in, its important that he follows on with the culture of the team," Kirsten said.
Asked about the deficiencies of this current side, which is entering a transition phase, Kirsten said the team always knew that the bowling had limitations.
"They are a great cricket team, with a great captain and one of the best batting line-ups in the world which is why they were No. 1 but we always knew that we were bit short on the bowling side and that was something that we learnt to manage."
Experience counts
Last updated on: August 20, 2011 17:43 IST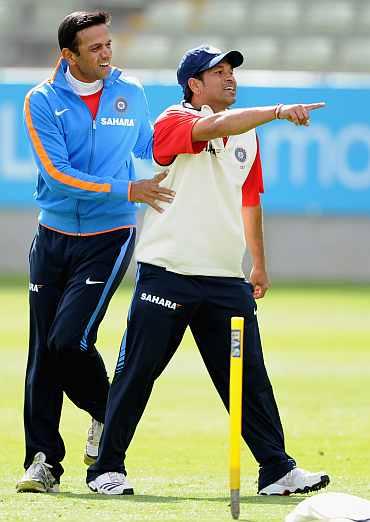 Although veterans like Sachin Tendulkar, Rahul Dravid, VVS Laxman are in the home stretch of their illustrious careers, Kirsten felt that idea should be to continue with them till they enjoy the game.
"People said that with such an experienced team we should try to integrate youth but I felt that for as long as those experienced guys were there and they were enjoying it and playing good cricket, they should carry on," he said.
He further added, "Even if it means that there is only one spot to bring in a youngster, that's fine. We were able to, at No 6, so we covered both angles."
India will do well in ODIs
Last updated on: August 20, 2011 17:43 IST
Kirsten feels that all is not lost as India are still to play five ODIs where they can make a statement as reigning world champions.
"It's in the shorter format of the game that Kirsten thinks India can redeem themselves on this tour, especially after their World Cup triumph. I hope they have a good ODI series, because if they do, they can look back and say, 'ok, we had a disappointing Test series, but as World Cup winners we've shown our worth in the one-day game," he added.
© Copyright 2021 PTI. All rights reserved. Republication or redistribution of PTI content, including by framing or similar means, is expressly prohibited without the prior written consent.