'Problem lies with way spinners are handled in Australia'
Last updated on: March 5, 2013 08:01 IST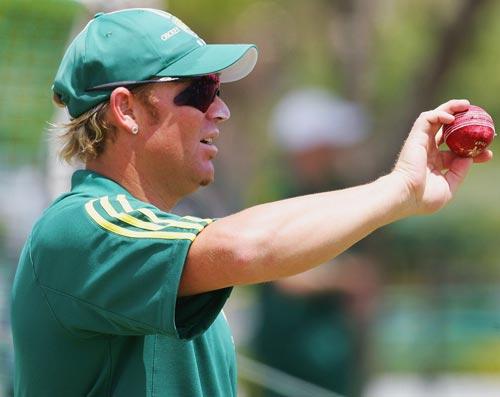 Spin legend Shane Warne says there is a "problem" with the way young Australian spinners are "handled" at the domestic level and stresses on the importance of putting more emphasis on aggressive bowling.
"I think the problem lies in what we expect from our young spin bowlers and the way they are handled at domestic level by their captains and coaches," Warne said.
"The attitude should always be about taking wickets and not about economy rates: 4/100 off 25 overs is a good result and better than 2/60 off 25 overs," he added on the sidelines of the ongoing India-Australia Test series, in which the visiting spinners' performances have not been up to the mark.
Warne said it is not easy to be a wicket-taking bowler and an economical one at the same time. "I believe the expectations are too high and the young spinners are put under a lot of pressure to be both attacking wicket takers as well as tight economical bowlers, which is very hard to do," he was quoted as saying by ESPNcricinfo.
"My guidelines on what to look for in a young spinner is pretty simple, someone who can spin the ball. Any fast bowler that can swing or make the ball move has a chance to take wickets; if they bowl straight they will struggle. The same criteria applies for spin bowling."
Development of young spinners
Last updated on: March 5, 2013 08:01 IST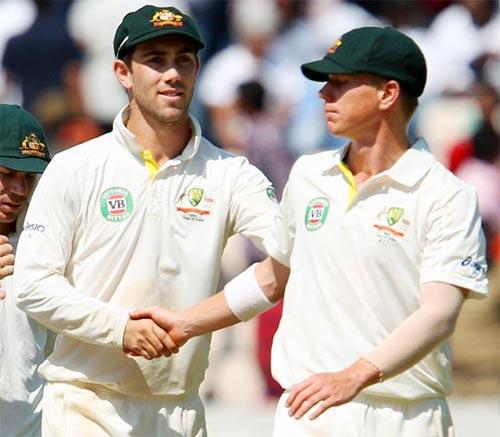 He also felt that the advent of Twenty20 cricket, to go with the 50-over format, are a "hindrance" in the growth of young spinners.
"Twenty20 and 50 over cricket are a hindrance in the development of a young spinner as you have to bowl differently in those forms; with so many dollars involved in the various 20/20 competitions around the world, it's not an easy situation," he said.
"This is where the responsibility falls upon the player. If the young spinner wants to play Test cricket for Australia, then maybe they have to back themselves to learn how to bowl before taking up the options available to them around the world in the shorter forms of the game."
'Good spinners will adapt and find a way to be successful'
Last updated on: March 5, 2013 08:01 IST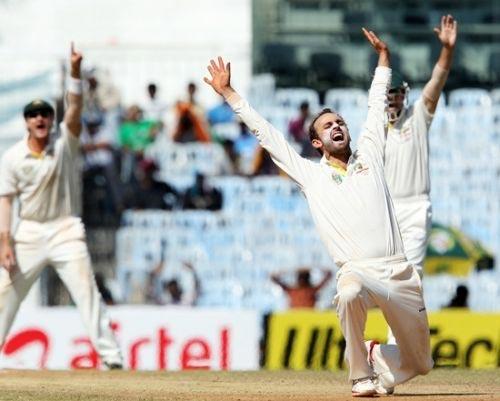 Warne further added, "Easy to say, I know, but I believe we should identify our top four spinners and put them on a decent contract and have them play nothing but first class cricket for twelve months and then take a view and re-assess." 
Warne also stressed on the importance of getting the support of a captain. "They also have to play under a captain who is prepared to back the spinner and play them in all 10-shield games not just in Adelaide or Sydney where the ball spins.
"This way, the spinner gets experience in all the different conditions and the good spinners will adapt and find a way to be successful," the legendary spinner said.
Captain's faith
Last updated on: March 5, 2013 08:01 IST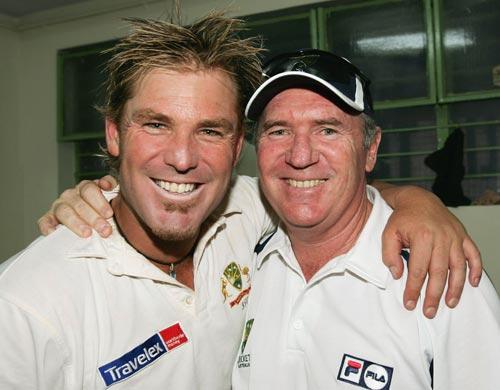 "The more a captain can put a young spinner, and the team for that matter, in situations where they have to learn how to win a game for the team or help contribute to a win, the faster the jar of experience strengthens along with their confidence," he explained.
Recalling the time when Alan Border showed a lot of faith in him, Warne said, "Nothing beats knowing the captain has faith in you and will back you, as Alan Border did with me when I started. It means a lot, eases your mindset and boosts your confidence."
© Copyright 2022 PTI. All rights reserved. Republication or redistribution of PTI content, including by framing or similar means, is expressly prohibited without the prior written consent.