ICC rankings: Tendulkar looks for improvement
Last updated on: March 10, 2012 19:36 IST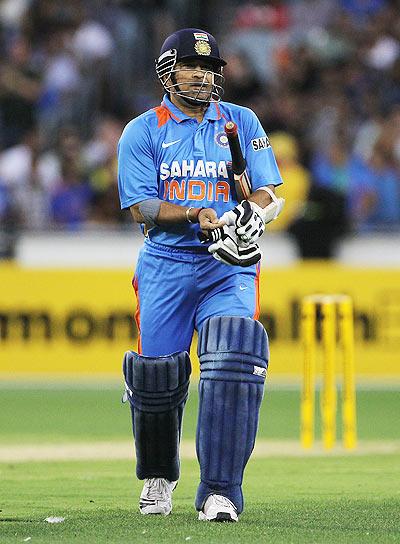 Senior India batsman Sachin Tendulkar would eye his 100th international century and also improve his position in the ICC ranking for the ODI batsmen when Asia Cup begins in Mirpur on Sunday.
Tendulkar has scored 51 Test and 48 ODI centuries in an illustrious 23-year career but the 100th century has been eluding him since last year's ICC Cricket World Cup.
In addition to this, Tendulkar's current ranking of 29th is his lowest since December 1991, when he had slipped to 31st position. The 38 year-old's highest career ranking is at the top of the listings, a mark he first achieved in February 1996.
Other India batsmen, middle-order mainstay Virat Kohli and skipper Mahendra Singh Dhoni, currently positioned at third and fifth respectively in the batting chart, would also look to improve their standings in the ODI Players list during the Asia Cup.
Sri Lankan's aim to carry their good form
Last updated on: March 10, 2012 19:36 IST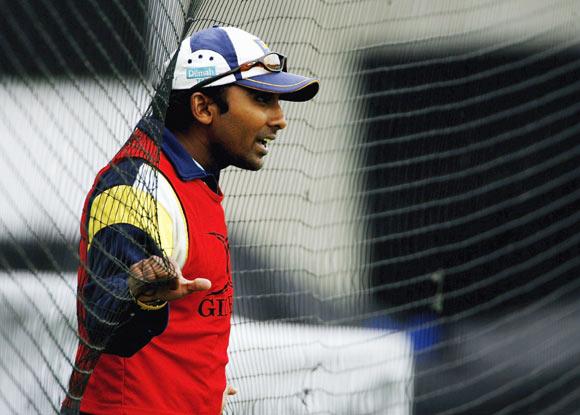 Sri Lankan batting trio of Kumar Sangakkara, Tillakaratne Dilshan and Dinesh Chandimal would be aiming to carry their recent good form in Australia into the Asia Cup.
Sangakkara has jumped five places to fourth position after finishing as the fourth leading run-getter with 420 runs, Dilshan has moved up four places to 10th place after ending as the leading scorer with 513 runs, while Chandimal has broken into the top 20 for the first time and lies in 18th spot after scoring 419 runs, success that saw him rise 18 places.
The Aussies richly rewarded for their consistency
Last updated on: March 10, 2012 19:36 IST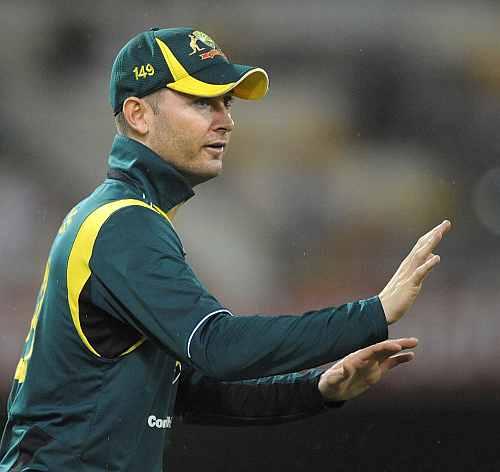 Three Australia batsmen have also been rewarded for their consistent performances.
Captain Michael Clarke has moved up two places to eighth spot after scoring 331 runs in six matches, David Warner has been rewarded with a jump of 97 places which puts him in 53rd position after he aggregated 506 runs in the series and David Hussey has gained eight places and is now in 34th position after scoring 439 runs at an average of just under 55.
India, South Africa fight it out for No. 2
Last updated on: March 10, 2012 19:36 IST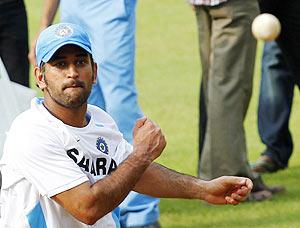 In the ODI Team Championship table, the main battle appears to be for the No. 2 position as Australia has all-but-sealed top spot for the third successive year and ninth time in 11 years.
The only way Australia can slip behind second-ranked South Africa is in the highly unlikely scenario of it losing all the five ODIs against the West Indies.
In other words, Australia just needs to win an ODI of the five-match series to retain the prestigious ODI shield and with it win a cheque of $ 175,000.
However, battle for second position remains tight with South Africa leading India by just one ratings point.
Watson dislodges Shakib Al Hasan to grab No. 1 spot
Last updated on: March 10, 2012 19:36 IST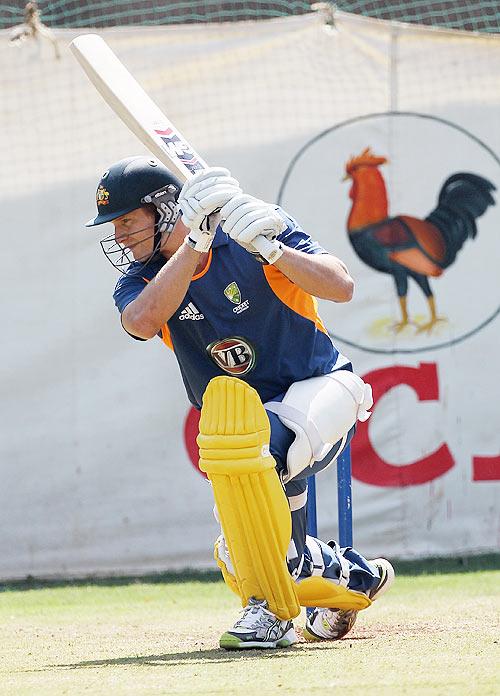 In the Player Rankings for ODI bowlers, South Africa's Lonwabo Tsotsobe has achieved the No. 1 ranking for the first time in his career.
The left-arm fast bowler took six wickets in his side's 3-0 win over New Zealand which has been enough to lift him ahead of Pakistan's Saeed Ajmal.
The only Indian bowler in the top-10 is off-spinner R Ashwin at No. 10 position with 647 points.In the Player Rankings for ODI all-rounders, Shane Watson has dislodged Shakib Al Hasan from the No. 1 position.
The Australia leads the former Bangladesh captain by three ratings points.
© Copyright 2021 PTI. All rights reserved. Republication or redistribution of PTI content, including by framing or similar means, is expressly prohibited without the prior written consent.