A list of Auctioned Players
Last updated on: January 10, 2011 20:17 IST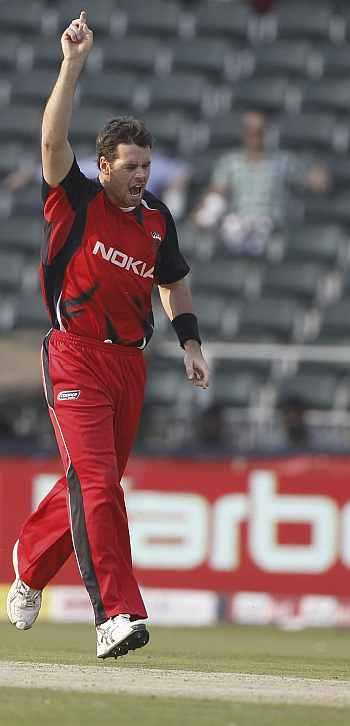 The 2011 Indian Premier League Players' Auction proved a blessing in disguise for the top cricket stars around the world.
A total of 127 players were sold in the two-day auction at the ITC Gardenia hotel in Bangalore, while 12 players were originally retained by the franchises ahead of the auction.
Harish Kotian presents the list of auctioned players.
Deccan Chargers
Total Players: 14
Amount spent: $6,875, 000
Amount remaining: $2,125, 000
Dale Steyn: $1.2 million (200,000)
Kevin Pietersen: $650,000 (400,000)
Cameron White: $1.1 million (300,000)
Kumar Sangakkara: $700,000 (300,000)
JP Duminy: $300,000 (200,000)
Shikhar Dhawan: $300,000 (100,000)
Ishant Sharma: $450,000 (200,000)
Pragyan Ojha: $500,000 (200,000)
Amit Mishra: $300,000 (100,000)
Dan Christian: $900,000 (55,000)
MS Gony: $290,000 (50,000)
Chris Lynn: $20,000 (20,000)
Juan Theron: $85,000 (50,000)
Michael Lumb:
$80,000 (50,000)
Kolkata Knight Riders
Last updated on: January 10, 2011 20:17 IST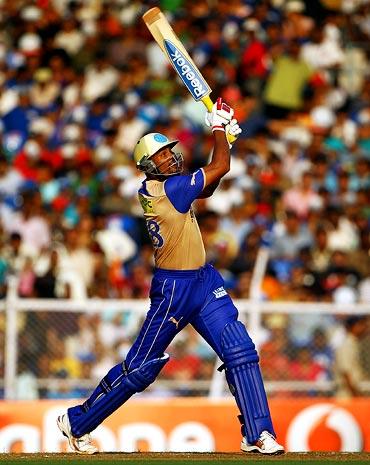 Total Players: 12
Amount spent: $8,575, 000
Amount remaining: $,425, 000
Gautam Gambhir: $2.4 million (200,000)
Yusuf Pathan: $2.1 million (300,000)
Jacques Kallis: $1.1 million (300,000)
Brad Haddin: $325,000 (200,000)
Shakib Al Hasan: $425,000 (200,000)
Brett Lee: $400,000 (400,000)
Eoin Morgan: $350,000 (200,000)
Manoj Tiwary: 475,000 (100,000)
Lakshmipathy Balaji: $500,000 (100,000)
Jaidev Unadkat: 250,000 (50,000)
Ryan ten Doeschate: 150,000 (50,000)
James Pattinson: $100,000 (100,000)
Royal Challengers Bangalore
Last updated on: January 10, 2011 20:17 IST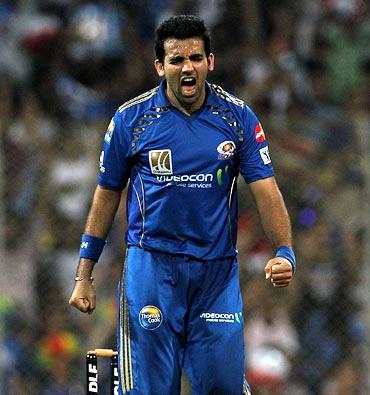 Total Players: 16
Amount spent: $8,640, 000
Amount remaining: $360, 000
Tillakaratne Dilshan: $650,000 (400,000)
Zaheer Khan: $900,000 (300,000)
AB de Villiers: $1.1 million (400,000)
Daniel Vettori: $550,000 (400,000)
Saurabh Tiwary: $1.6 million (100,000)
Dirk Nannes: $650,000 (200,000)
Cheteshwar Pujara: $700,000 (100,000)
Charl Langeveldt: $140,000 (100,000)
Luke Pomersbach: $50,000 (20,000)
Abhimanyu Mithun: $260,000 (100,000)
Johan Van der Wath: $50,000 (50,000)
Rilee Rossouw: $20,000 (20,000)
Nuwan Pradeep: $20,000 (20,000)
Mohammad Kaif: 130,000 (100,000)
Jonathan Vandiar: $20,000 (20,000)
Mumbai Indians
Last updated on: January 10, 2011 20:17 IST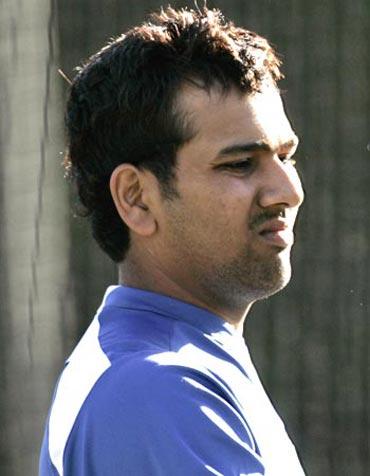 Total Players: 12
Amount spent: $8,520, 000
Amount remaining: $480, 000
Rohit Sharma: $2 million (200,000)
Andrew Symonds: $850,000 (300,000)
David Jacobs: $190,000 (20,000)
James Franklin: 100,000, (100,000)
Munaf Patel: $700,000 (100,000)
Clint McKay: $110,000 (100,000)
Moises Henriques: $50,000 (50,000)
Aiden Blizzard: $20,000 (20,000)
Sahara Pune Warriors
Last updated on: January 10, 2011 20:17 IST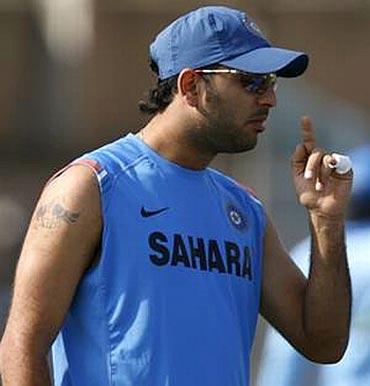 Total Players: 14
Amount spent: $8,070, 000
Amount remaining: $930, 000
Yuvraj Singh: $1.8 million (400,000)
Graeme Smith: $500,000 (400,000)
Robin Uthappa: $2.1 million (200,000)
Angelo Matthews: $950,000 (300,000)
Tim Paine: $270,000 (100,000)
Ashish Nehra: $850,000 (200,000)
Nathan McCullum: 100,000 (100,000)
Callum Ferguson: $300,000 (100,000)
Wayne Parnell: $160,000 (100,000)
Mitchell Marsh: $290,000 (100,000)
Jerome Taylor: $100,000 (100,000)
Alfonso Thomas: $100,000 (50,000)
Jesse Ryder: 150,000 (100,000)
Murali Kartik: $400,000 (200,000)
Team Kochi
Last updated on: January 10, 2011 20:17 IST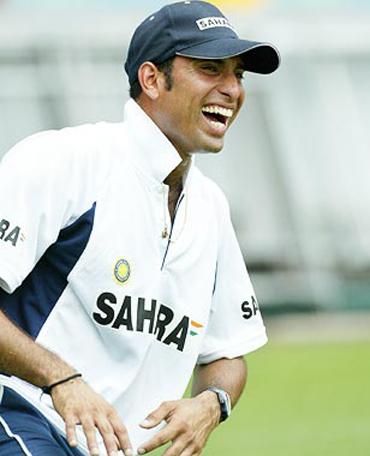 Total Players: 17
Amount spent: $8,640, 000
Amount remaining: $360, 000
Mahela Jayawardene: $1.5 million (400,000)
VVS Laxman: $400,000 (300,000)
Brendon McCullum: $475,000 (400,000)
S Sreesanth: $900,000 (200,000)
RP Singh: $500,000 (200,000)
Parthiv Patel: $290,000 (100,000)
Ravindra Jadeja: $950,000 (100,000)
Steven Smith: $200,000 (200,000)
Muttiah Muralitharan: $1.1 million (300,000)
Ramesh Powar: 180,000 (100,000)
Brad Hodge: $425,000 (200,000)
Thisara Perera: $80,000 (50,000)
R Vinay Kumar: $475,000 (100,000)
Steven O'Keefe: $20,000 (20,000)
Owais Shah: $200,000 (200,000)
Michael Klinger: $75,000 (20,000)
John Hastings:
$20,000 (20,000)
Delhi Daredevils
Last updated on: January 10, 2011 20:17 IST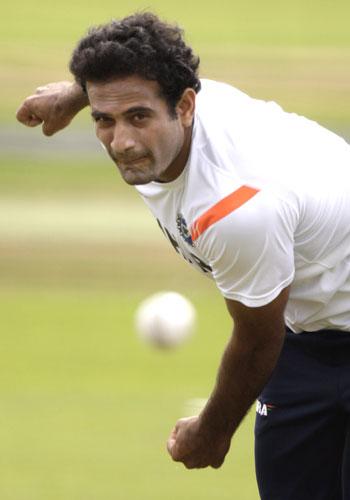 Total Players: 17
Amount spent: $8,250, 000
Amount remaining: $750, 000
Irfan Pathan: $1.9 million (300,000)
David Warner: $750,000 (200,000)
Naman Ojha: $270,000 (100,000)
James Hopes: $350,000 (200,000)
Morne Morkel: $475,000 (100,000)
Aaron Finch: $300,000 (100,000)
Matthew Wade: $100,000 (100,000)
Ajit Agarkar: $210,000 (100,000)
Ashok Dinda: $375,000 (100,000)
Umesh Yadav: $750,000 (50,000)
Roelof Van der Merwe: $50,000 (50,000)
Venugopal Rao: $700,000 (100,000)
Andrew McDonald: $80,000 (50,000)
Colin Ingram: $100,000 (100,000)
Robert Frylinck 20,000 (20,000)
Chennai Super Kings
Last updated on: January 10, 2011 20:17 IST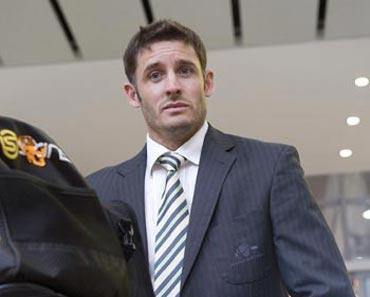 Total Players: 18
Amount spent: $8,615, 000
Amount remaining: $385, 000
Michael Hussey: $425,000 (200,000)
Wriddhiman Saha: $100,000 (100,000)
Dwayne Bravo: 200,000 (200,000)
Doug Bollinger: $700,000 (200,000)
R Ashwin: $850,000 (100,000)
S Badrinath: $800,000 (100,000)
Scott Styris: $100,000 (100,000)
Ben Hilfenhaus: $100,000 (100,000)
Joginder Sharma: $150,000 (100,000)
Nuwan Kulasekara: $100,000 (100,000)
Sudeep Tyagi: $240,000 (50,000)
Suraj Randiv: $80,000 (50,000)
George Bailey: $50,000 (50,000)
Francois du Plessis: 120,000 (20,000)
Rajasthan Royals
Last updated on: January 10, 2011 20:17 IST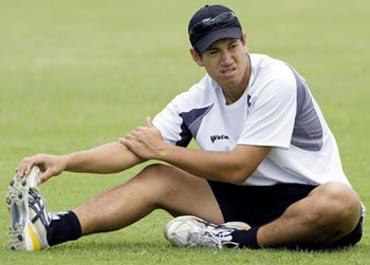 Total Players: 8
Amount spent: $6,195, 000
Amount remaining: $805, 000
(Rajasthan Royals were allotted budget of $7 million because of Bombay High court order)
Ross Taylor: $1 million (400,000)
Rahul Dravid: $500,000 (400,000)
Johan Botha: $950,000 (200,000)
Paul Collingwood: $250,000 (200,000)
Shaun Tait: $300,000 (300,000)
Pankaj Singh: 95,000 (50,000)
King's XI Punjab
Last updated on: January 10, 2011 20:17 IST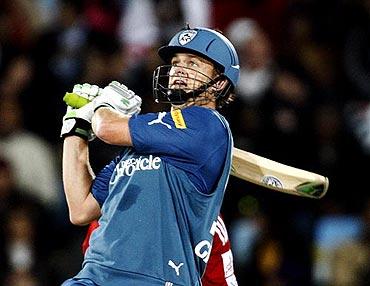 Total Players: 11
Amount spent: $6,945, 000
Amount remaining: $2,005, 000
Adam Gilchrist: $900,000 (400,000)
David Hussey: $1.4 million (300,000)
Dinesh Karthik: $900,000 (200,000)
Shaun Marsh: $400,000 (400,000)
Stuart Broad: $400,000 (400,000)
Abhishek Nayar: $800,000 (50,000)
Praveen Kumar: $800,000 (200,000)
Ryan Harris: 325,000 (200,000)
Piyush Chawla: $900,000 (100,000)
Dimitri Mascarenhas: $100,000 (100,000)
Nathan Rimmington: $20,000 (20,000)