Samit Patel reveals sledging Indian players in England
Last updated on: October 19, 2011 12:09 IST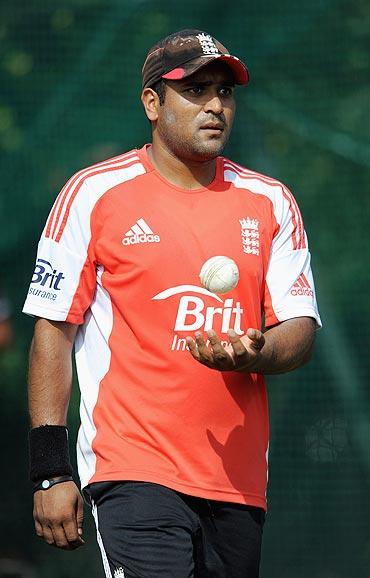 England's left-arm spinner Samit Patel has admitted that on-field verbal duels with Indian players have continued from the last series.
There were a few altercations between several England players and Indian batsmen Virat Kohli and Gautam Gambhir during the second ODI in Delhi.
A player of Indian origin, Patel was quoted in The Sun as saying that England will carry on sledging in an attempt to "get the Indians out of their comfort zone."
But the British paper admitted that this "tactic backfired badly in Delhi as India stormed to their second crushing win of the series."
Patel said: "It carried on from the England series back home. Guys don't forget and I'm sure the Indians have had a bit of stick after we beat them 3-0. I don't think they were particularly happy with the way they played in England and they're trying to show us why."
'We want to get them out of their comfort zones'
Last updated on: October 19, 2011 12:09 IST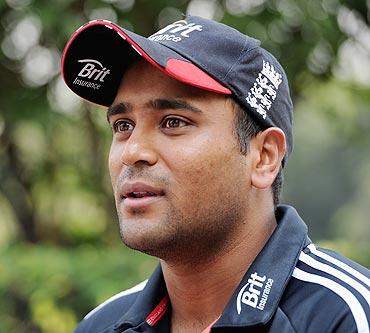 The portly spinner also added: "I'm sure they love to give it out, so they can take a bit from us. We wanted to play a positive game of cricket and we didn't leave anything on the park.
"We want to get them out of their comfort zones. No one likes to target India in India because of the crowds and our guys would like to do that. England teams who have been here in the past have taken a backward step. I love the fact that our guys are taking it to them."

© Copyright 2021 PTI. All rights reserved. Republication or redistribution of PTI content, including by framing or similar means, is expressly prohibited without the prior written consent.