Injury-ridden India will miss top players
Last updated on: September 25, 2009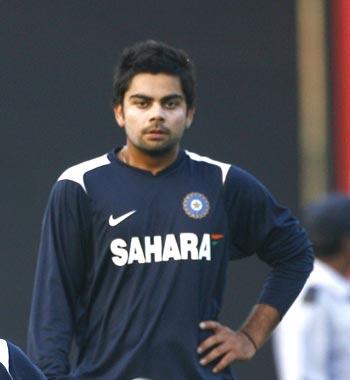 Injury-hit India are looking to draw inspiration from history when they take on arch-rivals Pakistan in their Champions Trophy opener in Centurion on Saturday.
Already missing star performers Virender Sehwag and pacer Zaheer Khan, India were dealt another massive blow when middle-order mainstay Yuvraj Singh was forced to return home after fracturing a finger on his right hand.
Yuvraj's absence has left a gaping hole in the Indian line-up and, in all probability, young Virat Kohli will take the dashing left-hander's place.
Gambhir looks rusty
Last updated on: September 25, 2009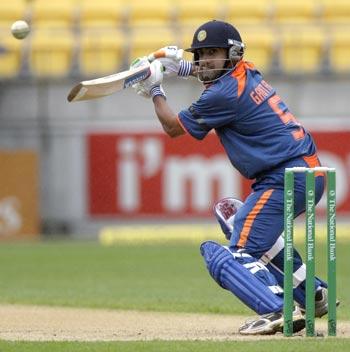 Apart from the batting and bowling, off-field rumblings too have contributed no less to the disquiet in skipper Mahendra Singh Dhoni's ranks.
India's other batting slots are also far from settled, with question marks on the early rustiness of Gautam Gambhir, who was nursing a groin strain before the tournament.
Gambhir did not play in the team's lone practice match, against New Zealand, which the team lost by a humiliating 103 runs.
Off the field, coach Gary Kirsten's leaked vision document has both been a matter of whispers and jibes.
His advocacy of sex for better performance from cricketers is already a matter of intense scrutiny and interpretation.
Given how the team performs, this unseemly advice from the coach will continue to return in public domain of discussion.
Indian bowlers will have to up the ante
Last updated on: September 25, 2009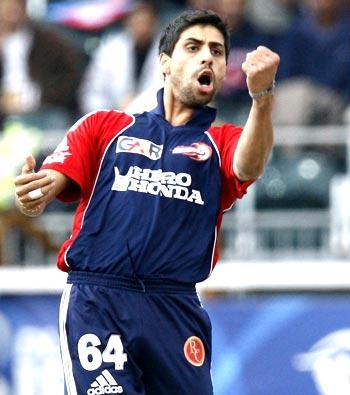 The slow track at the Centurion is not good news for India's new-ball bowlers of whom R P Singh didn't look at his best in the warm-up game against New Zealand.
Ishant Sharma is busy receiving advice from his seniors while Ashish Nehra has to step up his performance by a notch or two.
The likes of Dinesh Karthik and Suresh Raina have got a good opportunity to capitalize on Yuvraj's absence and make a mark.
Variety in Pak bowling will make Indian batsman wary
Last updated on: September 25, 2009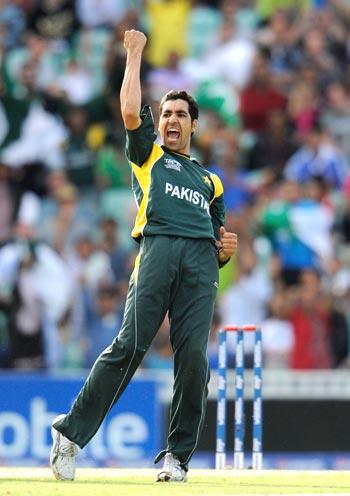 Much is expected of them against Pakistan's quality attack, which has a lot of variety to offer.
In the fast bowling department, Mohammad Aamer's seamers are ably complemented by the swing of Naved-ul Hasan Rana. Umar Gul then lies in wait with his deadly reverse swing.
Among the spinners, in Shahid Afridi and Saeed Ajmal the team has tweakers who have time and again proved their mettle. It remains to be seen whether dope-tainted Mohammad Asif, who completed a one-year ban on September 22, will get a chance in the crucial match.
Younis Khan's return to boost Pakistan
Last updated on: September 25, 2009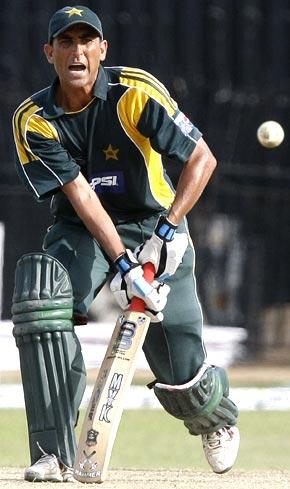 Pakistan's batting, bolstered by the confirmation that regular skipper Younus Khan has recovered from a finger injury, too has improved by leaps and bounds.
Pakistan struggled against a rag-tag West Indies side on Wednesday but young Umar Akmal takes tons of the load off seniors Shoaib Malik, Misbah-ul Haq and Younus.
Akmal appears to be a genuine batting star on the rise and could prove to be India's biggest headache in the match.
History on India's side
Last updated on: September 25, 2009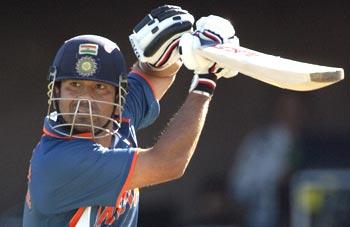 India have history on their side though as they have never been beaten by Pakistan in an ICC event.
Dhoni's propensity to win tosses in key matches could also be critical in the day-night match.
Centurion is the venue where India last beat Pakistan in an ICC event, the 2003 World Cup. Six years on, Pakistan is keen to avenge the loss.
They sure look more settled and determined with players openly voicing a burning desire to put India on mat.
But Pakistan have to reckon with a legend called Sachin Tendulkar, who has unfailingly come good in critical matches in recent times.
Teams (from):
India: Mahendra Singh Dhoni (capt), Rahul Dravid, Sachin Tendulkar, Gautam Gambhir, Harbhajan Singh, Dinesh Karthik, Virat Kohli, Praveen Kumar, Amit Mishra, Abhishek Nayar, Ashish Nehra, Yusuf Pathan, Suresh Raina, Ishant Sharma, R P Singh.
Pakistan: Younus Khan (capt), Shahid Afridi, Fawad Alam, Iftikhar Anjum, Imran Nazir, Kamran Akmal, Misbah-ul Haq, Mohammad Aamer, Mohammad Asif, Mohammad Yousuf, Naved-ul-Hasan, Saeed Ajmal, Shoaib Malik, Umar Akmal, Umar Gul.