Dravid's decision was on expected lines
Last updated on: September 5, 2012 09:04 IST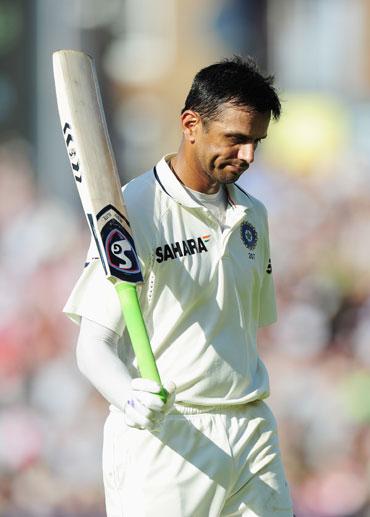 Bikash Mohapatra takes a look at cricket's biggest names to call it a day this year
For a cricketer, it's always a tough decision to make. For his many fans, it is something difficult to accept.
However, retirement is the ultimate reality in any cricketer or, for that matter, sportsperson's career.
So while discussing cricket here, it's safe to say this has been a season of retirements. The last six months have witnessed quite a handful of popular cricketers calling it quits; names who have several records associated with them, names their respective teams will find difficult to replace.
A look at the game's biggest names to bid adieu in 2012.
Rahul Dravid
The 39-year-old's decision was an expected one.
When Rahul Dravid announced his retirement from ODIs and T20s last August, having been surprised with a call to play in the ODI series against England, having not played the shorter format for a good two years, he had made it obvious.
Highly productive Test series' -- first against England - 461 runs in the four matches (@ 76.83) – and, subsequently, the West Indies -- 319 runs from his five innings (@63.80) -- led to an extension of his career in the longer format.
However, it took one major failure to have a reality check.
During India's tour of Australia, Dravid scored only 194 runs (@ 24.25). More importantly, the ever reliable batsman with a resolute defense saw the same breached on six occasions (in eight innings).
In March he announced his retirement from international cricket.
Laxman's announcement came in as a surprise
Last updated on: September 5, 2012 09:04 IST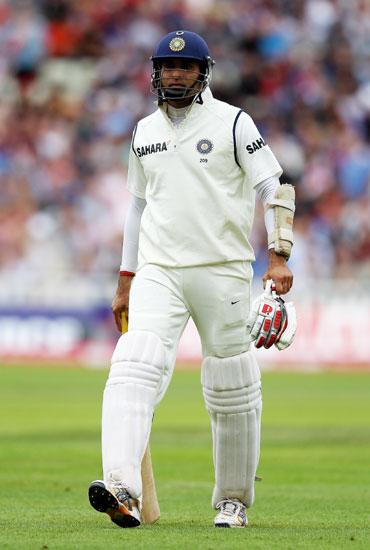 VVS Laxman
The second major decision in the aftermath of India's disastrous tour of Australia, VVS Laxman's announcement took some time coming.
In fact, the 37-year-old had been included in India's squad for the home series against New Zealand. However, he surprised somewhat by announcing his decision ahead of the opening Test in Hyderabad, his home ground.
Laxman had scored just 155 runs (@ 19.38) in the four Tests Down Under. His performances on India's disastrous tour of England last year was equally disappointing -- 182 runs (@ 22.75) in four Tests.
For someone playing only Test cricket, these were figures difficult to ignore. No wonder there was criticism regarding his performances from various quarters.
Laxman's emotional announcement last month brought down the curtain on a 16-year career that yielded 8,781 runs in 134 Tests (@45.97).
Strauss' career didn't have a memorable ending
Last updated on: September 5, 2012 09:04 IST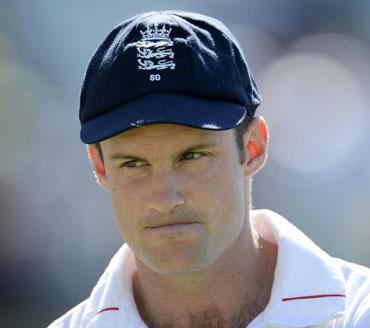 Andrew Strauss
Andrew Strauss's career deserved a better ending.
The South Africa-born player rose to prominence when he became only the fourth batsman to score a century on debut at Lord's -- with scores of 112 and 83 against New Zealand in the 2004 series.
He captained the England team to a 2-1 victory in the 2009 Ashes, scoring 474 runs, more than any other player on either side -- including 161 in England's first victory in an Ashes Test at Lord's in 75 years.
A 3-1 win in the subsequent series against Australia in 2010-11 made Strauss only the third English captain, after Mike Brearley and Len Hutton, to win the Ashes both home and away.
The 35-year-old notched an impressive aggregate -- 7.037 runs in 100 Tests, with 21 centuries -- in his career.
However, poor recent form, apart from a couple of centuries against the West Indies -- a series in which he scored 326 runs in three Tests (@ 65.20), led him to relinquish captaincy and retire last month, following his 100th Test (which also ended in defeat).
The Kevin Pietersen episode and the series defeat by South Africa -- that meant England lost their No.1 Test ranking -- ensured Strauss had anything but a memorable ending.
Injuries cut short Lee's career
Last updated on: September 5, 2012 09:04 IST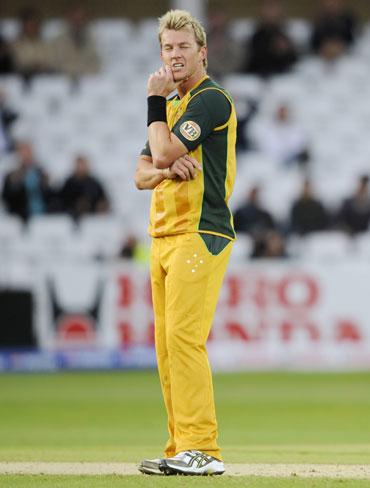 Brett Lee
Brett Lee burst on to the scene with a five-wicket haul (5 for 47) on debut against India in the opening Test at Melbourne (MCG) in December 1999. The 35-year-old also played his 76th and last Test at the MCG, against South Africa in December 2008.
In February 2010, he announced his retirement from Test cricket, ending a career that yielded 310 wickets in 76 Tests, the fourth highest for Australia, behind Shane Warne, Glenn McGrath and Dennis Lillee.
He continued to excel in the shorter formats, taking 380 wickets in 221 ODIs and 28 wickets in 25 T20 internationals.
However, a calf injury this July not only cut short his tour of England but also prompted him to announce his retirement from all forms of international cricket.
A freak accident ended Boucher's career
Last updated on: September 5, 2012 09:04 IST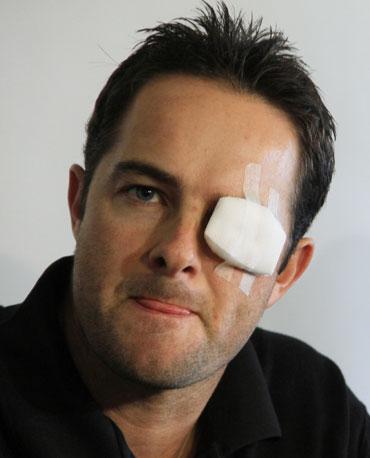 Mark Boucher
Mark Boucher's was an unfortunate case.
The 35-year-old suffered a freak injury in the match against Somerset on South Africa's tour of England. He was struck by a bail while standing up to leg-spinner Imran Tahir.
The wicketkeeper was forced to announce his retirement from international cricket after sustaining an eye injury. He underwent surgery subsequently.
Boucher played 147 Tests and aggregated 5,515 runs (@ 30.30). He also totaled 4,686 runs in 295 ODIs (@ 28.57).
Most importantly, he currently holds the world record for most dismissals by a wicketkeeper, with 555 Tests and 425 ODI dismissals to his credit.