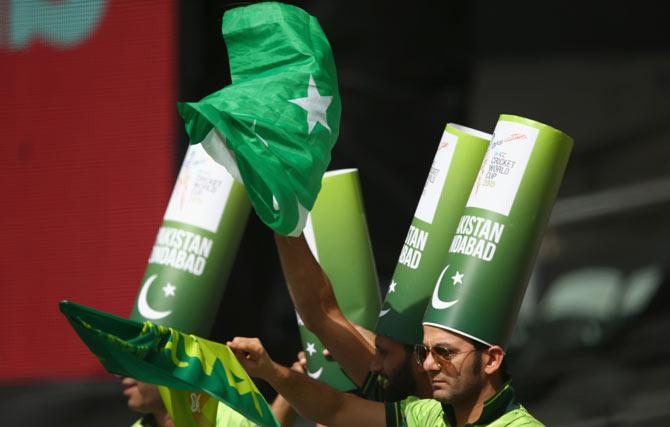 Pakistan cricket fans. Photograph: Mark Kolbe/Getty Images
Zimbabwe are close to accepting an invitation to play in Pakistan next month in a One-Day International series that could mark the first visit by a Test-playing nation since 2009.
- PHOTOS: When gunmen attack Sri Lankan cricket team's bus in Pakistan
Zimbabwe are keen to undertake the tour but still need to settle financial guarantees and a memoranda of agreement has yet to be signed, Zimbabwe Cricket communication manager Lovemore Banda said from Harare on Monday.

"We are still talking but hope that it can be finalised anytime from now. We need to agree matters with Pakistan and also have to get our own players to agree as well," he said.

Zimbabwean media reported that players are seeking as much as $10,000 per man to tour to Pakistan where security concerns have stopped international teams from touring since March 2009 when Sri Lankan cricketers and officials were attacked by gunmen in Lahore.

Foreign teams have shunned Pakistan since the attack, in which six Pakistani policemen were killed, meaning they have had to play their "home" matches at neutral venues, mostly in the United Arab Emirates.

One condition of the possible Zimbabwe tour is a reciprocal visit by Pakistan's team to the southern African country in August, which would add to the significant financial boost they should get from visits by India and New Zealand in July.

Zimbabwean cricket has battled with severe financial problem in recent years.