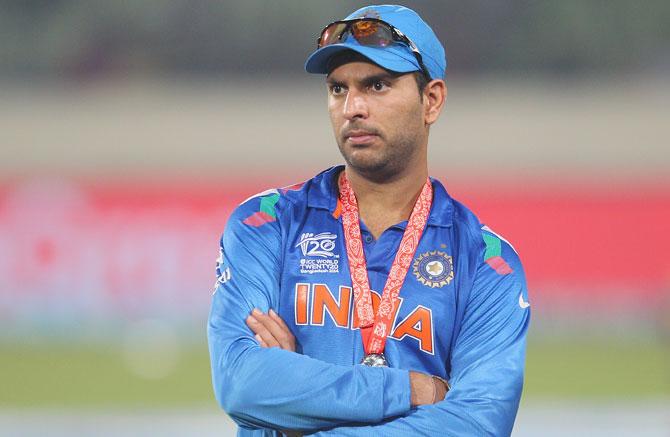 Yuvraj Singh. Photograph: Getty Images
Yuvraj Singh says the thought of not being able to play for India again has crossed his mind and added that it will be very depressing if he fails to make
a comeback into the Indian cricket team.
After successfully fighting the dreaded disease of cancer, Yuvraj made a brief return to the Indian team when he played Twenty20 matches, but he has been a pale shadow of himself on his comeback trail. He last played for India in a One-day match in December 2013.
"Definitely, a comeback to the Indian team is a goal.... It's always disappointing when you don't make it to the side. But, that said, the last two years have been patchy, up and down. So it's not my call whether I should be picked.
"Hopefully things will change, and I will be picked again, otherwise life will be very depressing. I can only try and do my best," the left-handed batsman told Wisden India.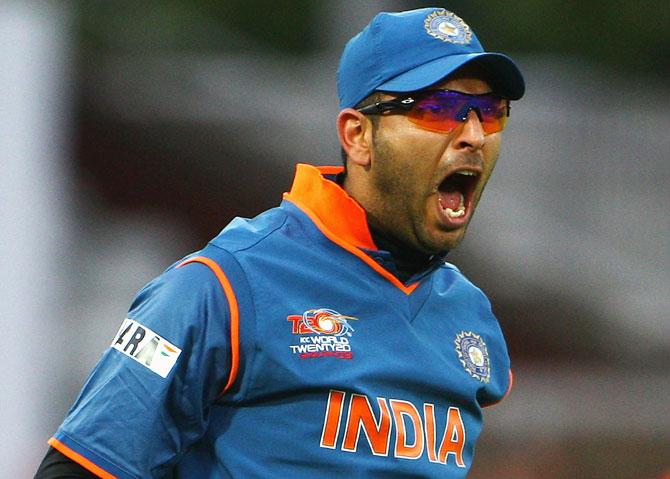 Yuvraj Singh. Photograph: Getty Images
Asked if the thought of not being picked for India again ever crossed his mind, Yuvraj responded in positive.
"Of course, there is a possibility that I may never play for India again. I have considered that. But there is also the possibility that I might play for India again, and as long as I believe that I can come back and I have it in me, I'm going to keep pushing myself," he said.
Star of India's many a victories, Yuvraj said he along with other sidelined and struggling players such as Harbhajan Singh, Virender Sehwag and Gautam Gambhir often talk about the good days.
"We always talk about the time we spent playing for India. We all know that those were the most amazing years of our lives. But, life still goes on, even when you're not in the team. You just have to be positive and keep working hard."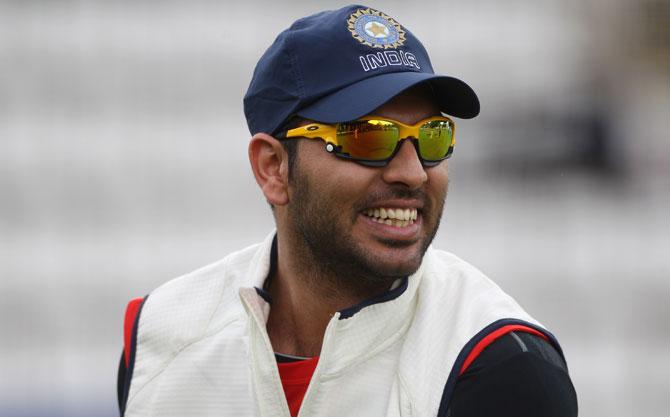 Yuvraj Singh. Photograph: Getty Images
Yuvraj did not do much to stake claim in the national team but he has still not given up.
"I can't really speak about selection. What is the best opportunity that I have? Duleep Trophy, the Ranji one-dayers and whatever other games I can get. As I said, if I can make it to the squad, it will be a great story.
"It will be awesome to come back and play for India in a World Cup again. If it doesn't happen, life goes on, and it will be hard to accept, but I'll have to accept it," he said.