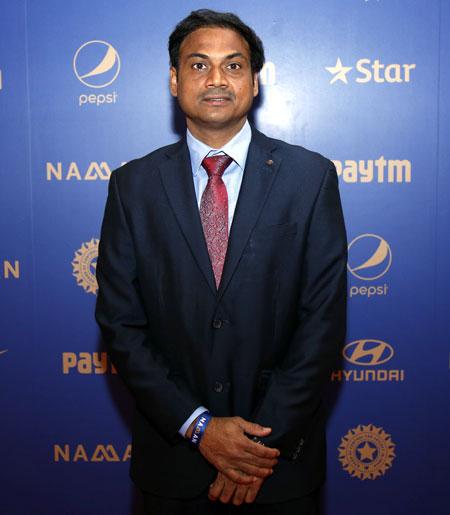 India's chairman of selectors MSK Prasad on Friday said young players will be given chances to play for the country in the run-up to the 2019 ICC ODI World Cup to be held in England to enable them gain experience before the showpiece event.

India is slated to play as many as 55 ODIs till the World Cup and some new players would be given chances so as to enable them gain experience, he claimed.

"Such a move would make sure that the new players can acquire skills and gain experience by featuring in some 40 to 50 matches by the time the World Cup is held," the former India wicketkeeper added.

Young players like Rishabh Pant and Kuldeep Yadav are part of India's limited overs squad in the West Indies as the selectors look for more options heading into a big tournament like the World Cup.

His remarks assume significance as former India captain Mahendra Singh Dhoni used to harp on including players with experience of 40-50 matches for big tournaments like the World Cup.

Speaking on the loss against Pakistan in the ICC Champions Trophy final, Prasad said it was unfortunate after the team had played well earlier.

"It is unfortunate that the team lost the final. Overall, we did well. We must take positives from the tournament and look to correct the mistakes with an eye on the next World Cup," he said.

"BCCI would plan an all-round strategy for the team after identifying the shortcomings," Prasad said.
Image: MSK Prasad
Photograph: BCCI