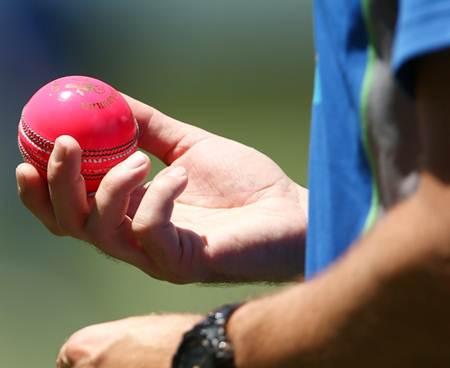 West Indies coach Phil Simmons is apprehensive about playing a proposed day-night Test against Pakistan with the pink ball.
He says it will be very tough for his side to perform as the players do not have enough experience of conditions at night and the ball.
It was reported that the third and final Test of the September series, to be held in the UAE, will be played with the pink ball.
"It's going to be hard for us because we have not played enough day-night cricket down here to test the ball and to know what happens in the night," Simmons was quoted as saying by local media.
He added that while it will be a unique experience for fans, the players have their own apprehensions.
"The players have told me it was good from a crowd point of view but a lot of them say that there are a number of things that need to be fixed."
The West Indies Cricket Board is also preparing to host its first day-night Test at home next year.
Pakistan will look to gain experience as they play Australia in a day-night match at the Gabba later this year.
The Board of Control for Cricket in India had also planned a pink ball match in the upcoming home series against New Zealand but decided against it as the players and officials did not have enough input on the issue.
Australia beat New Zealand by three wickets in a nail-biting encounter to win the first ever day-night Test, the third Test of the series, at the Adelaide Oval last November.
The match attracted over 123,000 fans through the gates.
Photograph: Morne de Klerk/Getty Images