After the lop-sided Test series against the West Indies, it's time for Indian selectors to put their heads together to formulate a winning combination for the tour Down Under.
Mayank Agarwal, who was the third opener for the West Indies series, is a contender for the yet-to-be-decided squad of 17 that will travel Down Under.
Also, Rishabh Pant is the current top choice for wicket-keeper as Wriddhiman Saha recuperates following a shoulder surgery in August.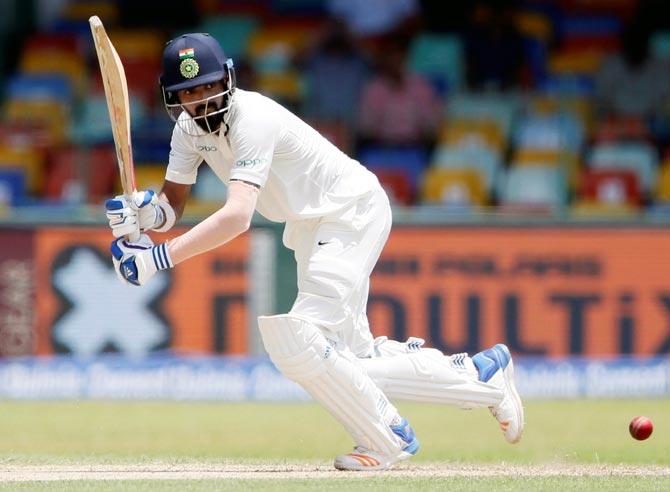 The Indian team management and the national selection committee will have to address few core issues when they decide on the Test squad for Australia, the primary concerns being a third opener and a second wicket-keeper for five-day games.
The net gains from the lopsided Test series against West Indies that concluded on Sunday were youngsters Prithvi Shaw and Rishabh Pant cementing their places in the XI for the first Test against Australia in Adelaide on December 6.
But with the team management's backing of KL Rahul, who has had 14 failures in 17 innings, the role of a reserve opener will become very important in the larger context of the series.
"I am sure KL will look at his errors and look to rectify them. There is no doubt about his attitude and how he goes about his game. He is very positive in his head and he is someone who also appreciates people telling him his faults which is a quality to have," Kohli said after the second Test here which India won inside three days.
The skipper's vote of confidence will mean the Shaw-Rahul pairing will get at least one more shot at the top of the innings in Adelaide.
But what if Rahul fails again?
Currently, neither the team management nor the selectors have any answers.
Mayank Agarwal, who was the third opener for the West Indies series, is a contender for the yet-to-be-decided squad of 17 that will travel Down Under.
Agarwal has scored truckloads of runs, but, unlike Shaw, there are doubts about whether he has the game for the highest level and the wherewithal to cope with Mitchell Starc's disconcerting bounce, Josh Hazlewood's 'fourth' stump attack and Pat Cummins's quick deliveries.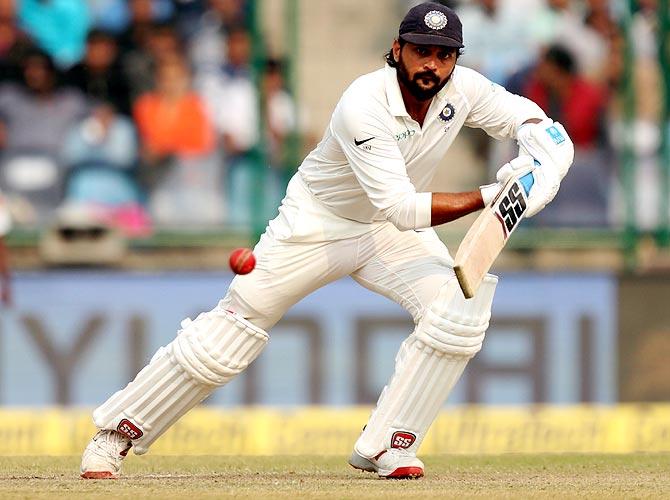 It is learnt that selectors are still wary of having Agarwal, Shaw and Rahul as three specialist openers as the line-up will be too thin on experience. And Rahul's poor form will also put pressure on the two youngsters.
In that case, Agarwal might just be unlucky like his state-mate Karun Nair as at least one experienced opener will be the order of the day.
In an ideal situation, it would have been veteran Murali Vijay, technically the most accomplished Indian opener of recent times.
However, Vijay's failures in South Africa and England along with his much publicised difference of opinions with chairman of selectors MSK Prasad will be an issue.
But after being dropped from the Indian team, scores of 56, 100, 85 and 80 for Essex in the English County would keep him in good stead. However, the first couple of Ranji matches will be a big Test for him.
"I think it will be Mayank (Agarwal) and (Murali) Vijay opening in the New Zealand A series where the better performer will be selected. I find it the most logical way of doing things. No selection committee wants controversies and this committee will also want the same," former India opener and wicketkeeper Deep Dasgupta told PTI on Monday.
"You would like people to know if Vijay is preferred over Mayank without giving the latter the reasons for not selecting him," he added.
The other choice could be Shikhar Dhawan but then he would hardly get any domestic matches to prove his red ball form as he would be playing limited-overs series against the West Indies from start to finish.
Also Dhawan's red ball form in home conditions has never been a clear indicator of his ability as he has consistently failed in pacer-friendly conditions.
There is a belief that since Dhawan is a good horizontal bat player, he can be tried in Australia where the kookaburra's seam would go flat after the first 20 overs.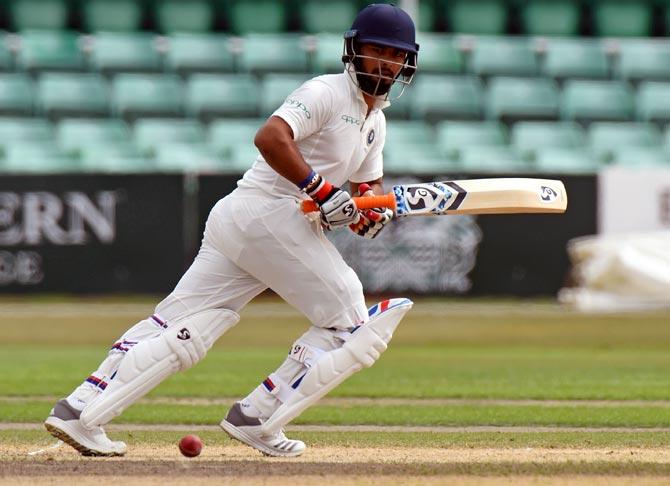 But then, Dhawan has not shown signs of surviving those initial overs either even in England even though his effort can't be questioned.
Dasgupta said, "I think it's time to move ahead since Prithvi and Rahul have already sealed the first two spots. Plus, Vijay had two very good innings in Australia."
Coming to the wicketkeepers, the options are even less with Wriddhiman Saha yet to attain full fitness. He is unlikely to be selected for the Australian Test tour.
Even if he is selected, Pant has shown that he is a far superior batsman than the Bengal stumper and has the ability to win games for the country.
What happens when Saha comes back, Sanjay Majrekar asked Shastri after the second Test and the India coach just answered in a short sentence, "We will go by current form."
This is a good enough indication that Saha is not in the scheme of things at least for the time being.
The next option for the second keeper's slot is Kona Bharath, who has been playing for India A and recently got a hundred in a four-day game against Australia A.
"Bharath has been playing for India A for the last six months so you would like to think it will be him," Dasgupta said of him.
"But as I have said earlier, I won't mind looking at someone like Parthiv, who can hit horizontal bat shots well. He can be a reserve opener as well as the second keeper," he added.