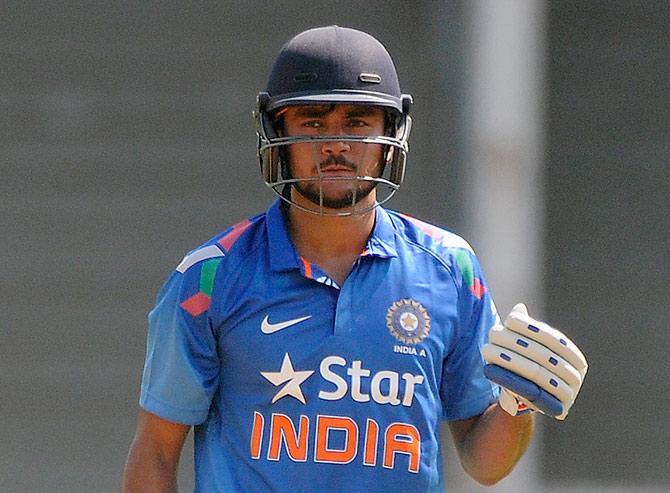 IMAGE: India's Manish Pandey. Photograph: BCCI
India coach Anil Kumble has hinted that the number four spot in the batting line-up could go to Manish Pandey, who has performed really well with the bat in recent times.
Speaking at a press conference on the eve of the 2nd ODI at Feroz Shah Kotla in New Delhi, Kumble said batting positions also depend on match situations.
"We have a couple of option for the number four spot. Manish Pandey has done really well in the recent past. He started off very well in Dharamsala. So, it is not necessary to have certain position fixed as far as batting goes. It all depends upon the situation. So, you could see someone else walking in at No.4, No.1 or No.2. So those options are always available," he said.
"I think Manish is someone who had shown a lot of promise and a lot of performances. That is something really heartening. He has come into the international cricket with solid domestic performance over the years. So that certainly gives him an additional advantage of knowing exactly what to do in different situations," Kumble stressed.