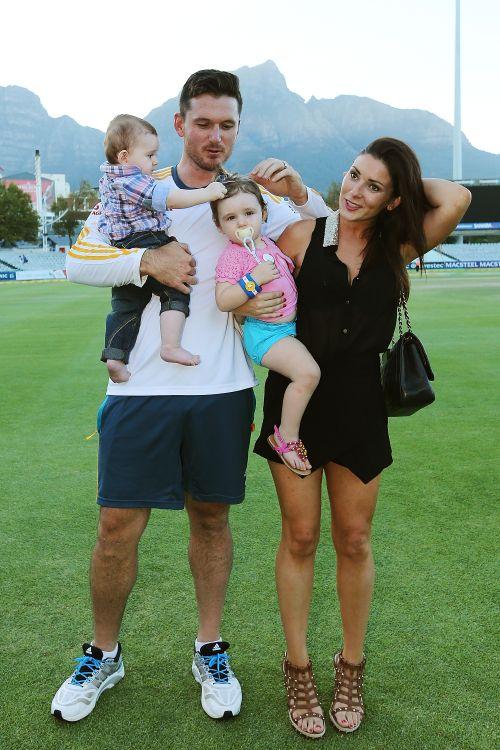 Graeme Smith with his wife Morgan Deane and kids. Photograph: Shaun Roy/Gallo Images/Getty Images
Former South Africa cricket team captain Graeme Smith might reportedly well be ready to play again, merely a week after the batsman announced his divorce from his wife of four years, Irish singer Morgan Deane.
Graeme Smith's retirement ushers in new era for South Africa
Graeme Smith: Many achievements... and a lone regret!
Family time mattered for Graeme Smith
Ironically Smith was influenced by his family in taking the decision.
Smith, 34, had told the Sunday Times newspaper that he knew he had made the right decision while at the hospital bedside of his 18-month-old daughter, who had suffered burns from hot water.
He says the toddler reached out to him and touched his Proteas badge.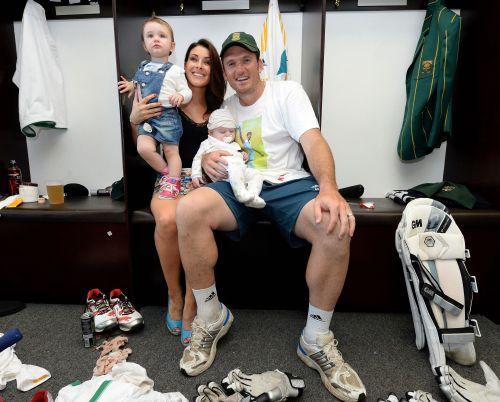 Graeme Smith with his wife and kids. Photograph: Shaun Roy/Gallo Images/Getty Images
The batsman, who married Irish pop singer Deane in 2011 also has Irish citizenship, but says he has no plans of playing for his second country.
It has been reportedly revealed that Smith might be toying with the idea of coming out of semi-retirement.
The former skipper is currently attending the Cricket World Cup in Australia and hinted that a return to competitive action might not be far off.
It has been reported that South Africa's domestic team, the Titans, are interested in enlisting Smith into their team after approaching the former left-handed batsman.
Smith retired from international cricket in March 2014 after playing in 117 Tests for South Africa, scoring 9,265 runs at an average of 48.25.