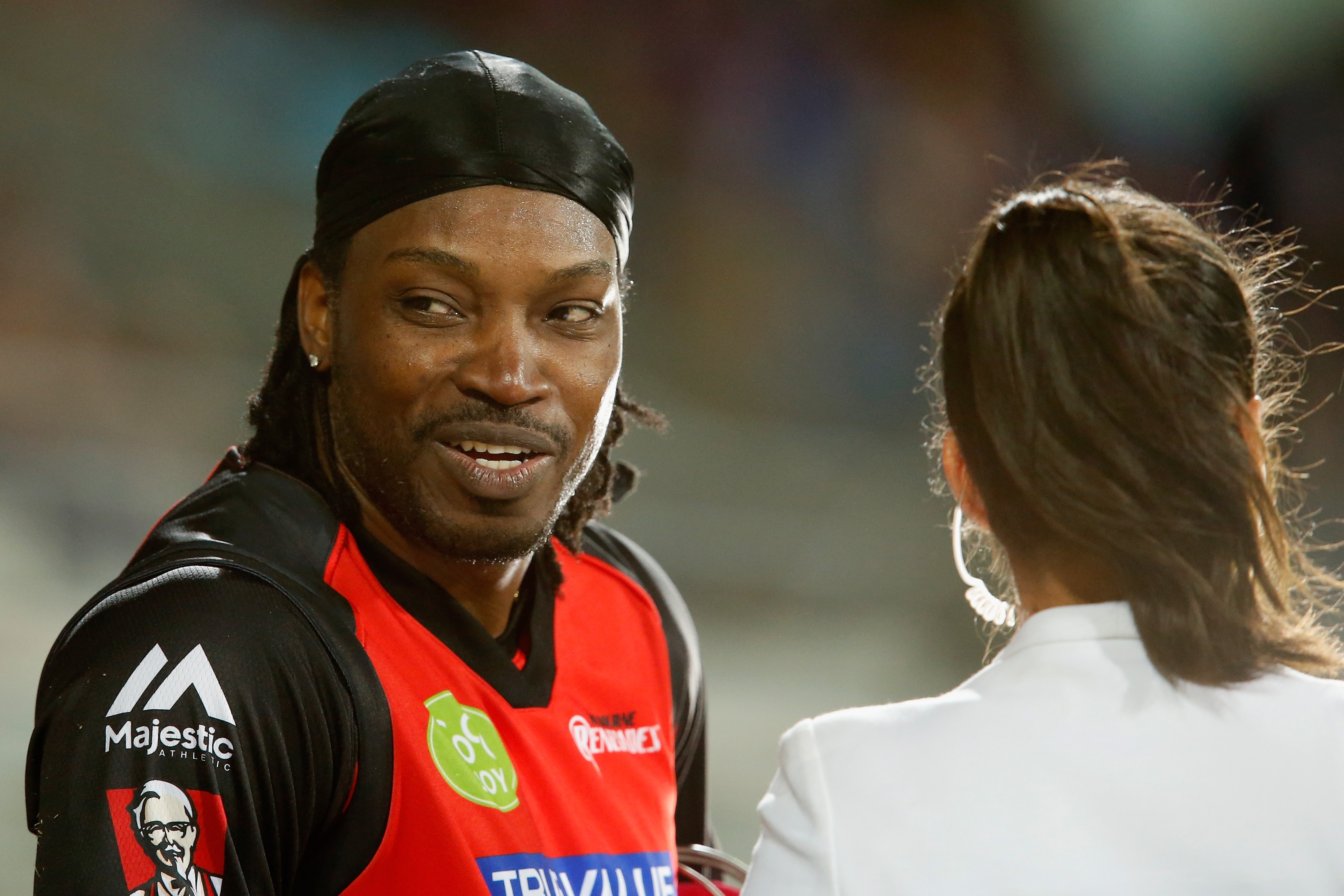 Image: Chris Gayle was fined after he made 'inappropriate' remarks to a female television presenter during a Big Bash League. Photo: Darrian Traynor/Getty Images.
Even as Chris Gayle filed a defamation case against a media house for allegations that he indecently exposed himself to a lady last year, an email has emerged hinting the West Indies team management knew of misbehaviour by players towards a woman during the 2015 World Cup here.

The development comes a day after Gayle sought the services of a leading Australian lawyer to start defamation proceedings against Fairfax Media over allegations that he indecently exposed himself to a woman in Sydney during last year's World Cup.

A report in 'Sydney Morning Herald' on Friday claimed that there was an e-mail written during the 2015 World Cup by West Indies team manager Richie Richardson asking his players 'to treat her in a professional and respectable way'.

"In the past few days, **** **** has encountered a few uncomfortable situations with members of the team. Please, at all times, treat her in a professional and respectable way,"
Richardson, who has been the team manager since then, stated, according to 'Sydney Morning Herald'.

Gayle is currently facing severe criticism for making inappropriate comments to Channel 10's female television presenter Mel McLaughlin during a live interview while playing for Melbourne Renegades in the Big Bash League early this week.

Gayle was fined USD 10,000 by Renegades for saying in the interview he was happy to be interviewed "just to see your eyes for the first time", before adding, "Don't blush, baby".

Last year, there were reports that an unnamed woman had come forward narrating an episode when she entered the West Indies dressing room in Sydney during the World Cup looking for a sandwich, as she had not eaten all day.

She had thought the entire Windies squad was training on the field but instead found Gayle and another player. Gayle was wrapped in a towel, which she alleged he pulled down to partially expose to her while asking: "Are you looking for this?"