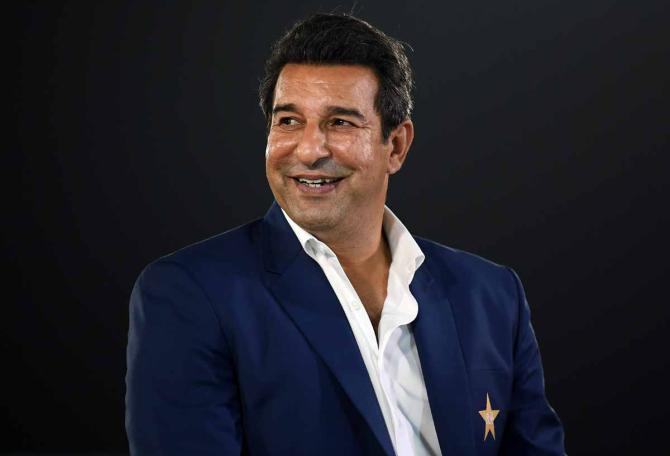 Fast bowling legend Wasim Akram said he has never considered coaching the Pakistan cricket team because of the criticism, abuse and hate that are directed at coaches and captains in the country.

"I can accept criticism if the team is not doing well. But in Pakistan cricket, it is intolerable the way the captain and coaches are not only criticised but also abused by everyone," Akram said in an interview.
"The abuse and at times hate which the captain and coach have to bear, I don't think I am up to it. I don't have that tolerance level, especially when it comes to the use of social media. They are some people who I think only sit on Twitter day and night to send out negative comments."

Akram added he didn't want the extra baggage of stress that comes with coaching the Pakistan team.

"League cricket is different, the pressure and expectation levels are different, which is why I am involved with the Karachi Kings side in the PSL."

The fast bowling great said that as coach of the Karachi side, some players routinely approach him and discuss cricket and he is always there to help and guide them.

"I am always willing to be of service to Pakistan cricket but not at the cost of having to bear unnecessary criticism and abuse from anyone out there."

Akram also advised Pakistan Cricket Board (PCB) to refrain from removing Babar Azam as captain in any format of the game.

"I think it will be a mistake. Because even if you change him as captain in any format it is not going to make any difference. What are the options. (It's) best if he is supported by all of us, including the board. He is young and he will get better as captain. My thinking is that no one is born a natural captain and leader, these things come with time and experience."

Akram added he had always supported Babar as captain because he had a lot of cricket ahead of him and also because he was an automatic selection in the team.

"As a nation, I think for once we need to be positive and back Babar. Let's do it and see what happens. I am confident he will become a good captain."

Akram said he was embarrassed at the way pressure had been built around Babar in recent days.

"People in other countries laugh at our cricket culture. We need to start being more positive. Win and loss is part of the game."

He pointed out that Babar had led the team to the T20 Asia Cup final and the ICC T20 World Cup in Australia, which is a big achievement for any captain.

Akram also refused to dwell on Ramiz Raja's performance when he was the PCB chairman.

"I don't want to talk about him. There is a misconception that only a former cricketer should head the board... I don't buy that because this is a job which requires a lot of administrative skills and the ability to have good communication with other boards etc," he said.
© Copyright 2023 PTI. All rights reserved. Republication or redistribution of PTI content, including by framing or similar means, is expressly prohibited without the prior written consent.