'India have got a very good chance, particularly with Smith and Warner not around.'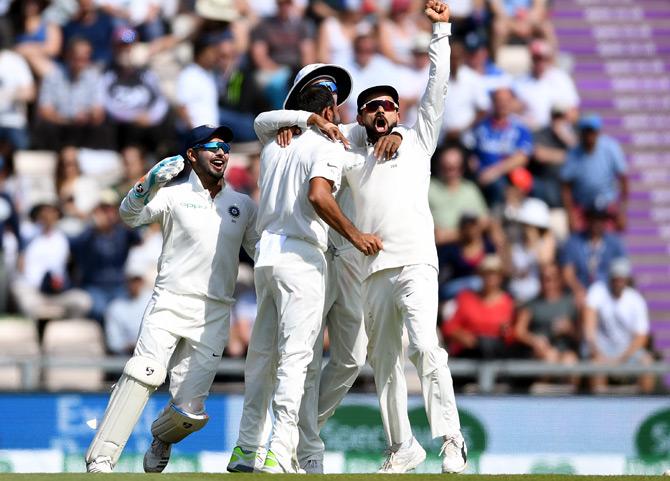 World Cup-winning former Sri Lanka coach Dav Whatmore believes that India have a good chance of winning a maiden Test series in Australia, in the absence of Steve Smith and David Warner.
Smith and vice-captain Warner were each suspended for 12 months after the ball-tampering scandal broke in March, while opening batsman Bancroft was banned for nine months.
The four-match Test series in Adelaide from December 6.
"India have got a very good chance, particularly with Smith and Warner not around," the Sri Lankan-born Australian, who is the coach of Kerala Ranji Trophy team, said in Kolkata on Thursday.

"I agree with one or two articles that I read on the subject which said that India can be victorious in Australia this time."

Having seen Bengal's Mohammed Shami from close quarters during the match, the 64-year-old said the India fast bowler is in good shape.

"He is in good shape going to Australia. He is a good bowler. He will do okay in Australia," Whatmore, who coached Kolkata Knight Riders in the 2010 and 2011 editions of the Indian Premier League, said.

India were optimistic when they toured South Africa and England earlier this year but despite all the promise and hard work, Virat Kohli's team ended up on the losing side in both the tours.
While they lost 1-2 against the Proteas, India suffered a 1-4 thrashing in England

"Look, I won't be telling (head coach) Ravi Shastri or (captain) Kohli how to do the job. But maybe, they will be better prepared this time. The experience of the previous two overseas tours will certainly help. They will be feeling good," Whatmore said.

Lavishing praise on the Indian captain, he said: "The Virat Kohli factor is very much there, he is the batsman around whom the team revolves. He is very positive and that rubs off."

Whatmore also insisted that the Aussies can't be underestimated.

"You can't underestimate Australia, particularly if all their fast bowlers are fit and healthy."