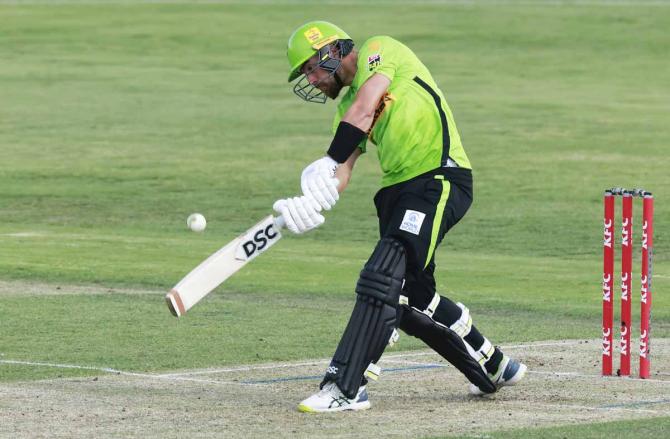 England's white-ball skipper Jos Buttler admitted there is a bit of 'frustration' at not being able to pick the best team for international assignments in the run-up to their ODI World Cup title defence later this year with some players choosing T20 leagues over national duty.
Alex Hales, Sam Billings and David Willey are among the players who have decided to skip the upcoming Bangladesh's white ball series in March to fulfill their franchise cricket commitments.

"Wherever people are playing, we want to pick our best available team, especially for World Cups and big ICC events, so we are open minded," Buttler was quoted as saying by ESPNCricinfo.

"It's quite complicated, and there are some frustrations at certain points but I completely understand people's positions and it's an individual decision at the end of the day."

England have so far selected 37 players across 33 ODIs since the 2019 World Cup victory.

However, Buttler said he doesn't want to condemn the players who are opting out of England commitments as he understands their predicament as well.

"It's quite a unique situation. It's the time we are in. The way the games are scheduled, I can sort of understand it both ways. As an England captain, on one side you wish that everyone would see playing for England as the main thing and grab any opportunity available," he said.

"But there are bigger things in play as well. The discrepancy between what people can earn playing for England and not playing for England is quite large, so that's a factor that must be considered. For each individual that will be a different decision made at different times of their careers."

England suffered a 1-2 series loss to South Africa in Kimberley. Ahead of the Bangladesh tour, they have named two uncapped players -- Tom Abell and Rehan Ahmed -- in the squad.

"In this day and age, you've got to try to work with it as best you can and if people make themselves unavailable, they know they're giving someone else a chance.

"But I certainly don't want to be in a position where you rule people out and say they'll never play for England again, or anything like that."

England are scheduled to play three ODIs and as many T20Is in Bangladesh from March 1 to 14.