Tiger Pataudi had a penchant for pranks. Haresh Pandya recounts an incident when 'dacoits' held Gundappa Viswanath and other players to ransom.
India's most elegant and stylish batsman Gundappa Viswanath is well-known for his sense of humour. Vishy, who was feared by his opponents for his seriousness at the crease, steely resolve and silken strokeplay, has a knack of making bantering remarks, narrating funny incidents from his vast experience as a player and official and also telling a variety of jokes.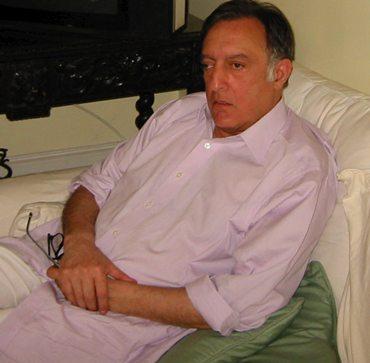 He was also a God-fearing man, one who would not hurt even an ant or fly. But this gentlest of men and cricketers once ran into a gang of "dacoits" in Madhya Pradesh and was "held to ransom" along with some of his friends. The incident took place in the early 1970s when Mansur Ali Khan, the Nawab of Pataudi, famously known as Tiger, invited Vishy and a few other players to play a match at his estate in Bhopal.
On the rest day, they were taken on a hunting expedition in the vicinity of his palace. However, they had hardly covered some distance in the woods when they heard a gunshot. Vishy and his friends became very apprehensive and before they could understand anything, they were surrounded by "bandits". They fired several shots in the air from their rifles, warning the players not to try anything funny, and ordered the scared fellows to get down from jeeps and hand over their belongings.
To frighten them further, the "bandits" announced that they had already "gunned down" one Erapalli Prasanna, who had "tried to be smart". Hence, the earlier gunshot. Hearing the tragic news of Prasanna's "death", Vishy, Vijay Manjrekar and Bhagwat Chandrasekhar, among others, began to cry.
When one of the men accompanying the cricketers attempted to run for his life, the gang leader shot him down. He then told the cricketers that they were being "held to ransom". Poor, little, boyish Vishy was tied to a tree.
The extremely petrified Vishy burst into tears and started explaining that he was a famous cricketer and the country needed his services.
But his pleas fell on deaf ears as the "bandits" had never heard of cricket.
'That chap whom we shot dead also said he was a renowned cricket player. But we're neither amused nor impressed,' said one of them even as Vishy and others kept urging to set them free and let them go.
If Salim Durrani is to be believed, the late Manjrekar, a retired Test cricketer and an Air India officer then, caved in and, handing over his watch to the "dacoits", said: 'Please let me go. I'm a lower division clerk in Morarjee Mills, basic pay Rs. 300, D.A. Rs.225 and H.R.A. Rs.150. I'm a poor man with a family to support.'
Meanwhile, Raj Singh Dungarpur managed to "escape", leaving Vishy and company crying and pleading for the mercy. Thankfully, they were eventually released when the "ransom" was supposedly paid to the "bandits".
It took them a very long time to realise, and agree, that the "bandits" were actually Tiger's servants and the whole incident was stage-managed by the former India captain. Of course, Prasanna, Raj Singh and a couple of other players knew it because Tiger had already briefed them about the whole "dacoity". And they acted to the letter. The whole "drama" looked so real that Vishy and his friends were not prepared to believe that it was a make-believe hold-up. They were so scared they did not suspect a wee bit even when Raj Singh "escaped" unscathed from the clutches of the "bandits".
They could not trust their eyes that Prasanna was indeed alive! Why, even the man supposedly "killed" by the "dacoits", who was later produced before them all hale and hearty, was not enough to convince Vishy and company that a practical joke had been played on them.
Raj Singh, just like Prasanna, played his part well enough. But when he could not control his laughter any more, he ran off to a hideout to join Tiger and his mother and sister, who were watching and enjoying all the fun from there.
According to Durrani, till he breathed his last, Manjrekar maintained that it was a genuine "dacoity". Manjrekar never forgave Raj Singh for having "beaten a cowardly retreat", said the dashing all-rounder.
Manjrekar was reported to have said about Raj Singh: 'Salla, apne aap ko Rajput bolta hai, lekin darke bhag gaya."
Vishy still shivers at the very mention of this funny incident.
'The experience was too much for him,' remarked Sunil Gavaskar.