'We have talked a lot but it is time now to stop talking. It is time the boys show what they have got on the field'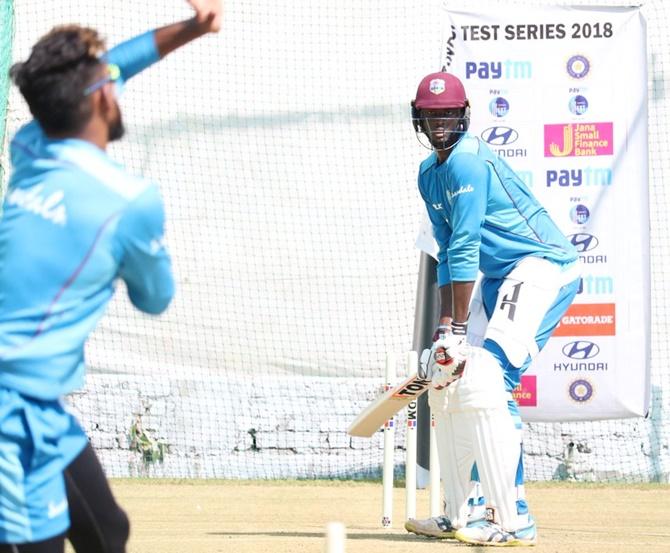 West Indies coach Stuart Law is not reading much into India's recent troubles in overseas Tests and says his fast-improving team faces a huge challenge against the world number one side in the two-Test series starting, in Rajkot, on Thursday.
"We have spoken a lot (ahead of the series). We played two good home series against Sri Lanka and Bangladesh. At the same time, I don't read too much into India's form in England. I was there watching pretty closely. It was a lot closer than the 1-4 scoreline. England were just able to win the crucial moments," Law said on Tuesday.
"India are the number one side, we are further down the ladder (at 8). We are playing in their own backyard, it is a huge task. Not many teams have come here and won. We understand that but on the flipside we are getting better and better," said the Australian, who will join Middlesex after the tour of India and Bangladesh.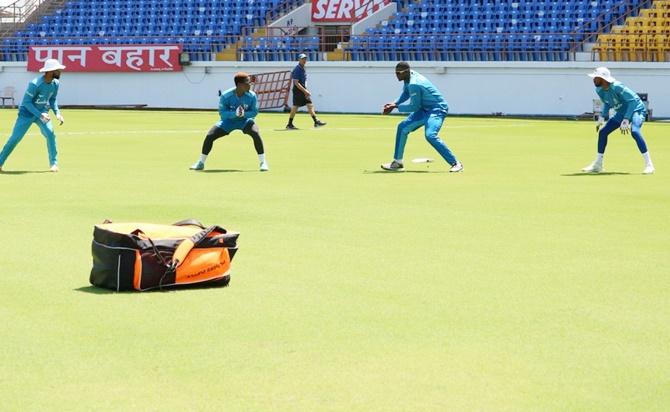 The last time West Indies won a Test series against India was at home in 2002. The team has lost six straight series against India since then.
Law, however, sounded confident going into the series opener.
"We spent good eight days (in Dubai) before we came to India. It was 45 degrees during the day in Dubai so heat here won't be an issue. Then we had a good couple of days in Baroda (only tour warm-up), the pitch was similar looking to what I see here today. Preparation has been good."
"We have talked a lot but it is time now to stop talking. It is time the boys show what they have got on the field. Touring India has always been tough for teams, we have to show the world that we can play the game and grab hold of those opportunities," said the 49-year-old cricketer-turned-coach.
Indian openers struggled against the moving ball in England. Asked about the West Indies opening combination of Kraigg Brathwaite and Kieran Powell, Law said batting in the top-order is only getting tougher.
"Look we are seeing a pattern arise that batting at the top three and four has become quite difficult. We are in a similar position. Kraigg and Kieran have opened the batting plenty of times together and they have been good so far here, they are in good head space."
"We have got our plans obviously and the boys have to show it in front of fanatical crowds against the world number one team. Something we should enjoy and not fear," he reiterated.
Pace has been West Indies' strength but Law is also relying on his spinners to trouble the Indian batsmen, like Moeen Ali did in England.
"Moeen Ali really took to India in England, bowling into footholes. We got to use what is available. Roston Chase is a bit taller than Ali, bowls at similar pace. Devendra Bishoo and Jomel Warrican have got some good control as well. Pace has been our strong point but the spinners can also do the job."
Having said that, Law feels it will be tough bowling to Virat Kohli and Co.
"He is great in other countries and not just in India. Kohli is a great batsman. Like I said it is not bowling to the name, it is about bowling to the batsman, then your job becomes a bit easier. And he is not the only one in the batting line up. You guys have got billions of people to choose from and the batters who are coming through are the best in the world."
Law joined the West Indies in February 2017. He got a tad emotional while talking about his time with the Caribbean unit.
"It has been a fantastic two years. They are a great bunch of guys. I consider them as my sons if you like. They try, don't shy away from hard work which we had to instil in them and it is beginning to show in results. But we would have liked far more positive results."
"The result that I am actually seeing now is that we are preparing better and executing better. We have seen at U19 level that there is a lot of talent. It just has to be nurtured well back in the region," he added.
© Copyright 2022 PTI. All rights reserved. Republication or redistribution of PTI content, including by framing or similar means, is expressly prohibited without the prior written consent.