Former India coach Greg Chappell might have been forced to make an unceremonious exit after failing to produce desired result in World Cup 2007 but Suresh Raina believes the Australian did a great service to Indian cricket as far as promoting the youngsters is concerned.
"Greg Chappell has always ensured that youngsters get their due in the Indian team. And it is because of him only that the likes of RP Singh, (MS) Dhoni, Murali Karthik and others could able to play in the Indian team," said Raina.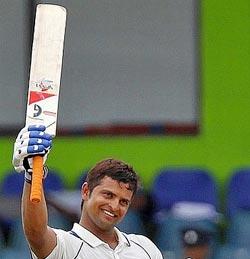 The left-handed batsman also praised the then captain Rahul Dravid for inspiring him to move ahead.
"He is a very focused and disciplined player. You would never see him talking lightly. I really owe to him for showing faith in my abilities," Raina, who cut his teeth in the ODIs under Dravid's captaincy in 2005 against Sri Lanka, said News24 in an interview.
"I was down and out when I was bowled by Murli on the very first bowl that I faced in ODI cricket. In the evening, Rahul bhai came to me and told me to relax as I have still long way to go," he revealed.
Raina also said that it was his "focus to excel" that has helped him perform consistently well in international cricket so far.
Meanwhile, stating that the entire Indian team is waiting for Sachin Tendulkar's elusive 100th international ton, Uttar Pradesh lad said, "I feel that the best thing about Sachin is that he enjoys the success of others. That makes him all the more special for all of us."