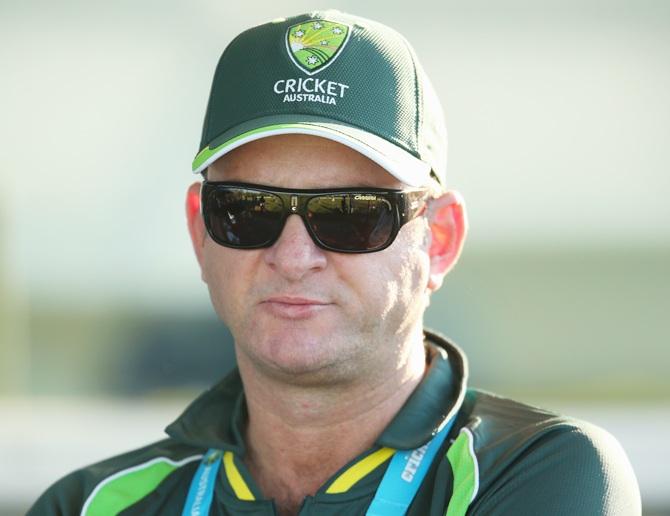 Former test batsman Mark Waugh will step down as a national selector at the end of August, Cricket Australia said on Tuesday.
After four years on the selectors' panel, Waugh had elected not to continue in the role when his contract expires August 31, CA said in a statement.
Waugh, who recently accepted a new TV commentary role with a local broadcaster, will finish up following the tours of England and Zimbabwe.
"We're disappointed to lose Mark, but wish him all the best in his new role and we are pleased he will still have heavy involvement in the game," CA high performance boss Pat Howard said.
Waugh, who played 128 Tests and 244 ODIs for Australia, specialised in selecting for limited overs cricket, with a particular focus on the Twenty20 team.
His resignation will force another personnel change in the wake of the ball-tampering scandal in South Africa, which saw head coach Darren Lehmann quit a year before his contract's expiry, despite being cleared of wrongdoing.
Justin Langer replaced Lehmann earlier this month and is expected to fill his predecessor's role on the selectors' panel which is chaired by Trevor Hohns.
ECB targeting younger fans with new 100-ball competition
The English and Wales Cricket Board's (ECB) proposal for a new 100-ball competition was created to attract younger people to the sport, according to the organisation's chairman Colin Graves.
Last month, the ECB unanimously backed a proposal to add an eight-team tournament to their domestic schedule from 2020. The shorter matches will see each side face 15 six-ball overs, culminating in a final 10 deliveries.
Graves believes that ECB's recent experimentation of new formats is due to traditional cricket not enticing younger audiences.
"It's a challenge but every county chairman -- and I mean every county chairman -- has told me that they are behind the new tournament. They can see why we are doing it," Graves told the Times.
"What we do know is the kind of audience that we are not getting. We're after kids and the next generation, the families."
"We are not getting them to watch our existing products so we know there is a gap in the marketplace and we know that, when we get that product right, it will attract a new audience... "
Despite the new array of formats that the ECB is testing, Graves emphasised that existing fans of traditional forms would not be taken for granted, pointing out that the governing body's investment in county and international cricket.
The 70-year-old also said that he was disappointed by the reaction to the new proposal but understood that the adverse reception was due to the uncertainty surrounding the event.
"The reaction (to the new tournament) was disappointing, but to be expected because a lot of it is in its infancy," he added.
"It's only a concept, there's a lot of work to do with it and, when we do that work and put it out to the public and players, they will see it in a different light..."