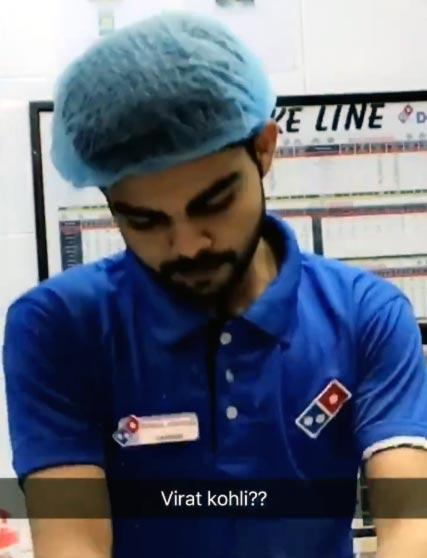 India cricket captain Virat Kohli's look-alike, who was spotted in Pakistan, has become a huge rage on the internet.

The video of the youngster, who works at a pizza outlet in Shaheed-e-Milat in Karachi, was uploaded by Abdul Majid Kalwar on Twitter.

The video has already garnered over 300,000 views on social media and is attracting a lot of interest from both Indian and Pakistani cricket fans.

While the youngster's name was not revealed but he surely is enjoying his brief moment of fame.

India and Pakistan could well set up a high-profile title clash in the ongoing ICC Champions Trophy if both manage to win their semi-final games.
Video courtesy: Abdul Majid Kalwar/Twitter